Spaghetti Bolognese from Bologna?
This is a traditional spaghetti Bolognese recipe. Where does spaghetti bolognese come from?
Well apparently, the well known Spaghetti Bolognese recipe does not come from Bologna.
Somehow along the fantastic food evolution process, a well-known meal name has been created with little or no link to the place it is meant to come from.
This easy Spaghetti Bolognese recipe makes use of that little-known fact!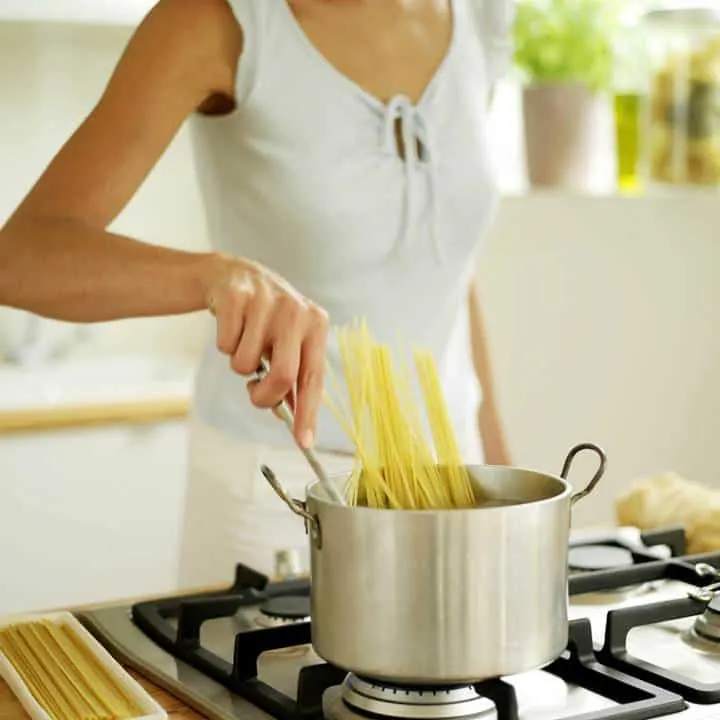 However, I am not going to tell you here what I think happened – just follow this link 'Spaghetti Bolognese' and you will see what I mean.
Italy – the home of beautiful things
Despite the dubious origins of spaghetti bolognese, Bologna is famous though for more than just this dish.
Italy is, of course, famous for their many beautiful things – their food, their women, their shoes, their clothes, their architecture, their art, and their cars.
Just think of the most beautiful supercars and the likelihood is they are built or designed by Italians.
But it is not those I am talking about……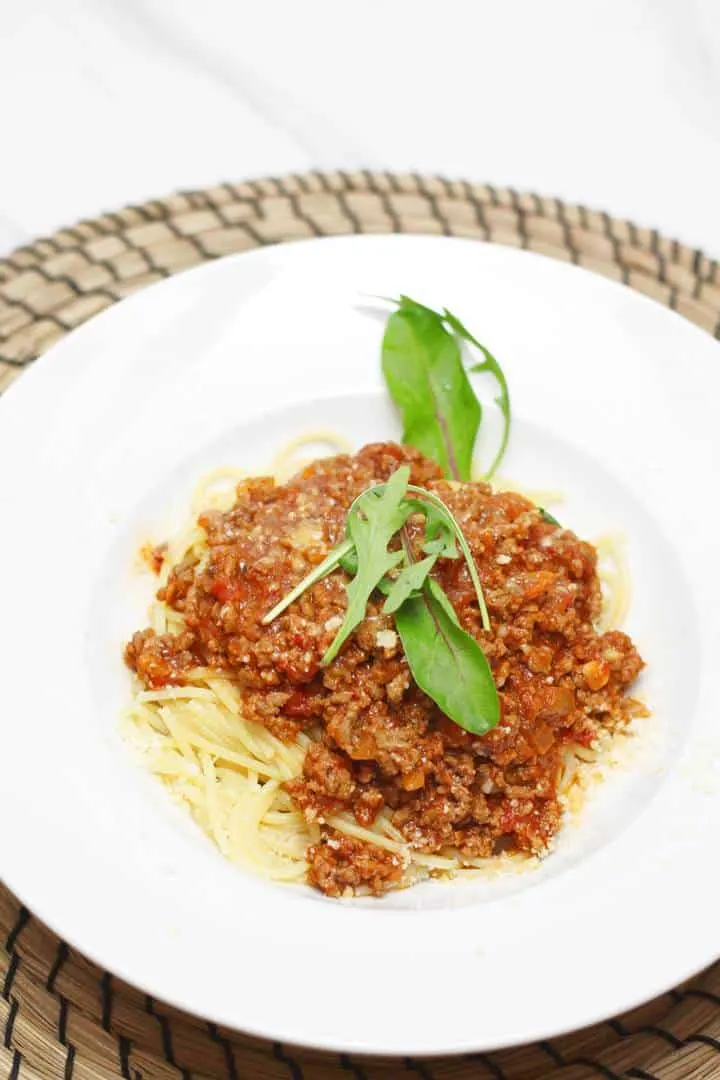 Bologna is Ducati
Bologna is the home to the Ducati factory. Consequently, I had to feature this spaghetti recipe just so I could show you some pictures of some of my bikes 😊
My first Duke was a 1990 Paso 750, a beautiful bike – here she is. I had to buy her just because of the wonderful sound she made.
I traded her in for a 1998 Ducati 916, in 2016. Many call the 916 the most beautiful motorcycle ever built.
She was certainly the craziest bike I have ever ridden and she sounded even better than the Paso. She now belongs to my good friend Ian.
We had to sell her, unfortunately, because we were moving house, country and lifestyle. I miss her. The bike, that is, not the lifestyle!
Back to the best Spaghetti Bolognese recipe…
Anyhow, I digress – now back to this Bolognese dish. This is a family favourite, and everyone enjoys it (even the onions do not get fished out in this one). You can see that we love Italian food with my collection of pasta dishes.
This one, in particular, is a very simple one, with the huge advantage that anything you do not eat can be easily frozen.
Then for the busy working people among you, a nice tasty meal can be prepared in the time it takes you to cook some spaghetti.
So yet another potentially perfect meal prep recipe (there will often be some of this frozen in our fridge).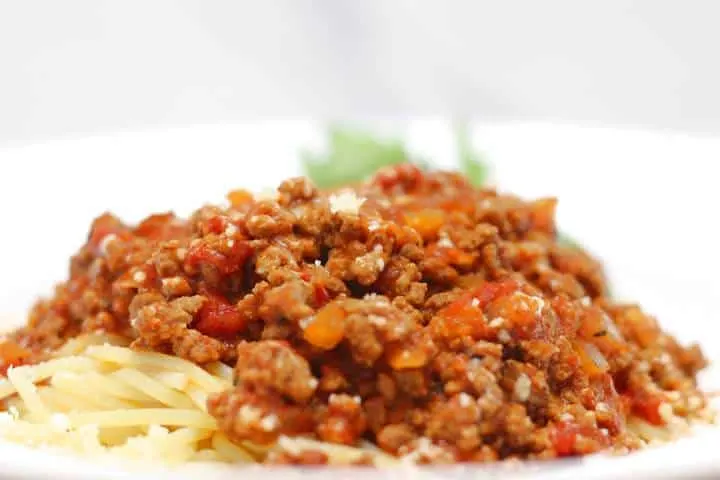 The trick is to get the taste you want in the Bolognese sauce. You may wish to vary the herbs you use to get the taste as you like it.
For the pasta, I use normal dried spaghetti, but really I suppose you can eat this with any type of pasta, long or short, dried or fresh.
Either way, I suppose you still have a pasta Bolognese. Really this is just an easy Bolognese sauce recipe for a Bolognese meat sauce that you can serve up in many different ways.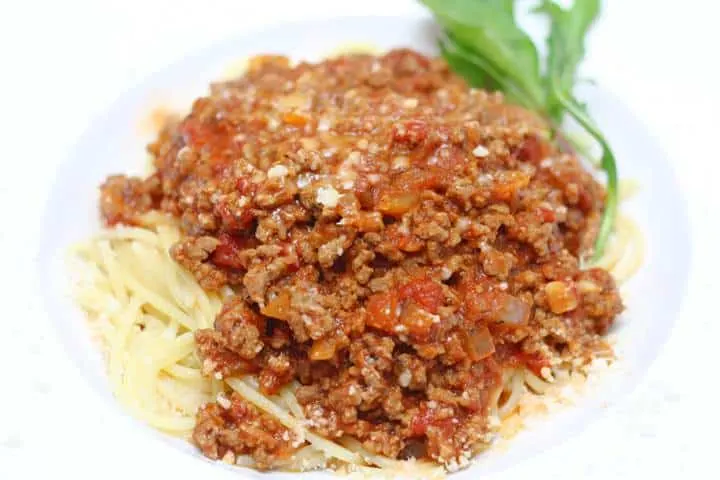 There are so many spaghetti sauces out there, but this is just a simple beef Bolognese sauce, which may also be known as a beef ragu recipe, or spaghetti ragu.
You will find it is very similar to the ragu in my lasagna bolognese recipe.
Whatever you want to call it, to us it is simply known as 'spag bol'.
How to Serve Italian Spaghetti
Please note that these pictures above show how NOT to serve up spaghetti bolognese! This is how we tend to do it in the British Isles, with the sauce on top.
Real Italians would mix the sauce into the spaghetti in the pan before serving. Like this:
You may notice that this photo does not show the tomatoes as much. The recipe is the same, but I zapped the tomatoes in my Nutribullet beforehand, as my wife decided that she did not like bits of tomato in her food. It actually worked very well and gave a smoother sauce. I will do this again in the future.
Do not forget to sprinkle with parmesan before serving up!
I mention this just to warn you in case you have Italian guests!
Please let me know how you get on below in the comments section!
How to make Easy Spaghetti Bolognese