Bacon and Leek Pasta Bake
This bacon and leek pasta bake recipe is another one of my wife's favourites. I make this for her when she needs some spoiling.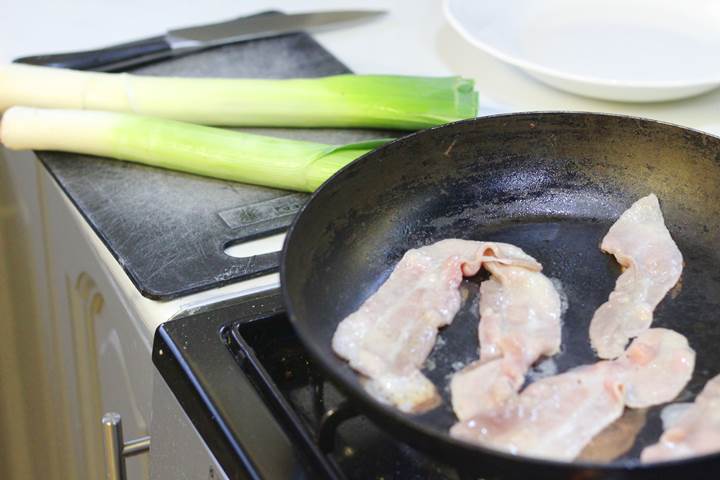 Again it is another one of those great meals you can prepare upfront and pop in the oven when you need to cook it. A great one for dinner parties and the bacon/leek combo with cheese always pleases.
The breadcrumbs on the top give a delicious crispy topping in the oven. You can also used leftover ham instead of bacon for this recipe. Handy after Christmas time and Thanksgiving.
The preparation time is quick and dependant on how many pans you like to have on the go at any one time.
I like to re-use a single frying pan, so it takes me a bit longer than it needs to, but you can prepare it quicker if you have the pans and do not mind the extra washing up!
Leeks and the Welsh
The Welsh people have a number of national emblems. The leek is one of them. As I drove East to West through Wales this week in the pouring rain I wondered whether it shouldn't be 'leak' rather than 'leek'! It was throwing it down!!
This link about the Leek will tell you a bit more about that if you are interested. The daffodil, the dragon and Prince of Wales Ostrich feathers are also well known Welsh symbols.
All of which you may see if you go and watch Wales play live rugby.
We think the leek goes better in this dish than the daffodil!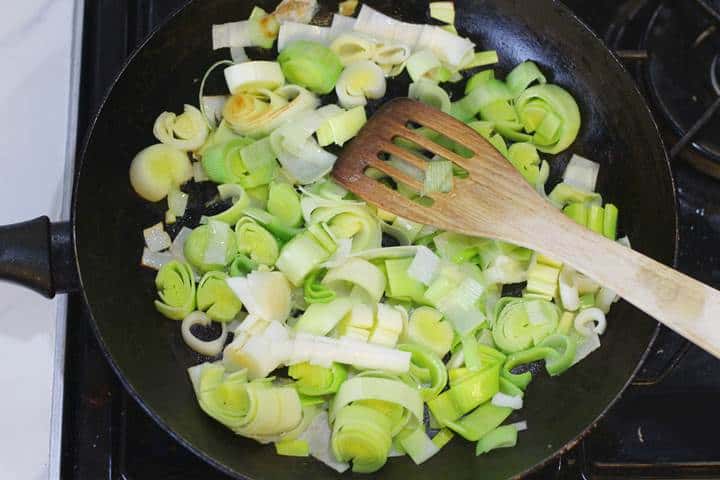 I prefer to use penne for this recipe, but find that fusilli also works well.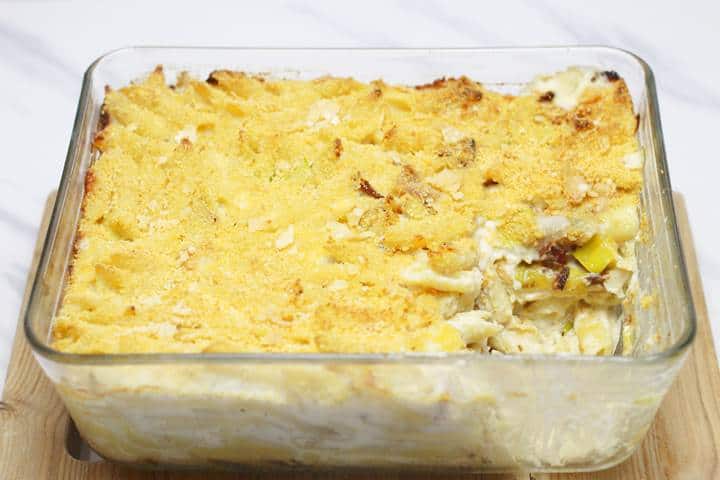 Bacon and leek pasta bake
This creamy leek and bacon pasta bake is simple to make and uses an Alfredo type cheesy sauce, which coats the pasta beautifully.
The breadcrumbs and parmesan cheese on the top give it a lovely crispy chewy surface. The cheese sauce for the pasta really goes very well with the combination.
It is a bit like a baked mac and cheese with bacon and leeks added.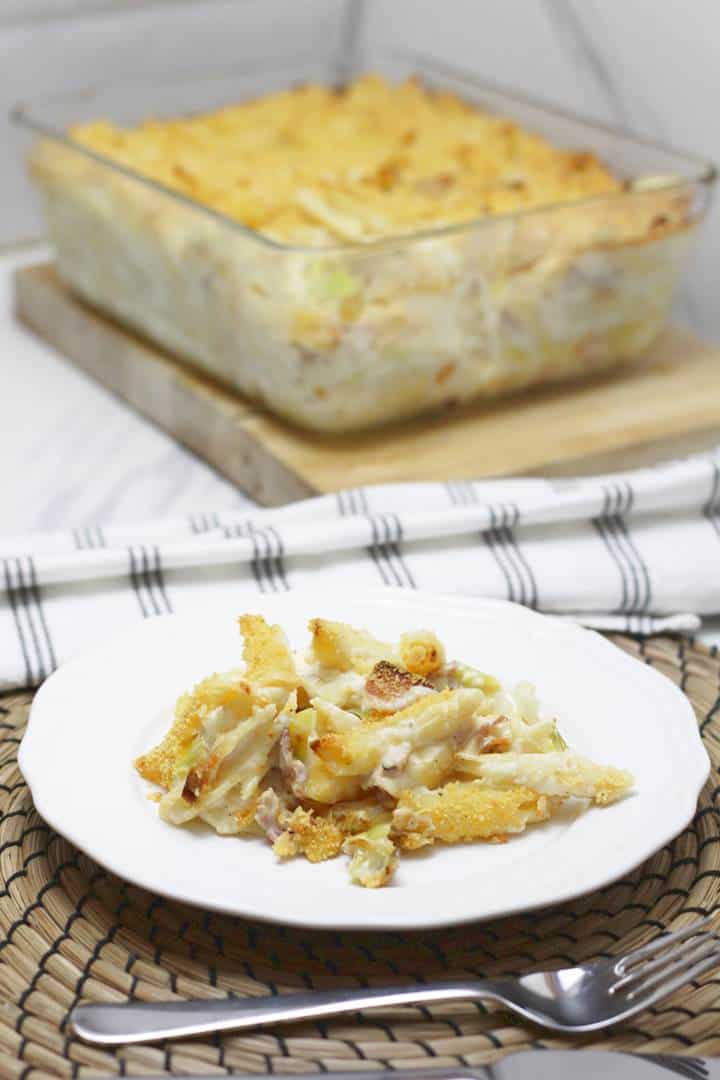 Make sure that you use the right size dish for the amount of ingredients, so that you have enough of the creamy cheese sauce to cover the pasta/leeks/bacon.
The recipe amount below fills a 3-litre dish (approx. 100 fl. oz US) and will feed about 6-8 people (depending on how much you like to eat!)
How to make this cheesy pasta bake recipe
The recipe is also good for using up ham leftovers from this recipe (if you have any):
If you enjoyed this recipe, you may like to try these :