Pasta with anchovy olive sauce
This is a recipe for an Italian Pasta with anchovies.
This easy recipe gives you a really unique and tasty pasta thanks to the perfect mix of tomatoes, olives, anchovies and dried fruits.
It is a great way to enjoy anchovies (or acciuga in Italian), as they pass on a hint of fish taste to the meal without making it too fishy (if you know what I mean).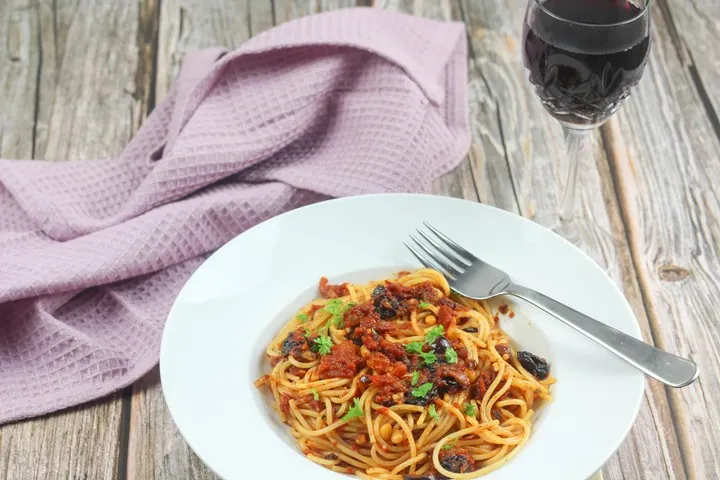 Italian Pasta
We love Italian food. Especially Italian pasta. It is so easy to prepare, and the ways of making it taste good are endless.
I have many pasta recipes on my site including oil and garlic pasta, spaghetti bolognese and carbonara, to mention a few, all of which are classics in their own right. Have a look at the end of the post for a list of other pasta dishes you can link to.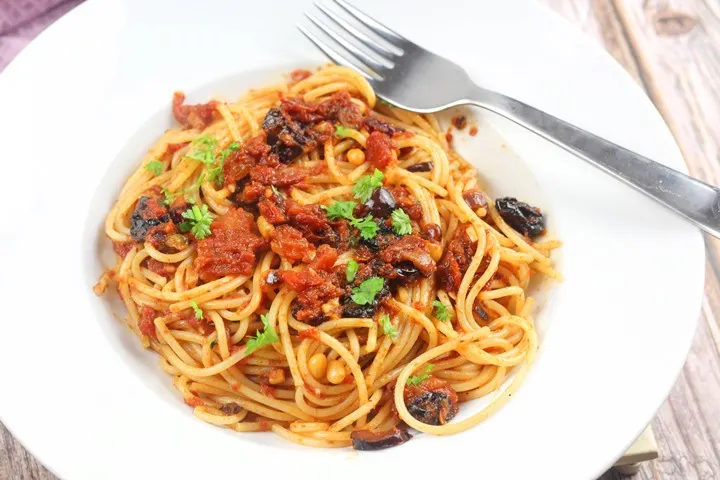 This Italian pasta dish is somewhat different as it combines some strong tastes, like anchovies and olives, with some sweet tastes like raisins and cranberries. It was around Christmas when I made this, so I had the cranberries to hand. You could swap out the raisins and cranberries for some nice thick currents or sultanas instead if you prefer. Whatever you have available.
The result, though I say it myself, is fabulous – a delicious Italian pasta with the taste of Italy.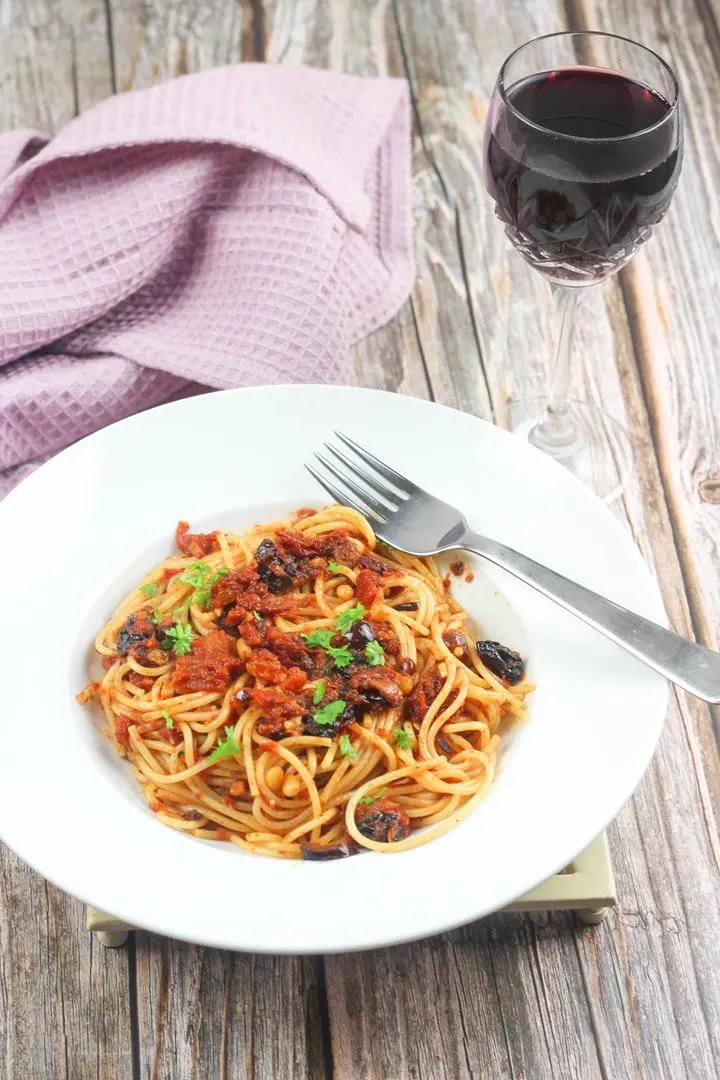 In this recipe, I actually use some Greek Kalamata olives, for a number of reasons: the purple colour looks great in this dish, they taste great and I can get them cheaply and easily at my local Aldi store. But you could just as easily also use some good Italian olives if you prefer.
Using anchovies in a pasta sauce
I normally only ever use anchovies on my homemade pizzas as I love the salty strong taste they have. However, some people find them too strong to eat as whole fillets.
However, in this pasta sauce, they are perfect. When you put them in the pan they disintegrate slowly into the sauce and when mixed with the other ingredients, the strong taste dissolves leaving only a mild aroma of the former ingredient. This makes it a great ingredient to use, especially when mixing with the other distinctive ingredients in this recipe.
You can make this with any long-shaped dried pasta. I used some simple spaghetti in these photos.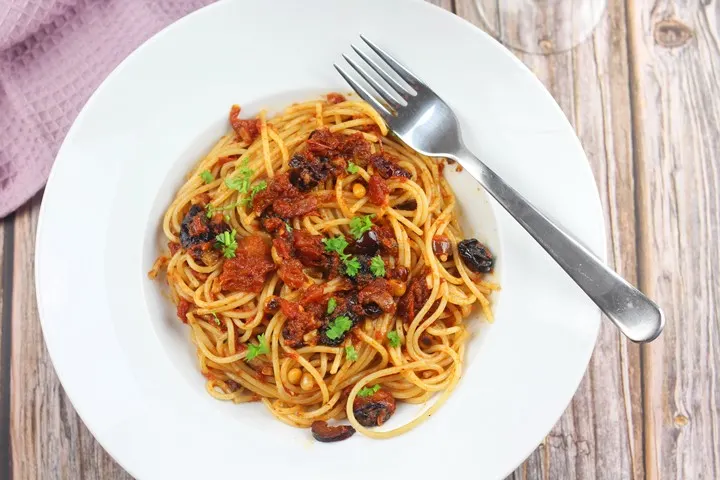 I think this is a unique pasta dish and hope you enjoy it.
If you do make it, please let me know how you got on in the comments section below!
How to make authentic Italian pasta with anchovies