Tasty Curry Dipping Sauce
This super easy recipe gives you a tasty curry dipping sauce that you can use for dipping anything from chips (French fries) to fried chicken.
This recipe is really easy to make and if you have never tried a curry flavoured dip you will not look back!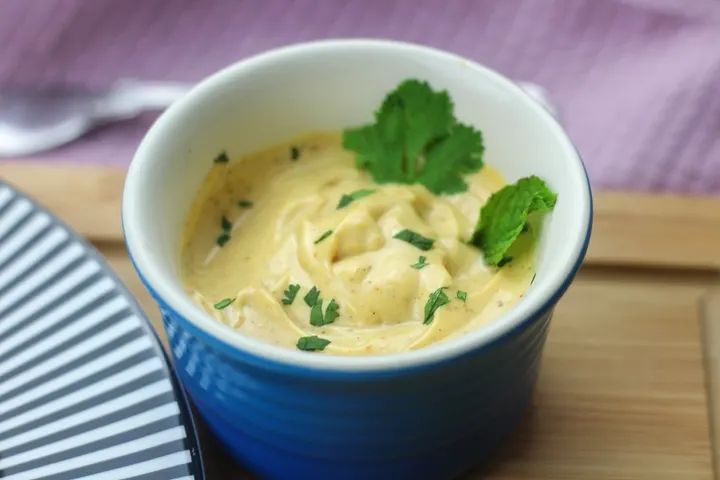 Hellmann's Real Mayonnaise
This recipe contains Hellmann's Real Mayonaisse. I do not have any affiliation with Hellmann's, though I wish I did, as we do use it in a lot of recipes! It is, after all, a delicious ingredient and useful in so many ways for brightening up recipes.
Now you may say, quite rightly perhaps, why would you put such a simple recipe on your site? Well, to be honest, the answer is that we actually make this quite often, and use it for different things.
So it would be unfair to keep it all to ourselves!
My wife and my daughter love this sauce and prefer this as a dipping sauce for chips, even over ketchup! This sauce is also actually the base for my chicken curry sandwich, as the taste of the dip is a perfect accompaniment for chicken or turkey.
Basically, although curry spices are ubiquitous in the UK, they may not be in other parts of the world. Hence if you have never tried this, it is time you do! It is made simply by combining Hellmann's with some Patak's Madras Spice paste.
If you cannot get the latter, then curry powder will also work, mixed into the mayo, though it will not be quite as good.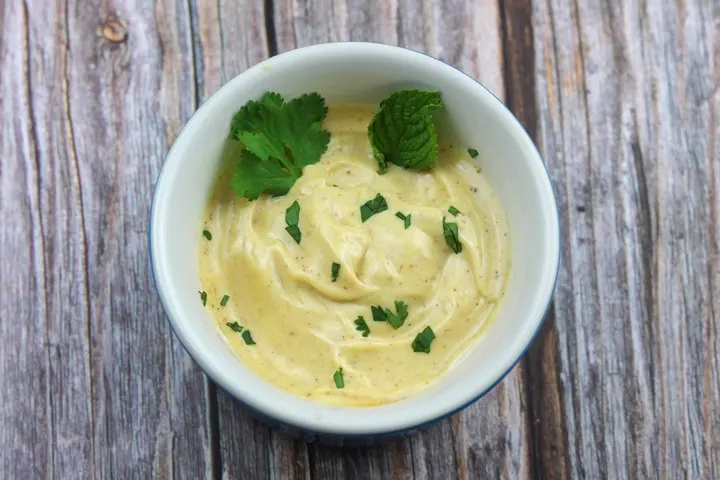 This madras curry paste is also a vital ingredient in my chicken curry recipe, hence there is always a pot in my fridge (as well as the mayo). So we can make this any time. And we do!
What to eat with this curry dipping sauce
So, if you are looking for a dipping sauce that is easy and quick to make, perfect for game day and goes with most things, this is the one!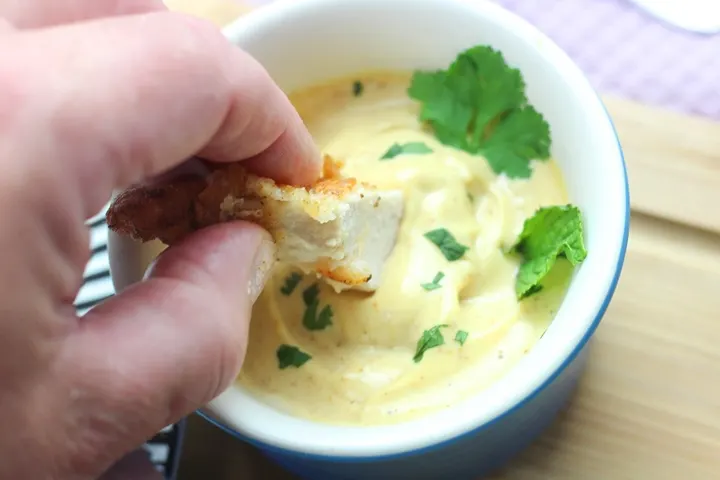 You can use it for dipping raw vegetables, French Fries, meat, fried chicken or chicken tenders. Really whatever you want to serve up. Make enough because it probably will not last long.
If you do have any leftover, you can cover it in a pot with clingfilm and keep in the fridge for a few days.
If you do try this dip recipe, please let me know what you ate with it and whether it worked OK!
How to make Curry Dipping Sauce