Recipe for Carbonara Spaghetti
This creamy bacon carbonara recipe is so simple to make and yet another absolute classic Italian recipe.
It is perhaps not as authentic as a traditional pasta carbonara, which would probably use pig cheeks instead of bacon and pecorino cheese instead of Parmesan.
But it follows the same principles and the taste and texture will be similar.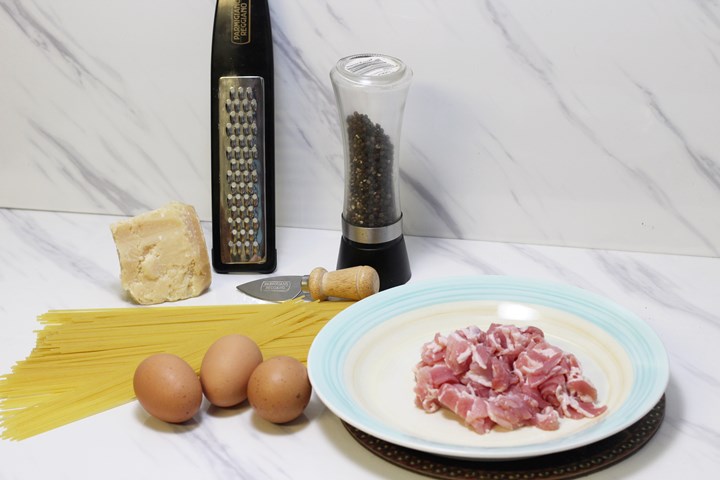 In this recipe, I have used ingredients that were readily available in our local store and I think the results are delicious.
You can always also substitute the parmesan for Grana Padano if you cannot find any Parmigiana Reggiano, and use pancetta instead of bacon if you prefer.
And of course, you could also use fresh spaghetti instead of dry.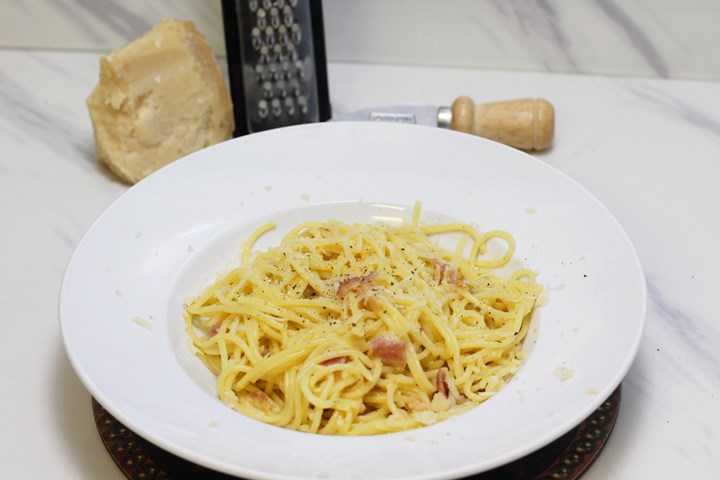 You may find the Grana Padano is a bit cheaper, but I had been kindly donated this piece of parmesan so this is what I used.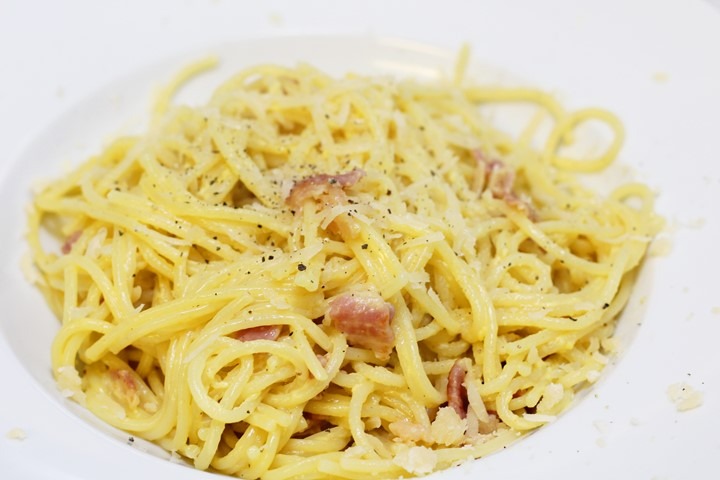 Here I used what I had in the fridge, and you can see you can produce a nice creamy carbonara sauce without using any heavy cream at all.
In fact, this spaghetti carbonara recipe is so easy and tasty you will definitely be trying it again.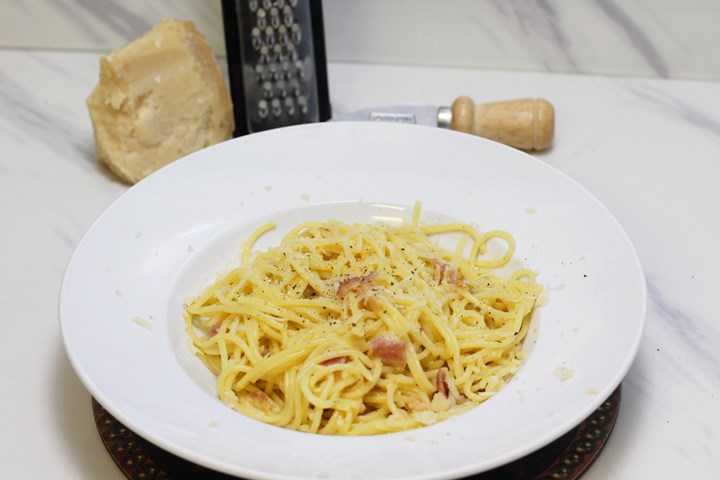 Use of raw eggs
Some of you may worry about using raw eggs in the sauce, because of the potential risk of salmonella poisoning.
If you are worried about this then just use pasteurized eggs to minimize any risk.
When you add the egg and cheese mix the eggs will cook in the pasta anyway.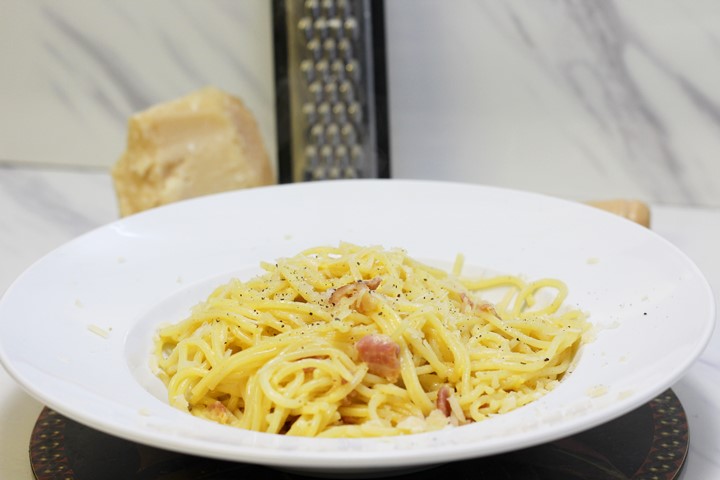 This is one of our favourite pasta recipes. The great advantage of this recipe is that it has very few ingredients and can be prepared in 10-12 minutes.
And often these ingredients will be available in our fridge at any one time, so if you need something quick, easy and tasty to eat, this is a winner.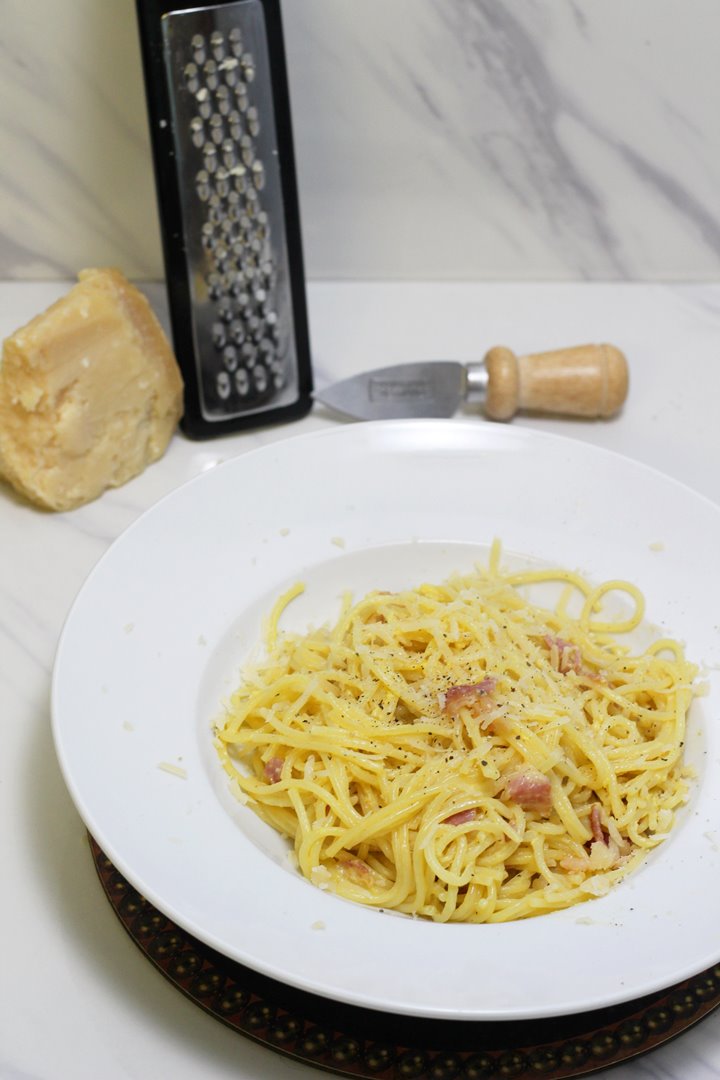 Bacon Carbonara Recipe
Some other of our favourite pasta dinner recipes :