Pasta Salad With Cucumbers and Italian Dressing
This is a simple recipe for a pasta salad with cucumbers and Italian dressing. It is a great meal for the hot summer days and perfect as an alfresco lunch with a cold glass of Pinot Grigio.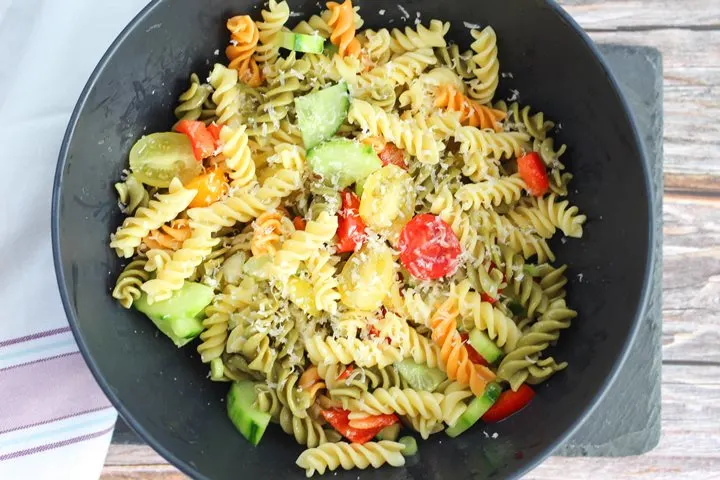 One of the advantages of this simple pasta salad is that you can prepare it ahead. You can keep it cool in the fridge in an airtight box until you are ready to eat it. The amounts I used below are enough for 2-3 persons.
Which type of pasta to use?
There are literally hundreds of different types of Italian pasta. Which to use for this dish? Well, really I do not think it matters too much.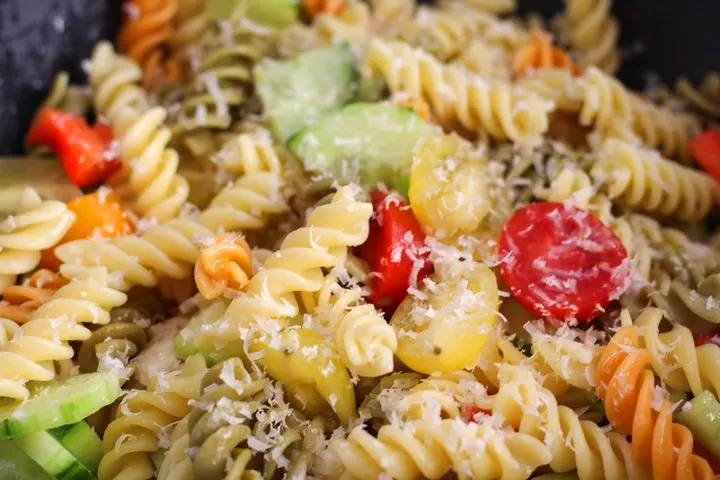 I used some Tricolore fusilli, which adds a bit of extra colour to the dish. Also, the swirls tend to retain the dressing, which is quite thin and can run off easily. I think it is sensible to use a pasta type that is not too large, as pasta does get bigger when cooked, as well as almost doubling in weight.
So any kind of pasta like penne, orecchiette, rigatoni or conchiglie would all be great in this simple meal. But I am not so sure that long pasta like spaghetti or linguine would work so well.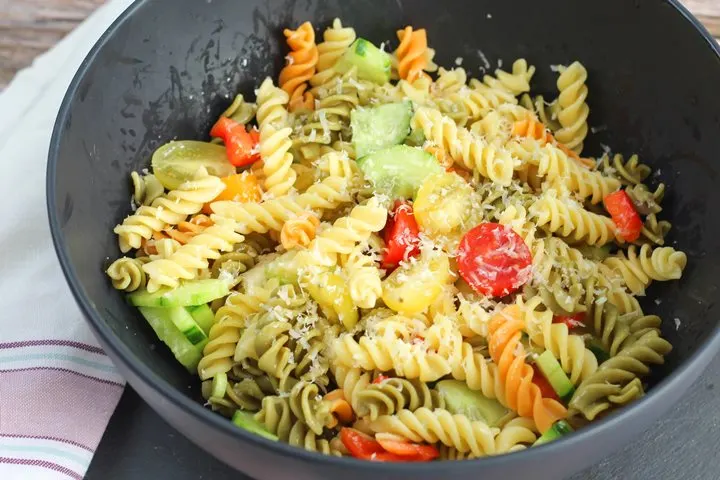 I use about 100g of pasta per person, which gives a very generous portion.
Real Italian Dressing
This recipe describes a simple traditional Italian salad dressing. We have traveled all through Italy by car and everywhere you go you will find delicious olive oil and white wine (or red wine) vinegar in bottles on the dining table.
These are used often to dunk your crusty Italian bread in, but also as a dressing for your salad. You add them, together with salt, one by one to your salad at the table as a simple dressing.
An Italian salad dressing is not pre-mixed, as it would be in France for example, where you may find a vinaigrette on the table.
You may also be tempted to add some balsamic vinegar individually to your salad if you are so inclined.
I like to use a Crema with 'Aceto Balsamico di Moderna IGP' which is a thick and reduced balsamic vinegar glaze that adds something to every salad.
So this is nothing like what you may expect if you are from the USA where other types of 'Italian' dressing inventions have been born.
Which salad ingredients to include with your pasta salad?
In this simple recipe, I have just used red pepper, sweet mixed baby tomatoes from Tesco, some spring onions and cucumber.
But of course, you are free to add whatever you fancy to your salad.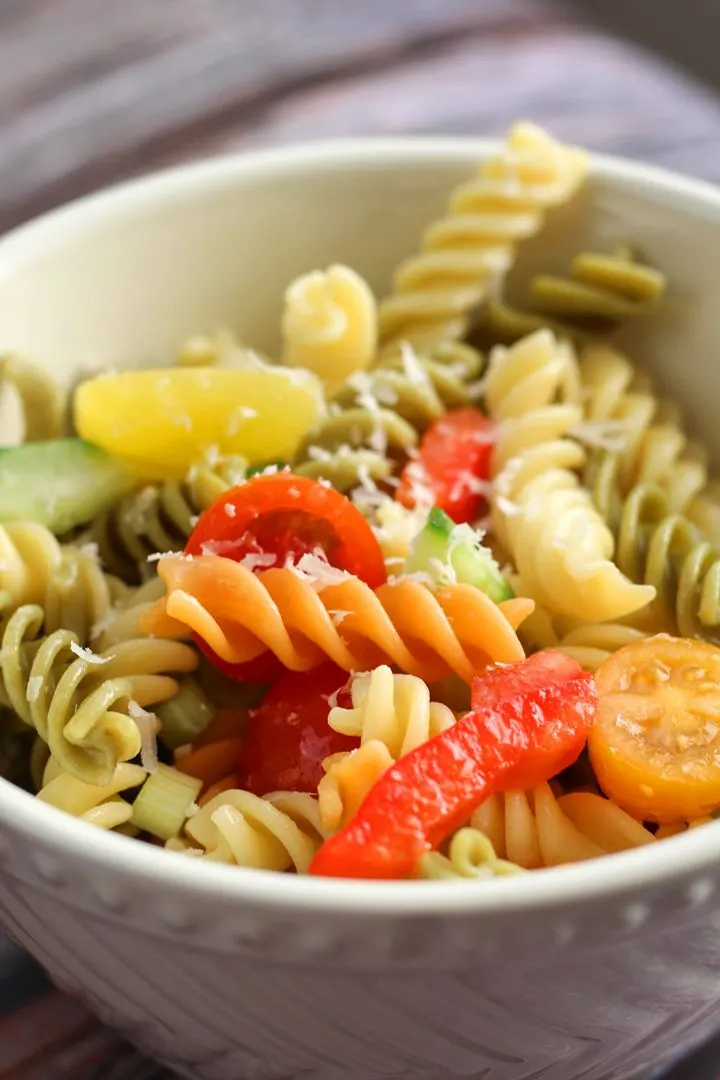 You may wish to sweeten it with some apples or maybe add some black olives for that extra bit of salt and bitterness.
Or perhaps some sliced onion or feta cheese for example. It is up to you. But do not forget the parmesan cheese at the end!
You could serve it up with some bacon and avocado salad if you wanted to add some variation to the meal.
I hope you enjoy making this simple pasta salad. If you do, please let me know how you get on in the comments section below, and how you improved it!
How to prepare a pasta salad with real Italian dressing