Dipping Sauce For Meatballs
This easy recipe shows you how to make a sweet and sour meatball dipping sauce. The sauce can be used to drizzle over your meatballs or as a dip.
Meatballs are always a great success at cocktail parties and not surprisingly, they tend to go quite quickly. This sauce will help them go even quicker!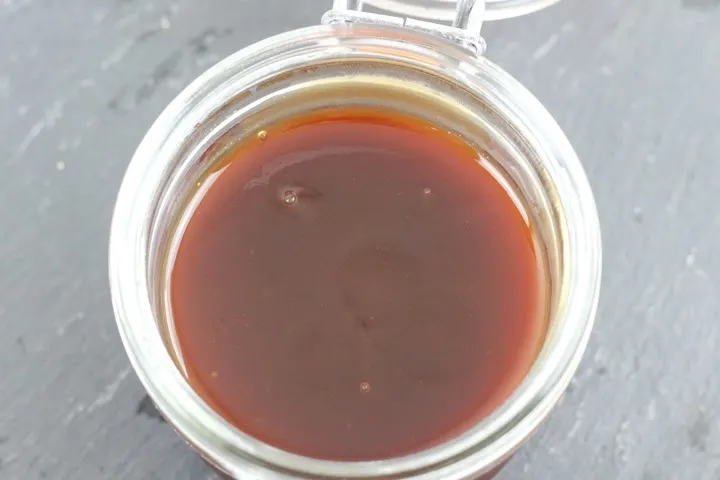 This is a sweet-and-sour tasting sauce that really complements the meatball well.
This sauce is very easy to make and ready in less than 5 minutes. Most of the ingredients you should have in your kitchen anyway and you can make it upfront, so it is ready when you need it. Just warm it up in a saucepan.
What types of sauce to make for meatballs?
Well, really there are all sorts of sauces you can make for meatballs, depending on what you are after. This recipe is a sweet and sour sauce, really meant for cocktail meatballs eaten as snacks.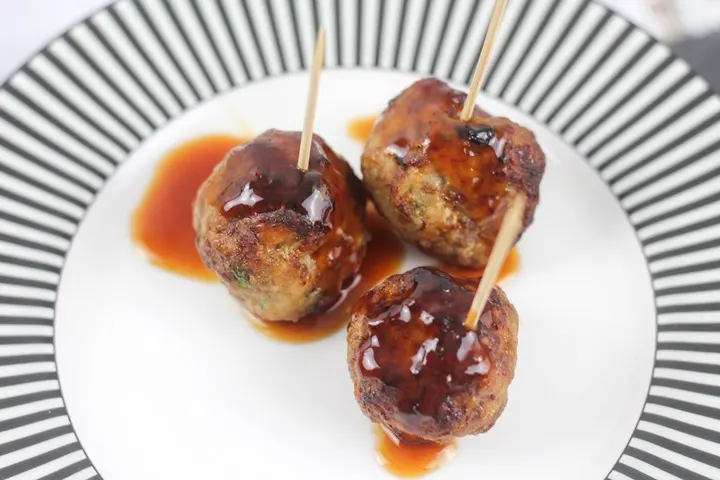 But across the world, there are so many different types of meatball and many countries have their own variations. For a few ideas, why not try some of the following recipes:
Swedish meatballs : like those sold by Ikea, with a tasty creamy sauce.
Hungarian meatballs : this is one of our favourite meatball recipes. Spicy slow-cooked meatballs in a delicious tomato sauce. Fantastic with some tagliatelle pasta.
Danish Frikadellers : Danish meatballs, perfect as a snack or together with a roast dinner. Also just delicious on their own.
This cocktail meatballs sauce recipe is designed to go with these meatball recipes:
Classic cocktail meatballs & airfryer meatballs.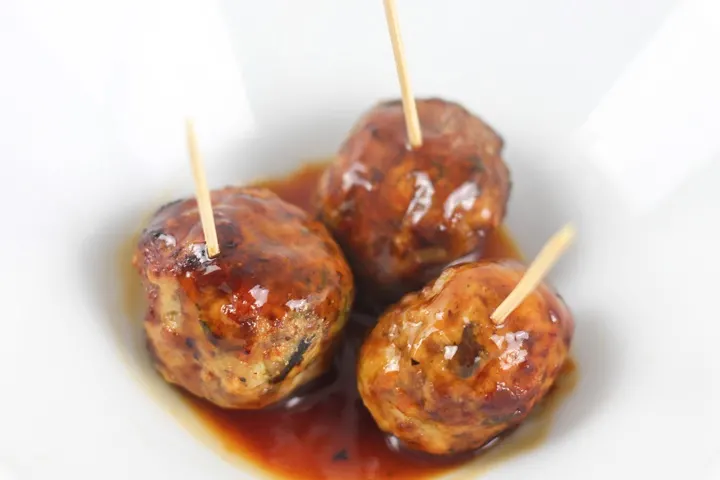 It all depends on what you are looking for.
You can use this sauce to dip or to drizzle, it's up to you.
I hope you enjoy trying this recipe. Let me know if you have suggestions to improve this in the comments section below.
Enjoy!
How to make a sweet and sour dipping sauce