Smoked Salmon Starters
This simple recipe for smoked salmon flatbread appetisers gives you some delicious snacks that you can enjoy as canapes or starters.
We actually ate the ones in these pictures as a main meal, but really you can, of course, eat them as and when you please. Adjust the quantities to suit the number of guests.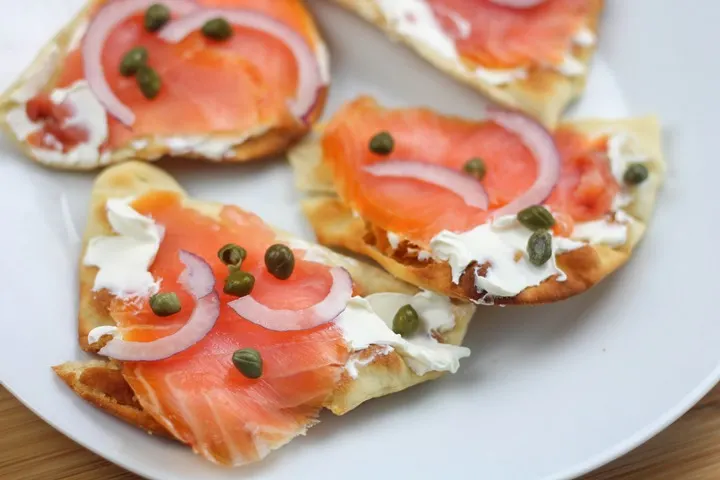 Smoked Salmon Appetizers
Smoked salmon is a wonderful ingredient that is perfect for using in a starter or appetiser. It is perfect to use in a canape or hors d'oeuvres served with some mustard dill sauce, or here served with some cream cheese, capers and red onions.
Salmon is these days a very sought-after fish, as salmon stocks have sadly been dwindling over the past few decades due to overfishing.
In the past, I was very lucky to be able to go salmon fishing every year for many years with one of my Scottish pals up in Scotland on the North and South Esk rivers. One year, back in 2006, was a very memorable year as I remember we actually caught two beautiful salmon, on the day my late Dad had joined us, making it extra special.
Normally we would not have so much luck, but it was always a good day out. We always enjoyed the clean Scottish air and the fly fishing in the clear flowing burns (the day was also always much improved with a Forfar bridie and a wee dram or two of the local tipple).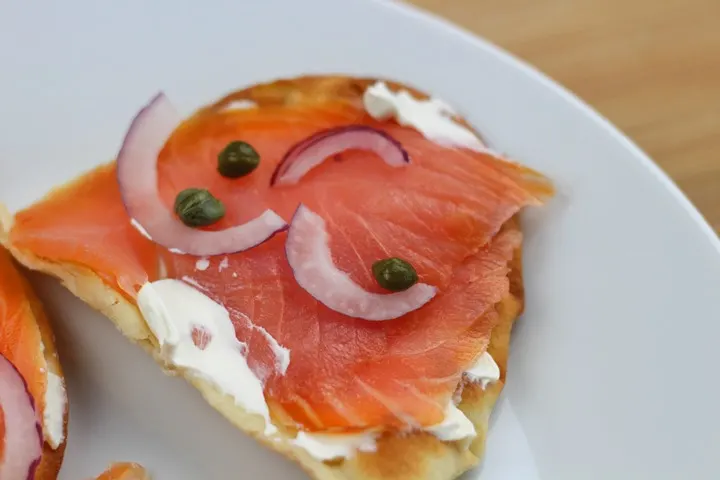 Salmon in Ireland
Here in Ireland we also unfortunately have limited fishing for salmon due to the dwindling numbers. In the old days whole families would make a living from netting salmon nearby in the Shannon estuary, but now since 2006, all drift net fishing has been banned.
You even need a special license to fish for salmon with a rod and line.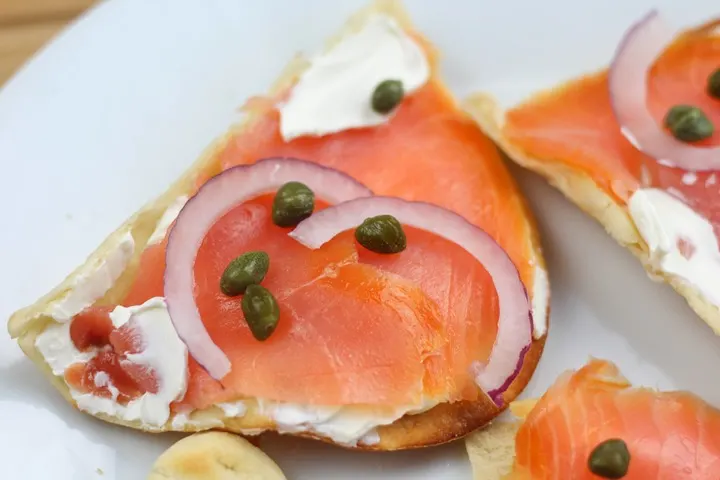 Salmon is the most incredible fish as it always returns to the place it was born in order to spawn. And then after spawning, they die. It is still a bit of a mystery how the fish manage to return to the streams of their birth after spending their life in the ocean. This phenomenon is known as the salmon run.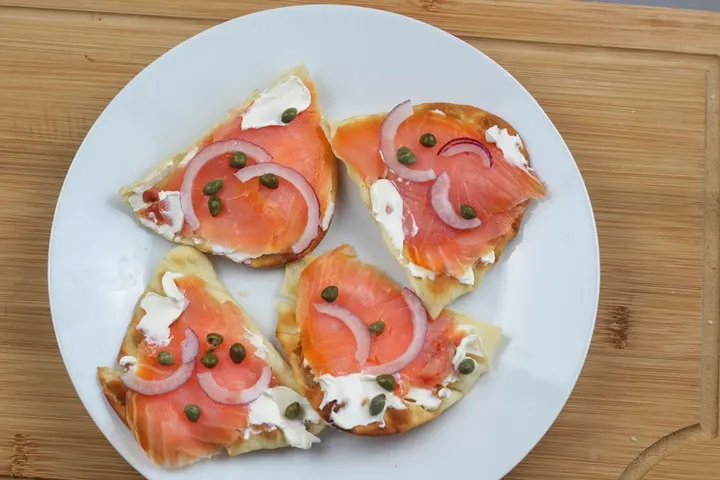 Here you can see how they smoke wild salmon in Ireland these days in the Burren.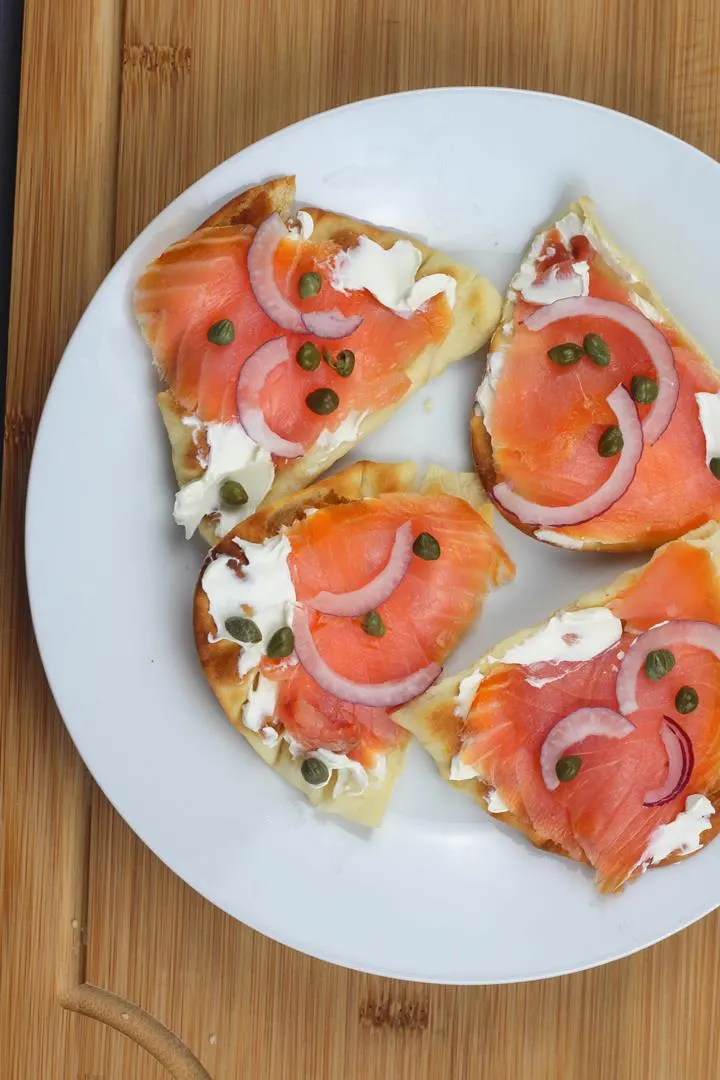 Follow this link if you want to make your own flatbread for this recipe. Make sure you use any sustainable smoked salmon that you can find to make this appetiser.
Smoked salmon with cream cheese on crackers is another variation using my dill, mustard and honey sauce recipe. Super tasty!
I hope you enjoy this simple recipe and that it gives you some ideas. Please let me know how you get on in the comments section below!
How to make smoked salmon flatbread appetisers