Keto prawn and avocado cocktail
This classic keto shrimp cocktail recipe can be made with shrimp or prawn, large or small. So I use the words prawn or shrimp to mean either. I have used frozen cooked prawns to make this one, as it makes it super quick and easy to make.
We always have some frozen prawns in the freezer that we source at Aldi, and all the other ingredients we have on our pantry.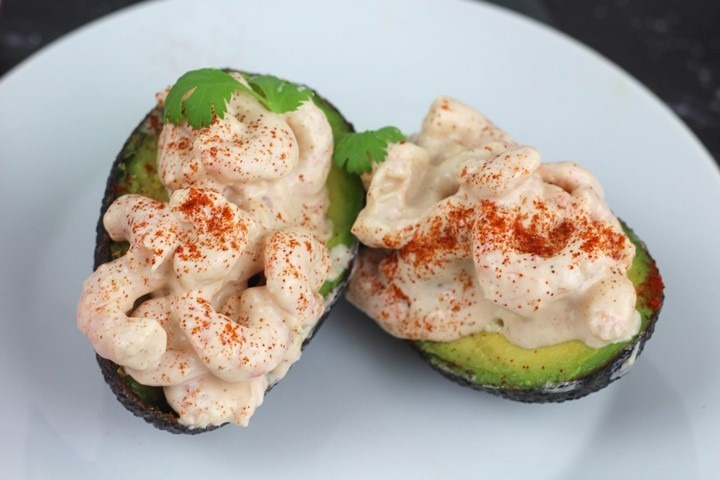 But, of course, you could always use fresh shrimp as well, if you can get them. But make sure that you cook them properly, to avoid any risk of food poisoning. And of course, it will take you longer to make, but will probably taste even better than it does with frozen prawns.
The common British Starter
When I was growing up in the UK back in the 60's and 70's, prawn cocktail was probably the most common starter one would see when visiting restaurants or at weddings. Often served up in a glass or on a bed of lettuce. But now I understand why – it is easy to make and is absolutely delicious.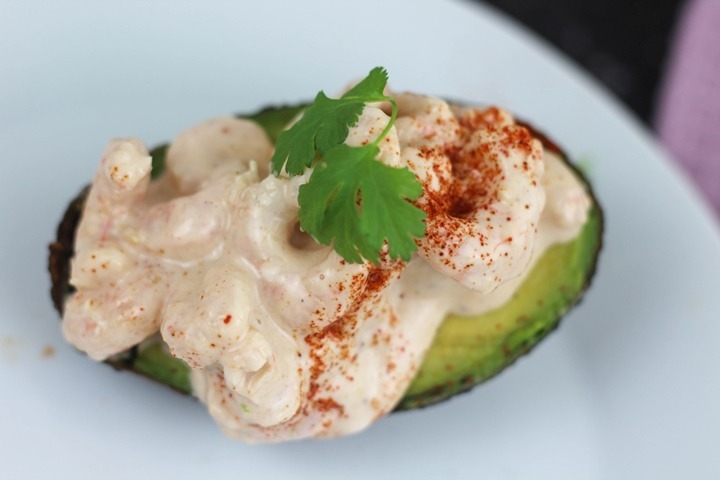 I remember when I first moved to live in the Netherlands I was staying in a hotel in Alblasserdam for several weeks with a great view of the Kinderdijk from my bedroom window.
There, I remember, I also used to have prawn cocktail every day as a starter, made with fresh Dutch prawns, which are quite small compared to other prawns species. But wow, was it good. The sauce was more like a thousand island dressing sauce, but still very tasty. The memory has remained with me as it was so good.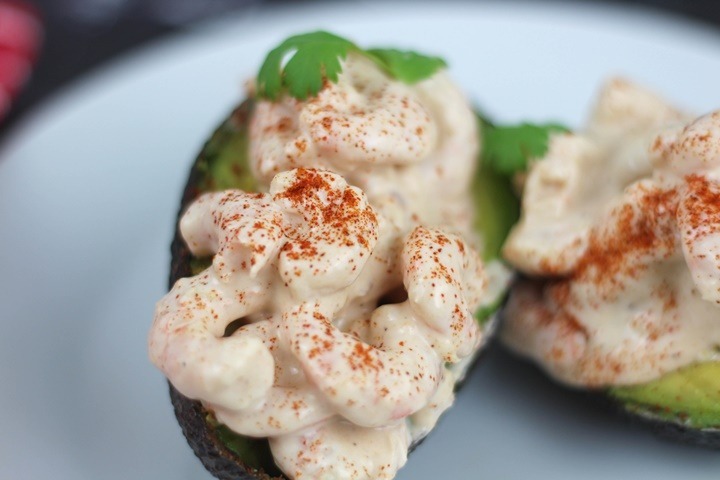 Keto Shrimp Cocktail Sauce
This prawn keto cocktail sauce is so easy to make. All the ingredients I have in my pantry, and the sauce can be put together in a few minutes. Nothing fancy, no cooking involved, just mixing.
The sauce is also nicely keto as most of the ingredients are keto-friendly. Horseradish, mayonnaise, and tabasco are all keto-friendly. Prawns or shrimp are also keto-friendly. Worcestershire sauce and tomato puree are slightly less so, but in these small quantities, needed for the taste profile, they should not upset your ketosis.
But with the addition of the delicious Avocado fruit, containing loads of healthy monounsaturated fatty acids and fiber, this combination gives you a great keto meal. And certainly one you will want to repeat over and over, as who can resist this simple meal?
Often, the original sauce that accompanied the ubiquitous prawn cocktail in the 1970's would be known as a Marie Rose sauce. This would often be a simple mayonnaise and tomato ketchup mixture and there are quite a few websites out there discussing the origins of this name and the sauce.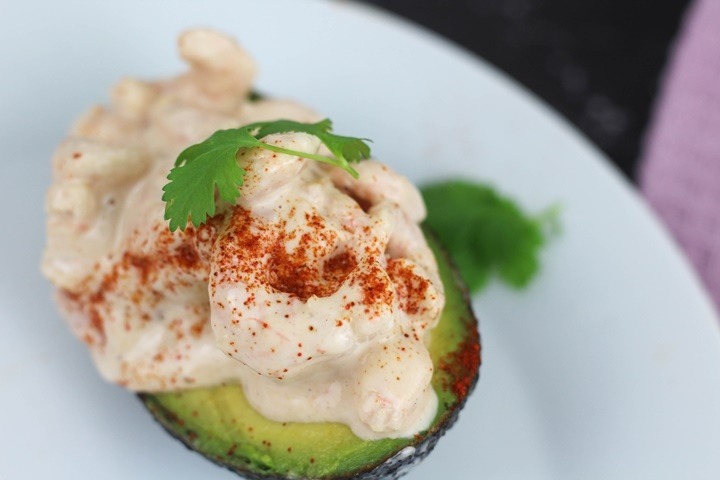 As most of them disagree with each other, I am not going to get into that argument, except to say that THIS sauce, with horseradish, is the perfect Marie Rose sauce and what I think it is meant to taste like 🙂 !
How many carbs in cocktail sauce?
The quantities in the recipe are enough for a single meal, but a very satisfying one, with about 654 calories and only around 22g of carbs if I calculate this manually using Nutrionix. The calories are pretty much all in the avocado, the prawn and the mayo.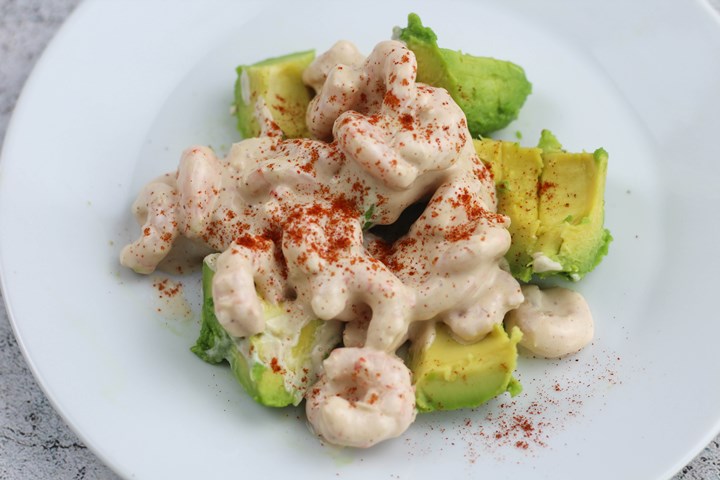 Whether you are on a keto diet or not, this is a great starter for any gathering. Make it part of your weekly meal plan.
But why not also try and serve the prawns or shrimps separately without the avocado on some fresh bread, in a sandwich or even as a canape on some crackers? The possibilities are endless.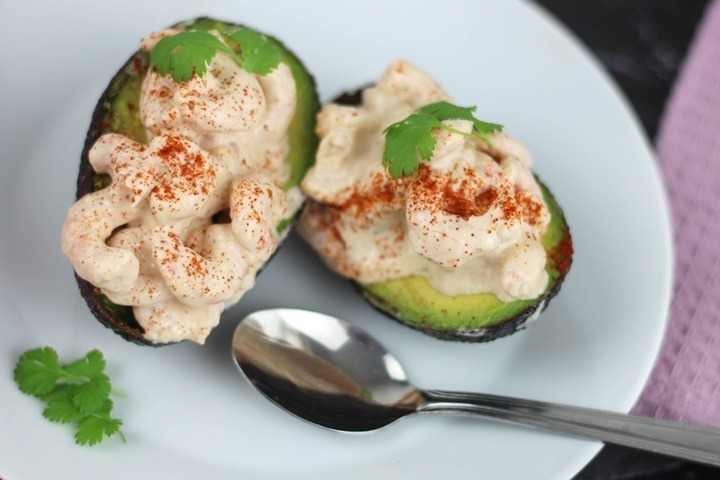 I hope you enjoy trying this easy recipe. Please let me know how you get on in the comments section below!
(writing this, I have to admit that I have just defrosted some more prawns to go and make this recipe again for our lunch!)
How to make Prawn Cocktail