Swedish Meatball recipe like Ikea's
This easy Swedish meatball recipe has a rich creamy sauce, a family's favourite dinner meal.
All of my kids' love a trip to IKEA. They could always spot the blue and yellow sign from miles away (it's funny – some can spot the Ikea sign and other the McDonald's Golden Arches!!)
The treat is to pig out on the IKEA Swedish meatballs and refillable cokes. They love the creamy Swedish meatball gravy that accompanies the meatballs.
Fortunately, now we are on the west coast of Ireland, the nearest IKEA is more than 3 hours' drive away. So no more IKEA treats 😊 ! Haha!
So obviously, to satisfy the kids, we had to experiment and try and reproduce these yummy tasting easy Swedish meatballs and gravy recipe ourselves.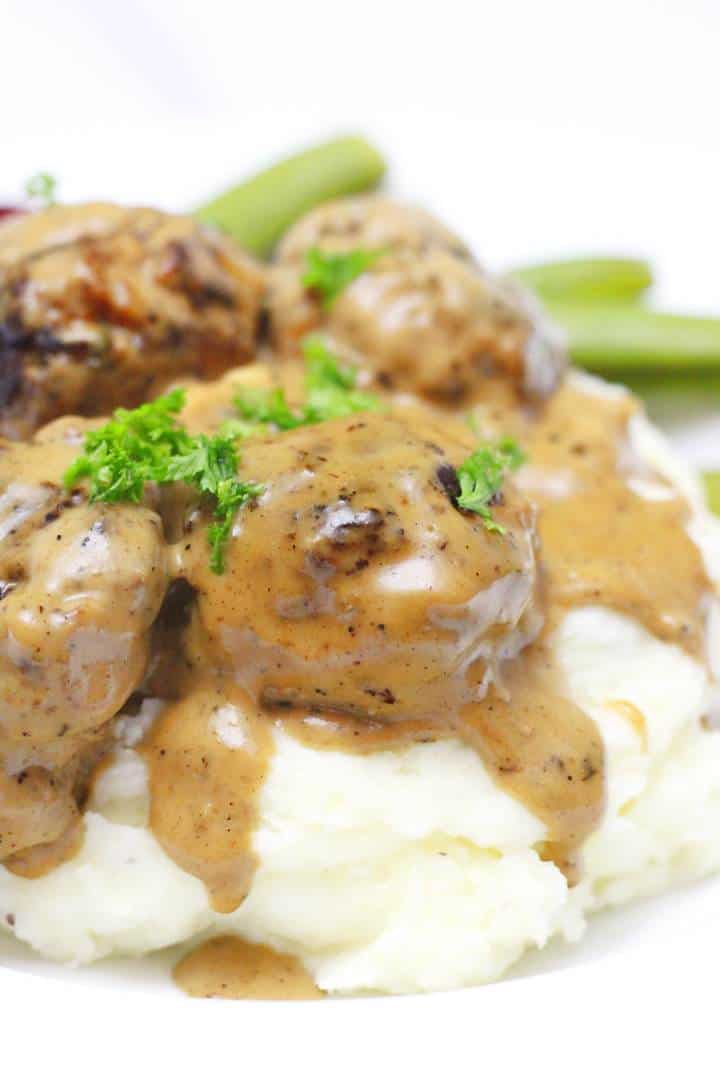 There are obviously lots of ways to produce meat and pork meatballs, some better than others…..and some more Swedish than others.
I prefer to use a mixture of minced beef and minced pork as I think this produces a much tastier meatball. The texture is also rather softer.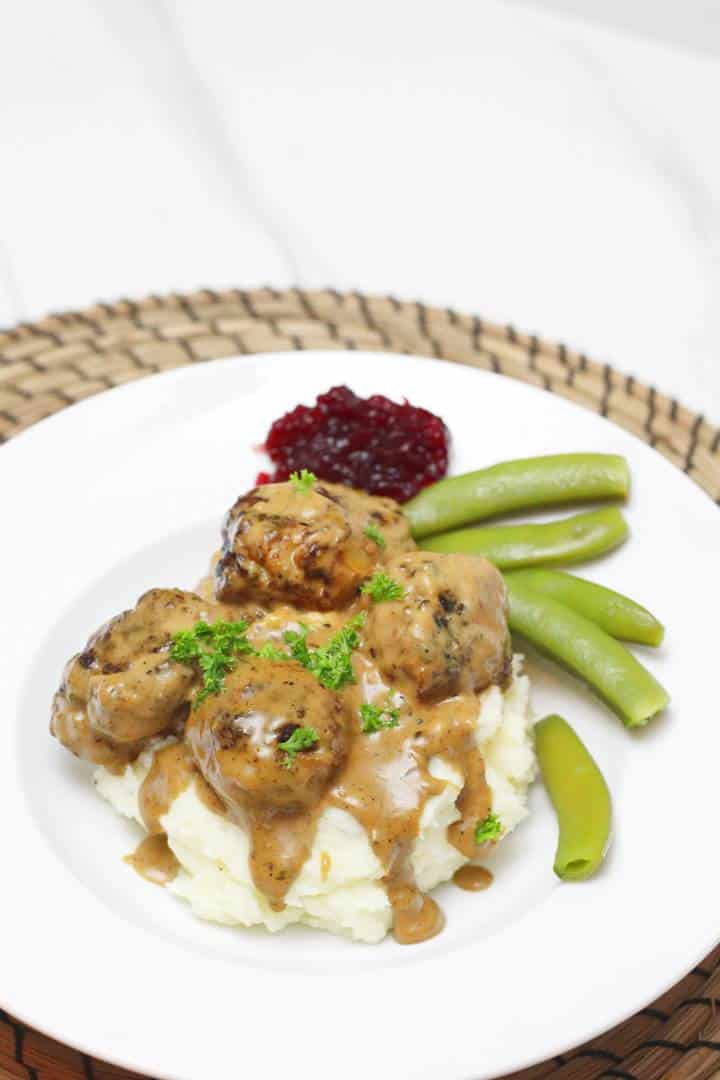 Sometimes you can buy this pre-mixed, but over here we buy the different meats separately and mix them ourselves.
The quantities are just the pre-packaged sizes available in our local supermarket.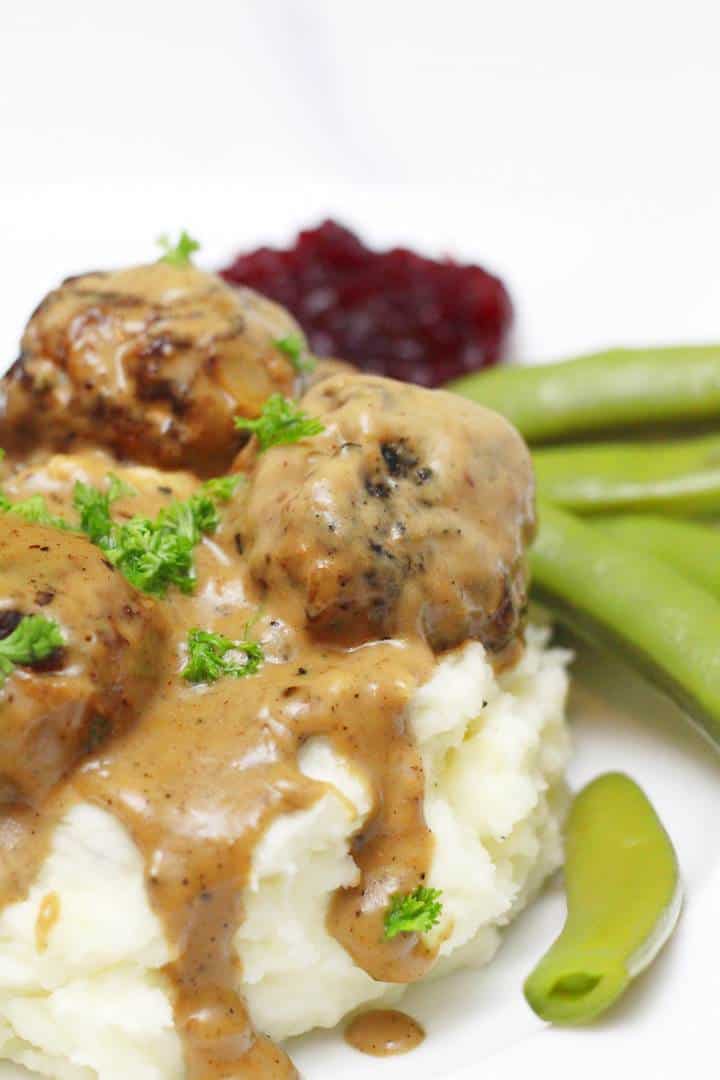 Creamy Meatball gravy
The method and easy Swedish recipe described below creates tasty meatballs in a creamy Swedish Meatball sauce which is to die for.
The dish is effectively a one-pot Swedish meatballs method, as only one pot is used for the meatballs and sauce. However, you will need other pans for your accompaniments.
The dish can be served with pasta if you prefer, but we like it with mashed potatoes, as you can see. The quantities below will make about 24 meatballs.
If this is more than you need, you can freeze them and re-heat when you need them (or adjust quantities to suit).
We have trouble getting lingonberry jam locally, so we use cranberry sauce which is not quite the same, but just as good!
How to make Swedish Meatballs
To accompany this recipe (use lots of butter 🙂 )
If you like Ikea's Gravad Lax, then you may also like this recipe for the mustard dill sauce:
If you liked this recipe you may wish to try :
After recipe note:
A year after I published this Ikea meatball copycat recipe, IKEA published their actual recipe for meatballs and cream sauce. You can find it here. I think you can see I was pretty close!!!