Smoked Mackerel Pâté
This easy smoked mackerel pate recipe shows you how to make a very simple yet scrumptious snack, perfect as a canapé at a dinner party or as a starter.
I am not a great fish eater, but one of the fish that I do love is the Atlantic mackerel.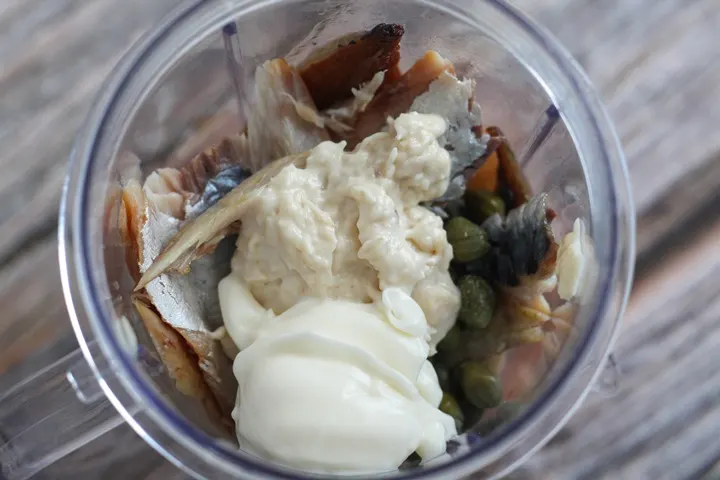 The Wonderful Atlantic Mackerel
There are a number of reasons why I like mackerel. Many of these stem from the days I used to go fishing with my late dear Dad off the South Coast of Cornwall in the West of England.
We would get up early and go down to the Logan Rock or Minack Rock and throw our lines out.
Back in those days, mackerel was wonderfully abundant and you could see them shoaling past the rocks in their hundreds of thousands.
But even when they shoaled like that they were still difficult to catch. But when you did catch them, what a fight they would put up.
Mackerel is a good fighting fish and will put up a fight until even after you have landed them. Pound for pound it must be one of the strongest fish I have caught in the past.
We used to bring the mackerel back to our bed and breakfast owner, Sir Darrell and Lady Bates, who would serve them up for our breakfast – simply rolled in flour, salt and pepper and fried in butter. Delicious!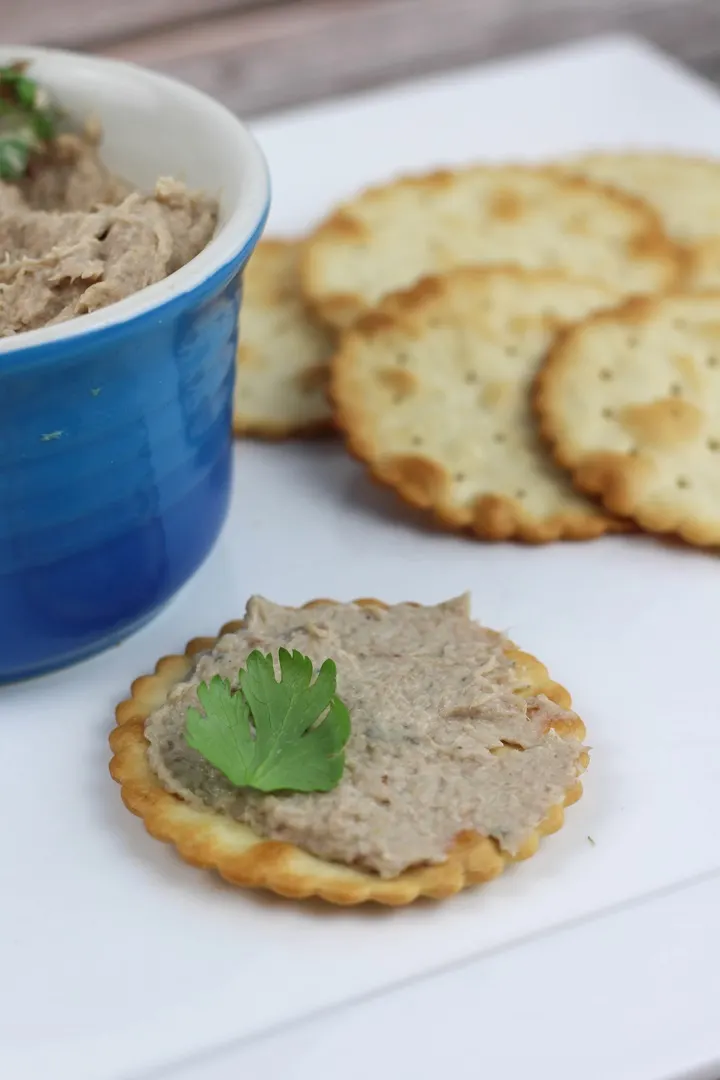 Smoking mackerel
Darrell Bates, apart from being a well-known writer, also had other tricks. He was an expert at smoking his own mackerel.
He had a marvellous way of achieving this by hanging the fish in an old wooden cupboard in the garden, and lighting a small smouldering fire beneath some wood chips in the bottom.
It was an ingenious invention and I remember sampling the product and being incredibly impressed.
Smoked Mackerel Pâté
This easy recipe is a super-easy way to enjoy already-smoked mackerel. I made this simple treat using smoked mackerel from Aldi.
I used my Nutribullet to blitz all the ingredients together. This is not as simple as you may think, but it does work if you persevere and keep moving the bits around with a fork. The cup needs to be shaken quite a bit to achieve this as the ingredients tend to stick to the top.
Alternatively, just use a normal food processor to do the blending.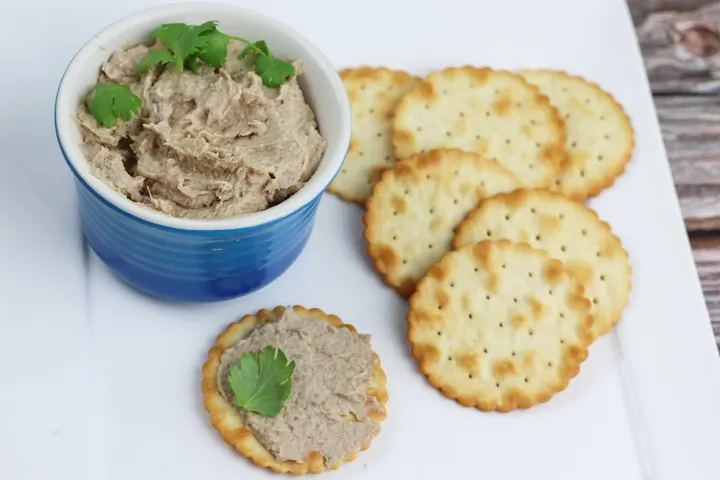 This is a very rich canapé topping and a much cheaper alternative to using caviar!
Serve it up as a canapé or a starter, but beware it is very filling! Enjoy!
If you do try it, please let me know how you get on in the comments section below!
How to make smoked mackerel pate
Some other fish or seafood recipes: