Hungarian Meatballs in Tomato sauce
This delicious Hungarian meatballs recipe is one of our favourite meals during the winter. It is deliciously tasty and easy to make.
Even though this meatball recipe does take a while to prepare, it is something you can make upfront and pop into the oven before you want to eat.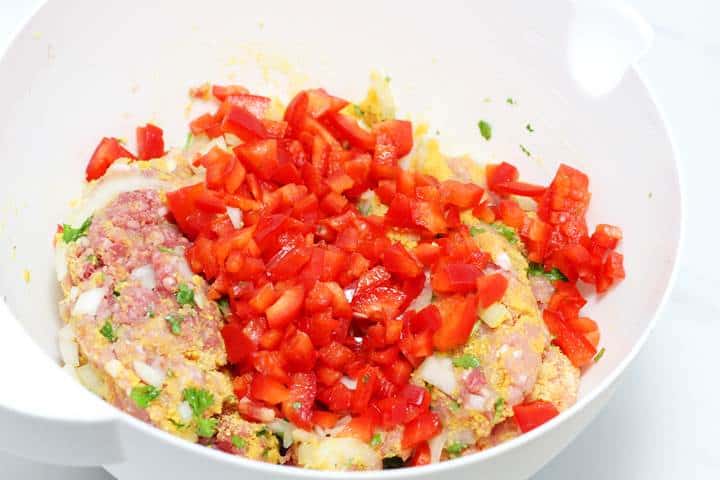 Hungarian cuisine is something everyone should experience at some time. We were lucky enough to visit the beautiful city of Budapest a few years ago and had a wonderful time there.
While there, we visited some wonderful restaurants like Getto Gulyas and Menza where we ate the most delicious food. We shall definitely return there at some point, even if only for the food!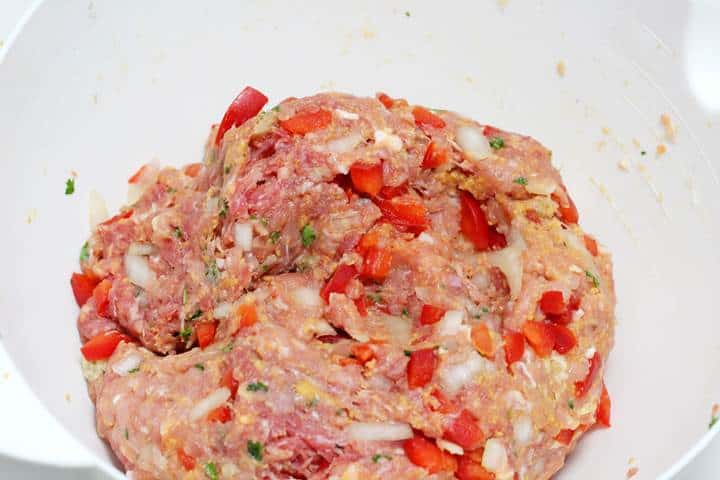 In this authentic Hungarian meatballs recipe, the choice of paprika is up to you – we like to use quite a hot paprika to give the creamy goulash type sauce a bit of a kick.
But you can also just use a sweet Hungarian paprika or a smoked paprika. If you cannot get a real Hungarian paprika then use whatever alternative you can get your hands on.
Obviously, if you want it a bit spicy you should use some hot paprika.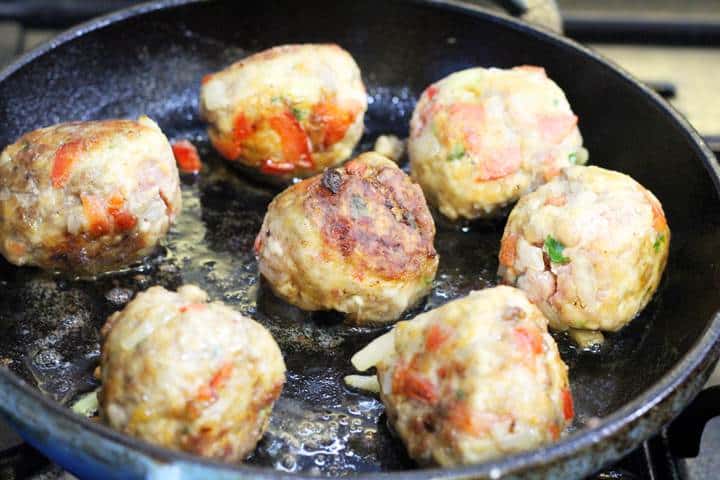 Types of Meatballs
There are lots of different types of meatballs. But I think recipes using meatballs are best when they have a mix of pork and beef in the meatballs.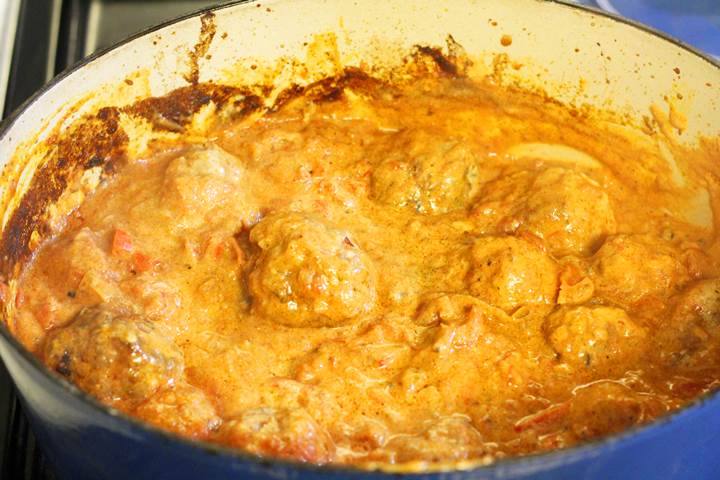 Pork and beef meatballs in this creamy meatball sauce make the perfect combination and just taste better. This recipe for meatballs is in fact really easy and satisfying to cook.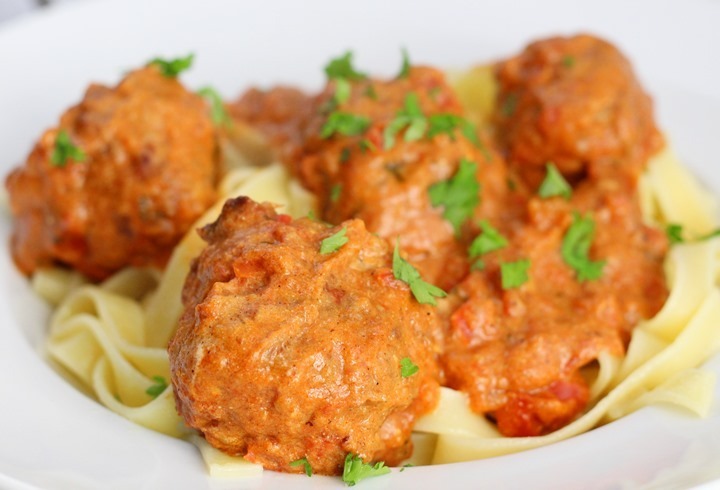 Frozen meatballs
If you have some meatballs leftover we put them in the freezer and the frozen meatballs then just need to be re-heated in the microwave.
This beef and pork meatball recipe does freeze well, and as there are just three of us we always have some leftover.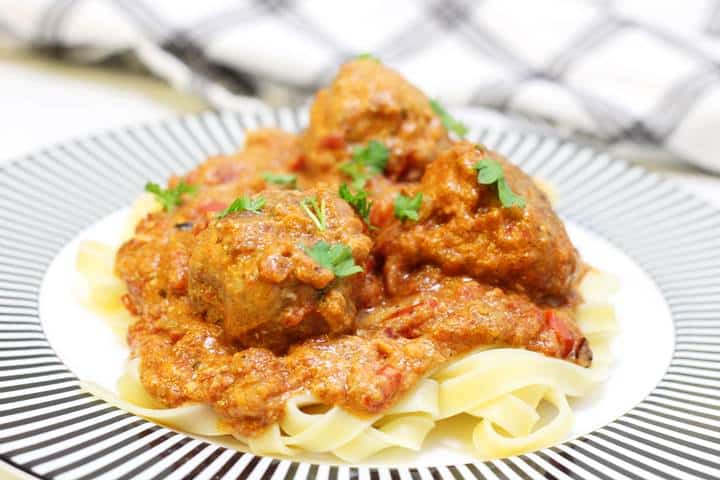 For those of you that like cheese with your meatballs we added an option of grating some Parmigiano Reggiano or Parmesan on the top when you serve up.
But it is still not quite a meatball parmigiana or meatball parmesan as you know it in the US.
But we were kindly given some Parmigiano Reggiano by the consortium so we thought we would use it in this recipe, and it worked!
I hope you enjoy making this delicious recipe. It is worth the effort, believe me.
If you do make it then please let me know how you get on in the comments section below!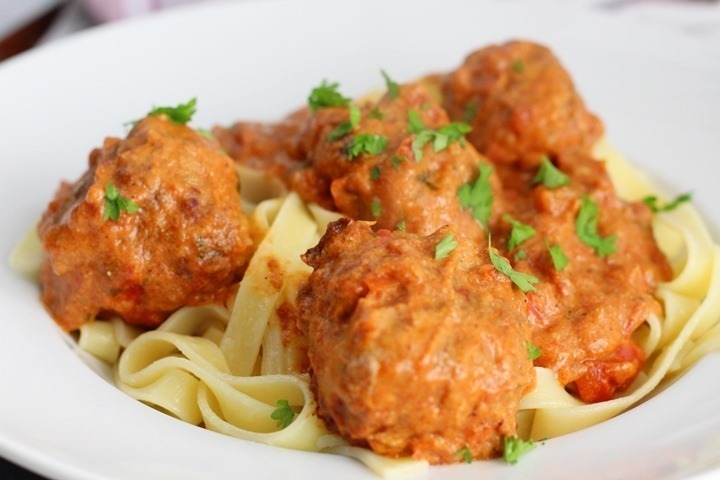 How to make Hungarian Meatballs