Gluten Free Macaroons
This chewy coconut macaroons recipe gives you some delicious sweet gluten-free coconut macaroons. These are great sweet nibbles for the game or just as a snack. These are fantastic if you love coconut.
They are quite filling, so be warned, if you eat them before your dinner you may lose your appetite! Keep them for dessert instead!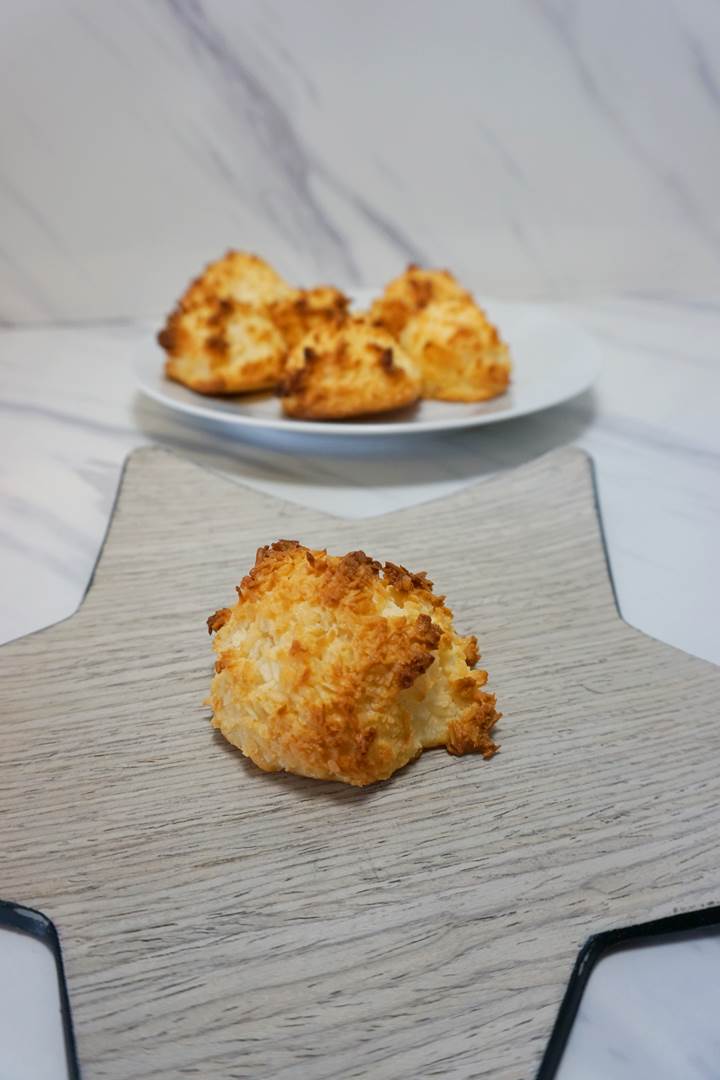 In another post about my almond macaroon recipe, I write a bit about the wonderful St.Agnes bakery in Cornwall. This was where my lovely Dad used to pick up the wonderful macaroons for our packed lunch on the beach at Chapel Porth. This was rather a long time ago though 😊. I am sure things have changed by now.
Their macaroon recipe was so wonderful and to this day I am not sure whether they were just almond macaroons or whether they also included coconut. I must go back!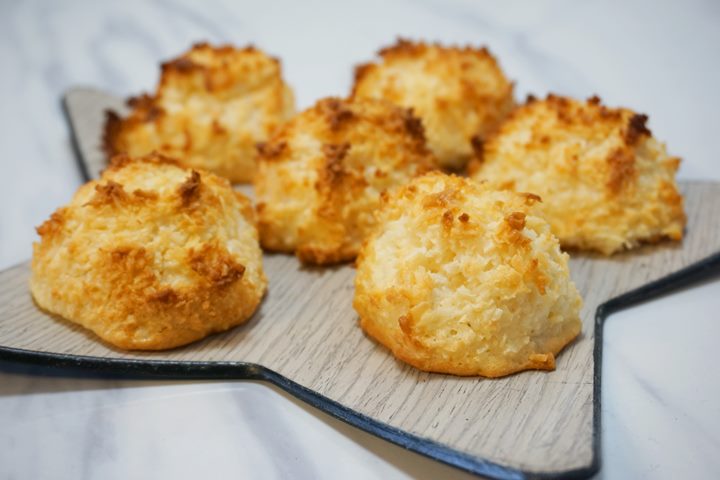 In any case, I have not been able to copy them, so instead have two different macaroon recipes, one coconut one and one almond one.
I shall have to return to St. Agnes one day to try them again and see if I can work out their secret recipe.
How to store chewy coconut macaroons
These macaroons can be best stored in an air-tight container to keep them moist the longest.
We tend to use Tupperware boxes as they are just what we have in the cupboard and are always properly airtight. But Rubbermaid or something similar is also fine of course.
Something like this should do the trick:
Rubbermaid Food Storage Container/Red
Our Tupperware boxes just seem to last forever (these coconut cookies won't though!!). They also have a lifetime guarantee!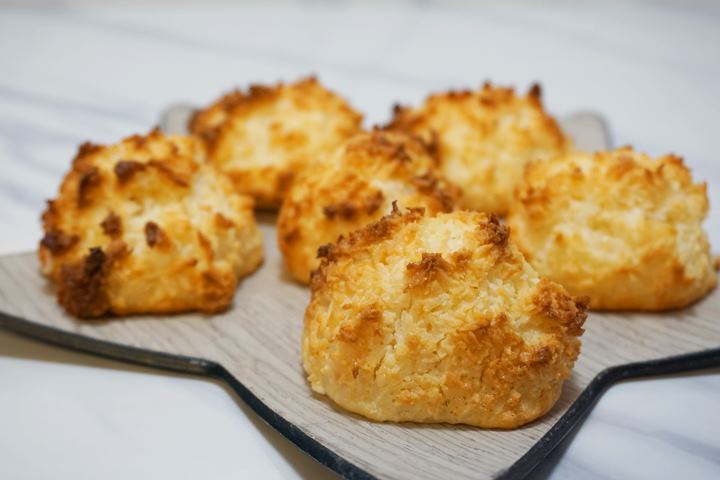 The coconut does not need to be sweetened for this recipe as the condensed milk will provide sufficient sweetness.
As with our old fashioned fudge recipe we all fight to lick the last bits out of the can of condensed milk in this household!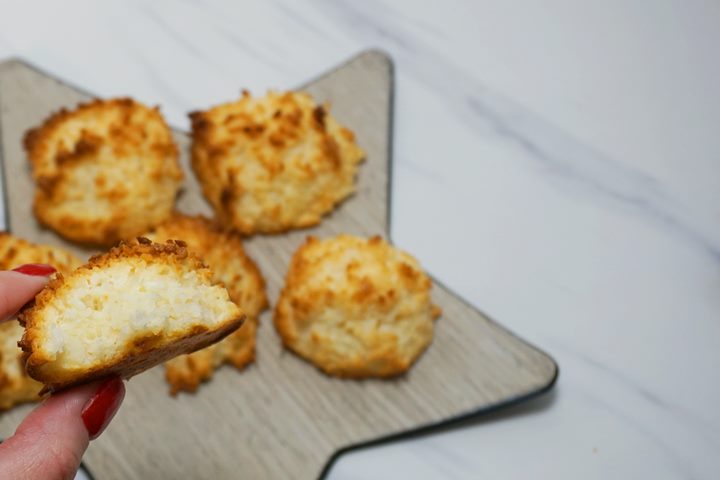 I hope you enjoy these confectionery delights and look forward to hearing your comments in the comments section below.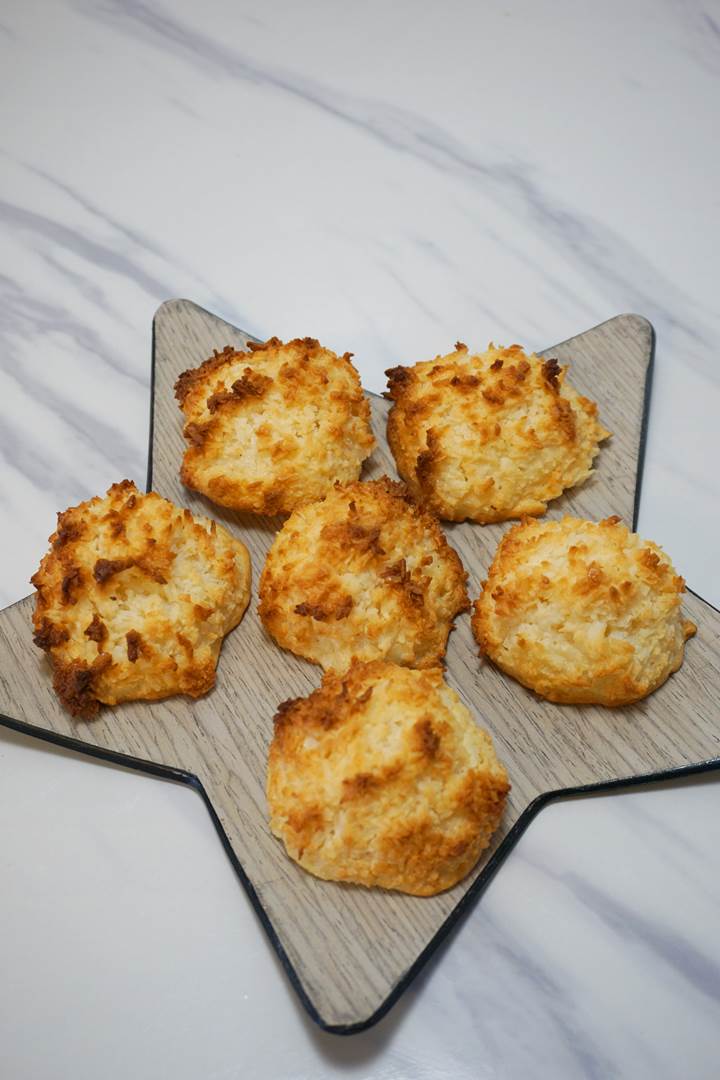 How to make chewy coconut macaroons