Tuna Fish Cake Recipe
This is a great tuna fish cake recipe for using up any leftover mashed potato you may have from a previous meal. It transforms the mash into tasty tuna cakes that can be as big or as small as you like.
You can prepare them beforehand and keep them in the fridge until you want to cook them.
We quite often have mash leftover from meals. The reason is that, with Brazilians in the family, we would rather have too much food than to run out. Running out of food when you have guests is rather rude in Brazilian culture (according to my wife!).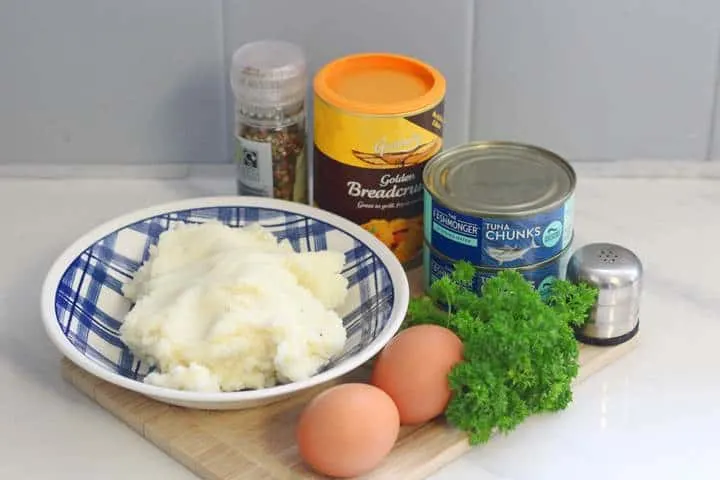 We always have the ingredients for this available in the pantry so this is something we can make without having to go shopping.
It is a good one for a lunch or dinner snack when you may not want a full meal but you have to use up the leftovers. Make sure you use sustainable tuna when you make this meal.
How to make tuna patties
The recipe below describes the process. But the trick is getting the right amount of breadcrumbs and egg in the mix so that the tuna fish patties do not fall apart in the pan.
They should look a bit like the picture below when they go into the pan.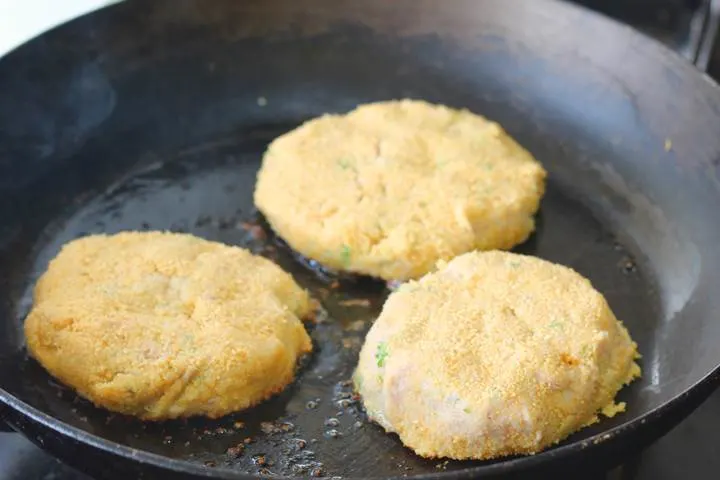 We always use canned tuna as this is always in the cupboard. But you can go upmarket and use salmon, or cod or other types of white fish if you like.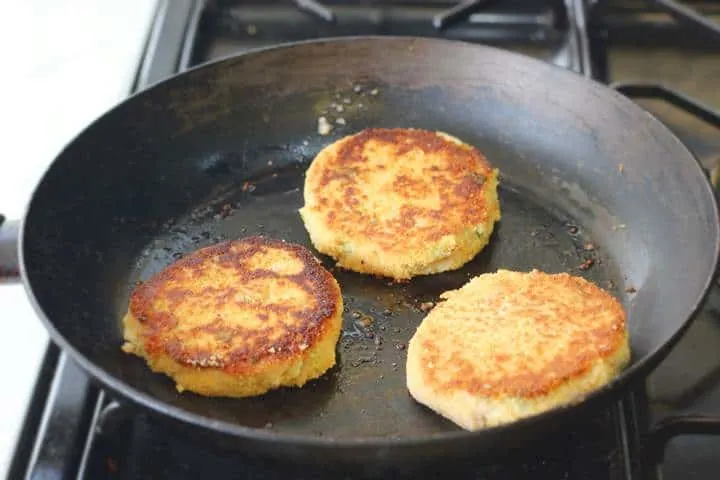 We like tuna because it is so easy and readily available without having to defrost anything. This meal can be on the table in 15 minutes.
I hope you get the chance to try our canned tuna patties recipe. Perhaps you would prefer to make codfish cakes? Or Salmon fish cakes. Just follow the tuna fishcake recipe using cod or salmon instead of tuna.
They will obviously taste different, but they will be just as good!
In any case, please let us know how you get on and any improvement recommendations you may have by dropping a comment below.
How to make fish cakes with tuna