Beer battered Fish and Chips Recipe
Probably THE most famous food in England and recognised as the national dish, is Fish & Chips. (Though Indian curries may have overtaken this in recent years!).
Beer battered fish and chips are one of the variations.
Traditionally, fish was served up on Fridays for religious reasons, and everywhere along the coast, you would be able to get your hands on some fresh fish.
Old newspaper?!
Still today, the best fish and chips shops tend to be located close to the sea. There is nothing better than some freshly fried haddock in a crisp batter accompanied with chips wrapped in an old newspaper.
Well, this is what it was like in the old days. I remember the black fingers!
These days the use of actual newspaper has been eliminated for hygiene regulations, but often the meal will still be served up in some sort of paper, or even a cardboard box, which helps absorb any excess oil.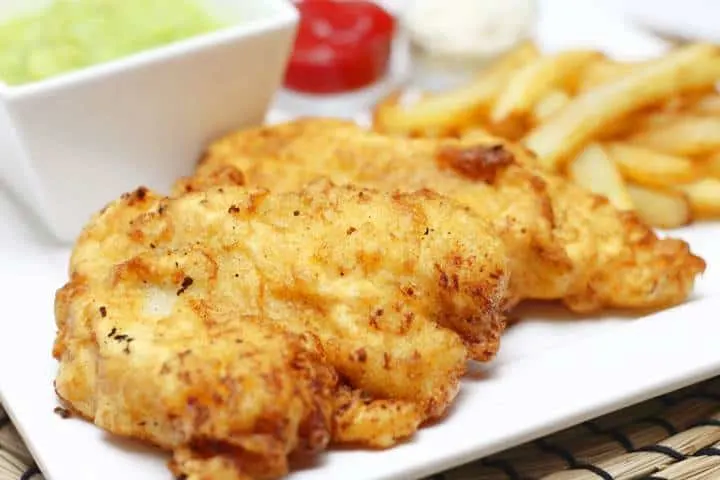 Healthy?
Let me be clear, although the fish may be fresh, beer-battered fish and chips is NOT the healthiest of meals. Anything deep-fried contains oil and plenty of calories, and you never really know what type of oil is used (unless you make it yourself).
Some of the tastier chips will be deep fried in beef dripping, for example, which, though it tastes fantastic, is in its natural state a saturated fat.
Still, sometimes some of the tastiest meals are often not the healthiest. But hey, you can't have everything!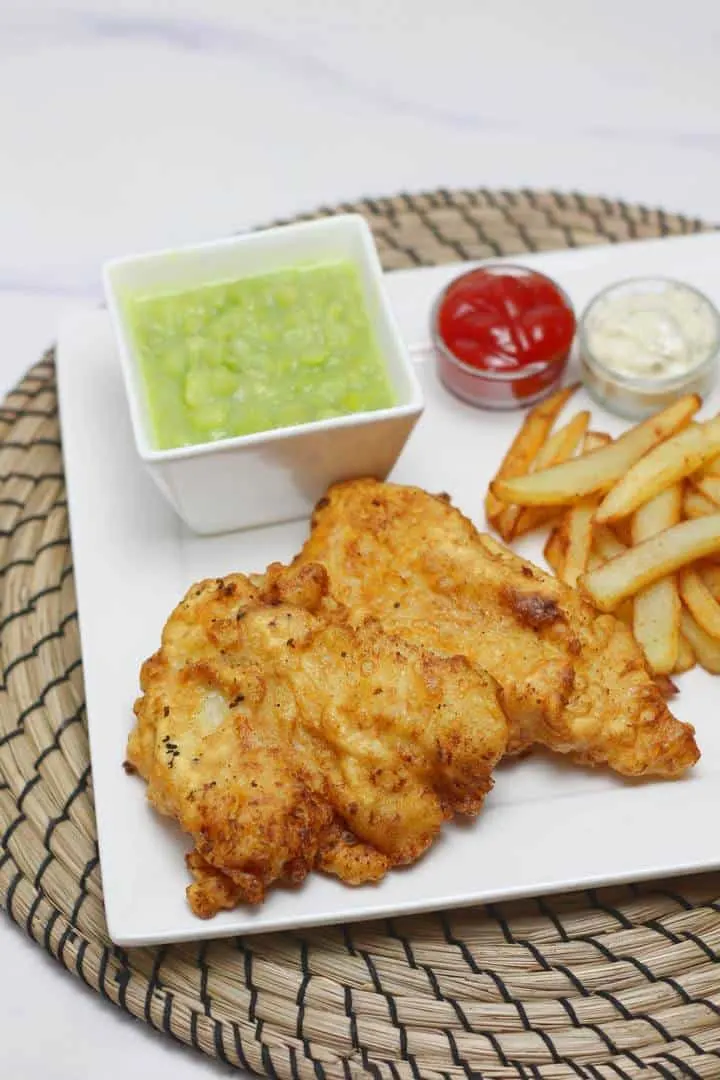 But really you cannot beat a good crispy fried batter and fresh fish! This is a fish batter recipe for deep frying, that you will want to try and perfect.

Fish and chips
When you travel or live abroad as I have much of my life, one of the things I like to do when I travel back to the British Isles, is pay a visit to the best fish and chips shops.
There are many restaurants that I would recommend and several I wouldn't. There is nothing worse than frozen fish that has been deep-fried at too low a temperature! So make sure you get good fresh fish and heat your oil!
If you happen to be visiting Killarney in co. Kerry in Ireland, you cannot fail to visit Quinlan's. We visited recently and their fish and chips is absolutely divine. See here: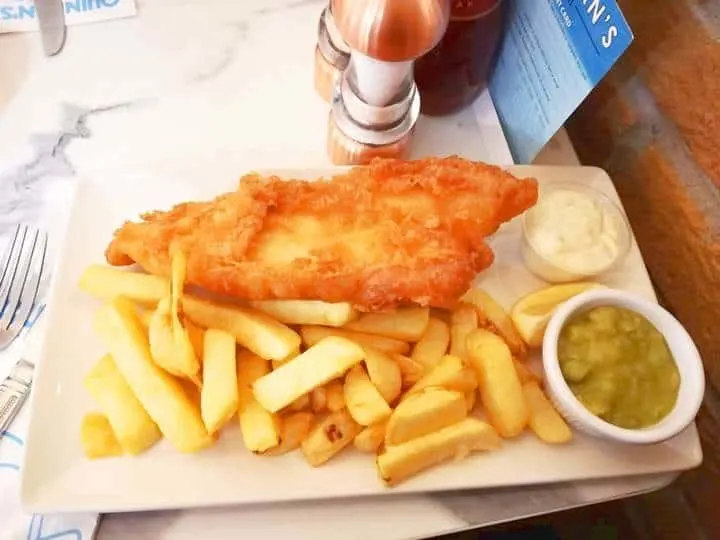 Fresh fish and lovely crispy batter. The scampi there are also outstanding.
The trick to getting it right is a good fish fry batter and the right temperature in the pan. Beer battered fish has the advantage that it contains bubbles that makes the batter lighter and hence crispier.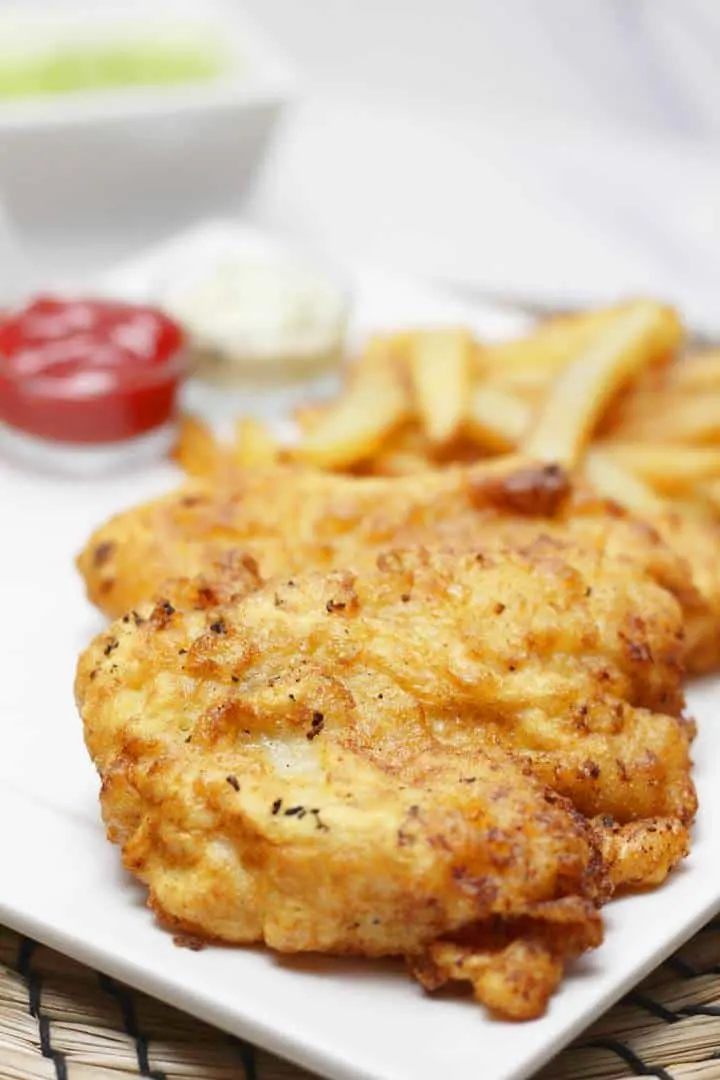 Good luck trying this one. It may take some perfecting, but you will get there in the end!
How to make batter for fish
Serve up with: