Crab Melt Recipe
This easy and quick crab melt recipe can be used to make appetizers or a starter, or even just a snack, depending on the size of the pieces of bread you use as a base.
There is nothing better than the taste of fresh crab. It must be one of the best kinds of seafood.
I have used some toasted brioche buns in these pictures, and really just one of these was enough to fill me up at lunchtime!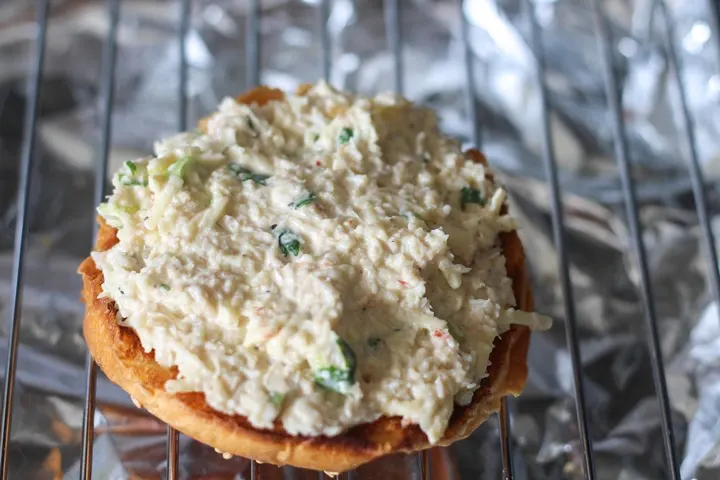 How to cook crab melt
There are several different ways to make a crab melt. This method uses a grill (or a broiler as you call it in the States) to heat and cook the food.
This is an open-faced crab melt recipe.
But you can also imagine toasting some bread in a pan with some butter, adding your crab melt mix to the top and then adding another slice of bread and flipping it, to create a crab melt sandwich or roll. You could also put it in your toastie maker for a crab melt toastie!
It is up to you and you should try what you fancy the most.
Best crab to use in crab melt
Most summers in the past we used to go to Cornwall, in the West Coast of England, on holiday. Down in Newlyn, they have the most fantastic shellfish shop called W.Harvey and sons which we would visit every year to buy the most delicious and fresh crabmeat for our lunchtime sandwiches and crab melts.
The meat would have been caught that morning and immediately processed and was so delicious and fresh. They also sell the most fantastic anchovies which we loved as a delicious appetizer with our early evening aperitifs.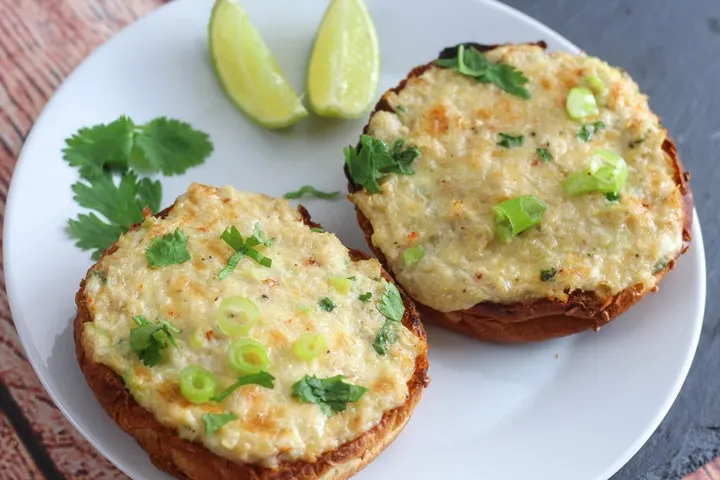 The crab meat they sell there is from the Brown Crab (cancer pagurus), which is what I used in these crab melts. The only exception is that these crabs were caught in Ireland.
There is a big difference in the price of the white and brown meat from these crabs, the white meat tending to be a lot sweeter and much more expensive (I think) than the brown crab meat.
Here I used a mix of white and brown, but hey, use what you can afford!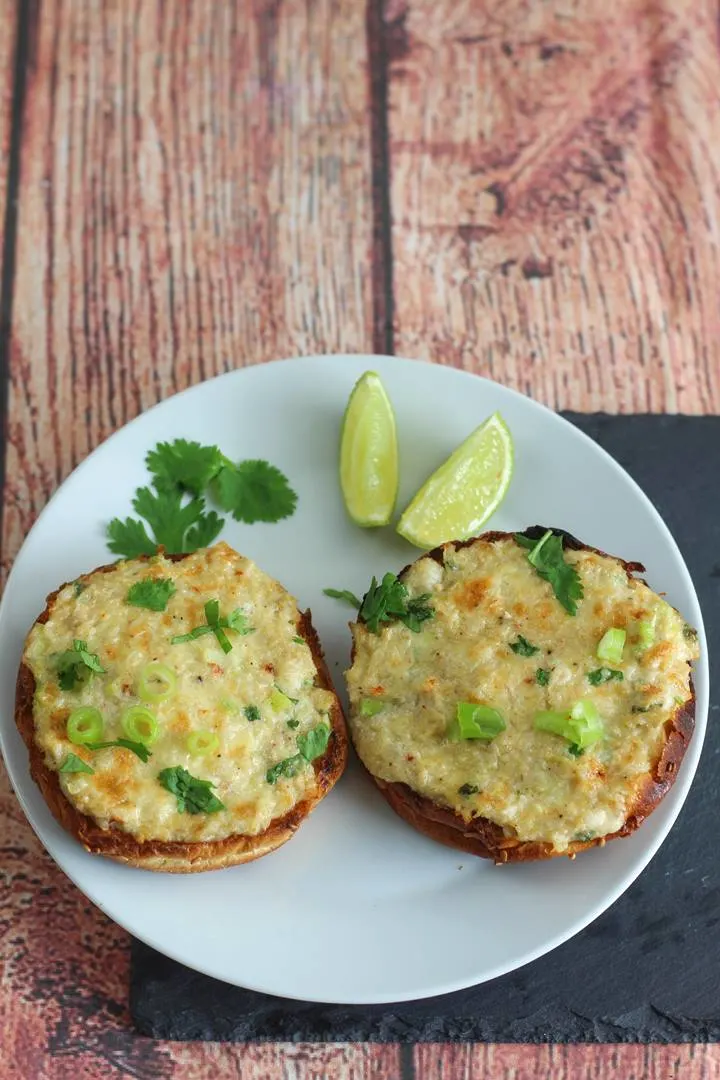 Where you are, you may get other types of crab. For example, in Cornwall they also catch a lot of spider crabs (maja squinado), but the market on the continent has always paid more than the people in the UK for these, so many of these get exported.
However, since Brexit there is more of a push to market spider crabs at home instead. This is a good thing. Because spider crab meat is also very sweet and delicious.
So use whatever crab meat you can get locally. Make sure that has been fished in a sustainable way, and that you can afford it. All these crabs have been pot caught.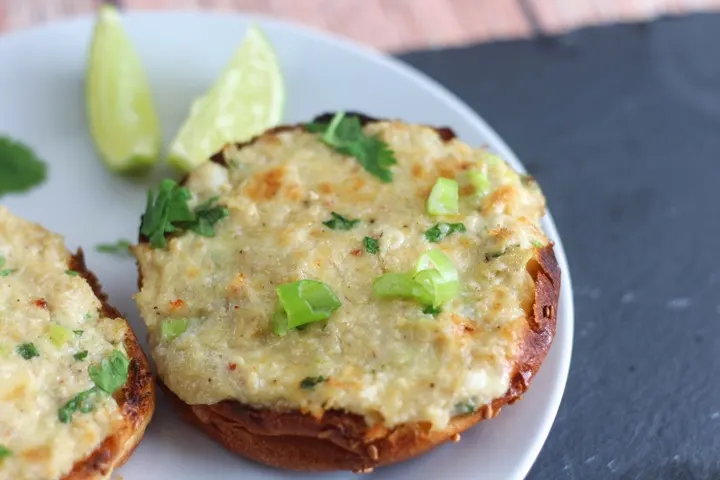 The best bread to use with crab melt?
It depends a little bit on what you are intending to make: a starter, an appetizer or a snack. Choose your bread appropriately.
In theory, you can use any type of bread to base this dish. Some baguette, English Muffin, sour bread, brioche, soft bap? Use whatever takes you fancy and that you can get your hands on. You could even serve it on some toasted Irish wheaten bread if you wish.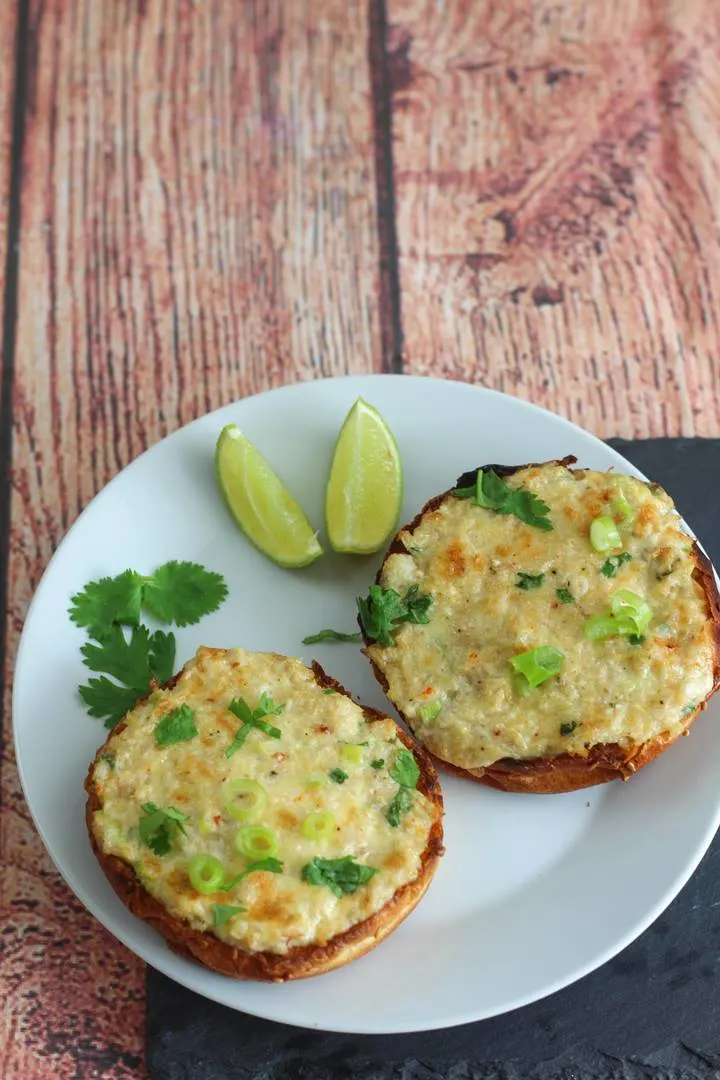 I hope you enjoy this recipe, and please let me know how you get on in the comments section below!
How to make crab melts