Mashed Potato Patties Recipe
This is a super simple, quick and tasty recipe which is perfect for using up any leftover mashed potato you may have. This recipe for mashed potato patties includes cheese and onion which makes these simple potato patties such a hit every time.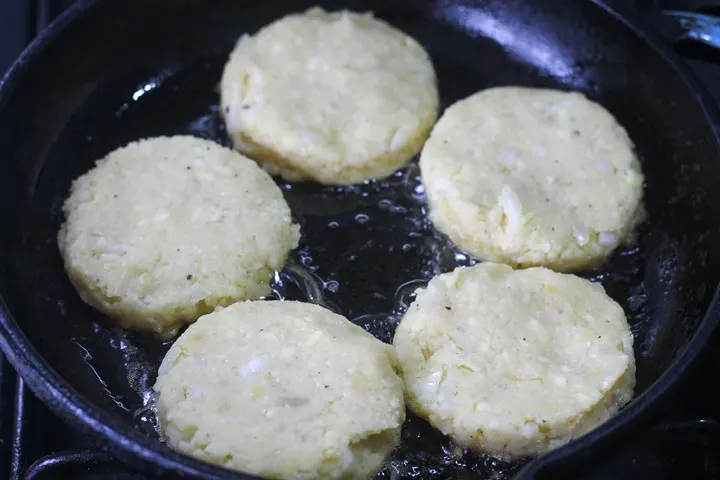 How to Use Up leftover mashed potatoes
We tend to eat mashed potato together with quite a few of the meals we eat at home as a family, whether it is bangers and mash, fish pie, cottage pie, baked ham and mash, to name but a few.
Quite often I will make some extra mashed potato as it is better to have too much than to have too little, especially if you are making it to top a pie with it 😃.
Also, it can sometimes be difficult to judge the quantity you need for some meals.
But really it is not a problem as there are plenty of things you can do with leftover mashed potatoes. This recipe is one of them.
Just store your leftover mashed potatoes in the fridge in an air-tight covered container until you want to use it. I have found that mash actually does seem to keep well for quite a long time in the fridge.
The patties in the photo below were made with mash that had been in the fridge for 4 days, and it was still absolutely fine. I believe that they say you can keep mash for 3-5 days in the fridge, as long as it is properly stored and bacteria cannot develop.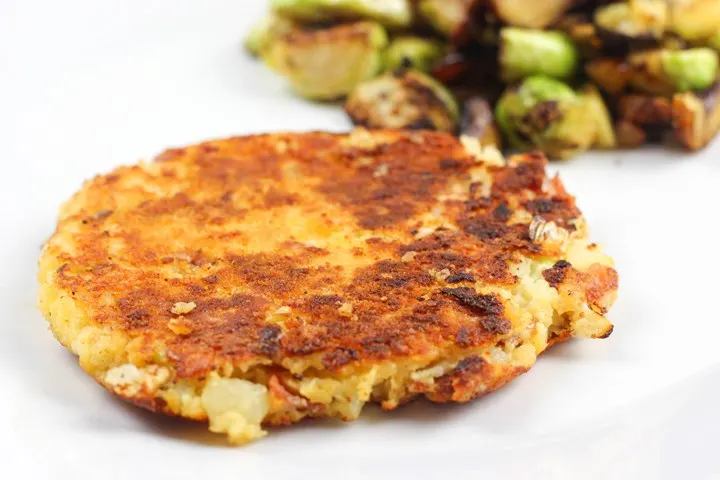 But you can also try making some bubble and squeak cakes or some tuna fish cakes, or even leftover patties. All of these recipes are easy to make and ready in no time.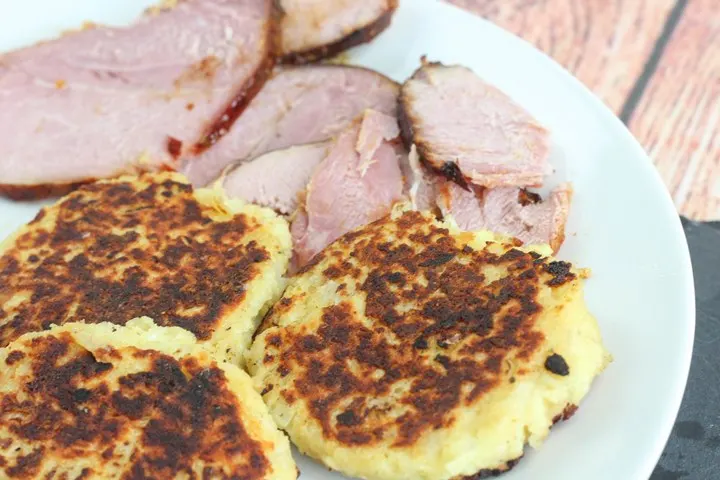 I particularly like this recipe for cheesy potato patties as cheese and onion really do go well together, especially with the taste of the fried potato.
What to serve with potato patties?
These potato cakes are especially good served with some cold ham, or as an alternative for hashed browns at breakfast with some sausages, bacon, baked beans and fried eggs. Delicious!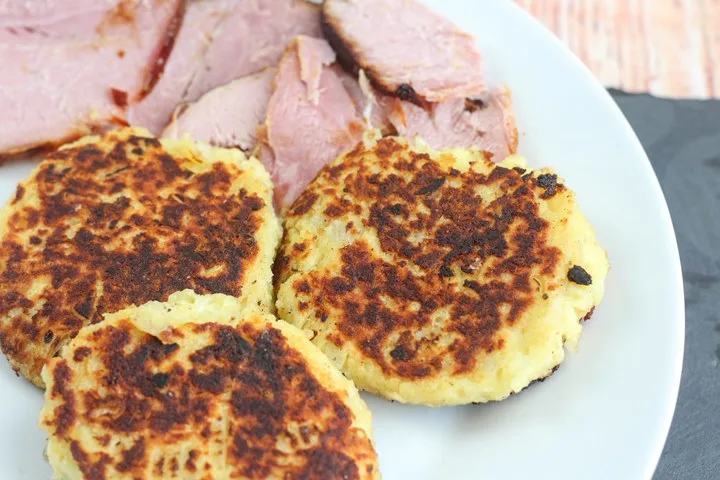 Or maybe serve up with some sauteed sprouts and chestnuts? Maybe you have some Christmas leftovers that need using up?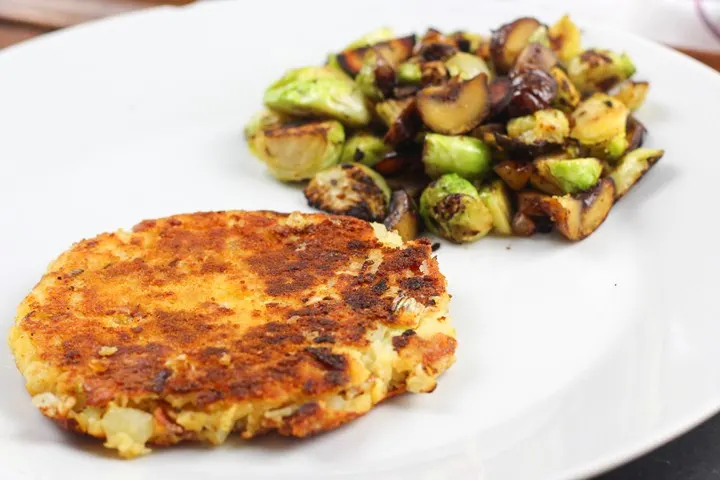 But really it is up to you. We actually enjoy them on their own with some ketchup or mayonnaise as a quick and easy warm snack.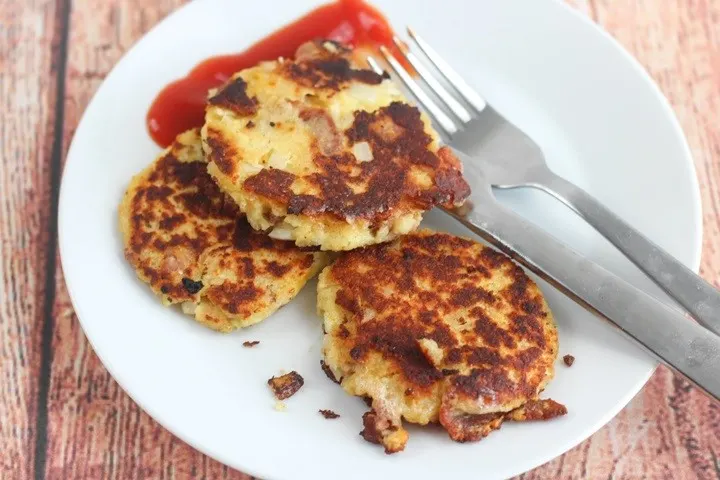 Adding some bacon is also a nice variation if you have any you need to use up:
Just fry the bacon separately first to make sure it is properly cooked. They are also good to eat cold.
You could even call these breakfast patties, as they have everything in them: potato, bacon, egg, onion and cheese!!
We hope you enjoy making these potato cakes and look forward to hearing how you get on!
How to make Potato Patties