Using up your mashed potatoes and sprouts leftovers
Bubble and squeak is originally a British meal or snack made with the leftovers of the Sunday roast dinner. This is not a traditional bubble and squeak recipe.
This variation is of bubble and squeak cakes with sprouts instead of cabbage.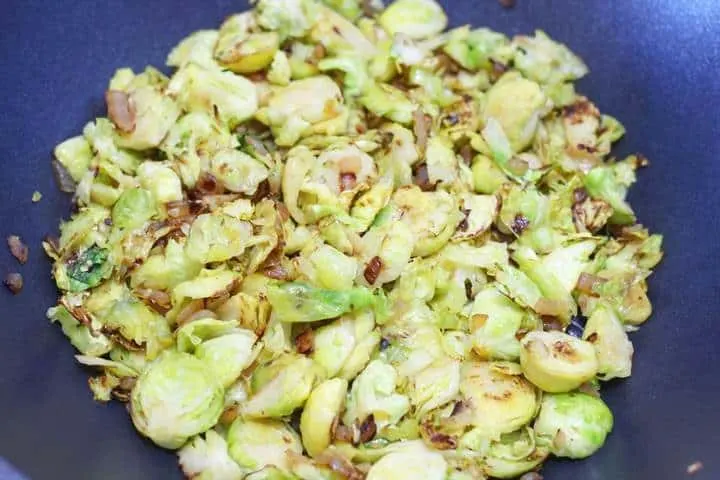 Normally bubble and squeak is made from boiled potatoes and cabbage which is fried together in a pan. Why is it called bubble & squeak? Because the cabbage makes some funny-sounding noises while it is being cooked.
This recipe is based on mashed potatoes and Brussels sprouts, with the sprouts replacing the cabbage. Because we do not often have cabbage with our Sunday lunch (no reason why) we never have any leftovers.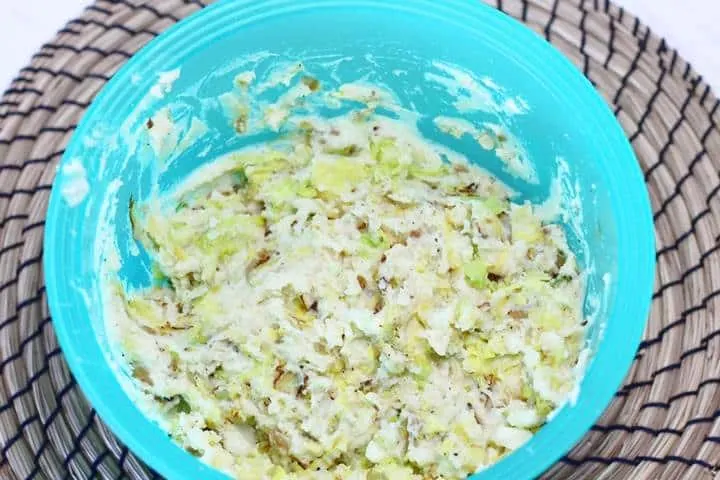 And though we hardly ever have sprouts left (because we all love them), we occasionally do, so this combination became more logical in our house. And a different alternative to using the leftovers in fried rice for example.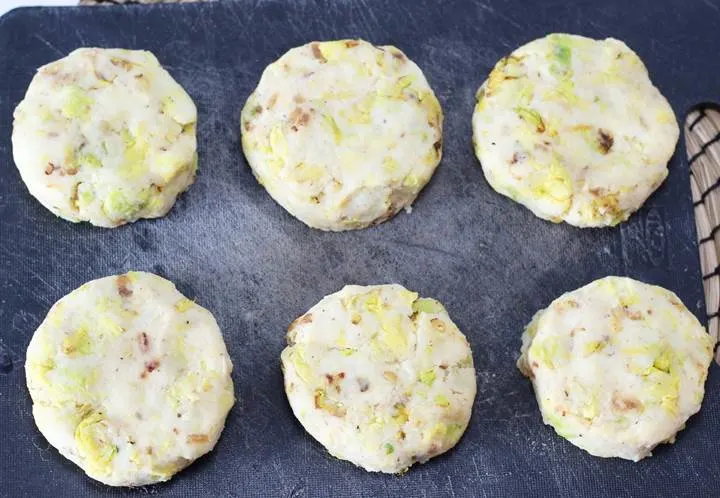 Quite often we have mashed potato leftover because it is sometimes difficult to judge how hungry everyone is around the table.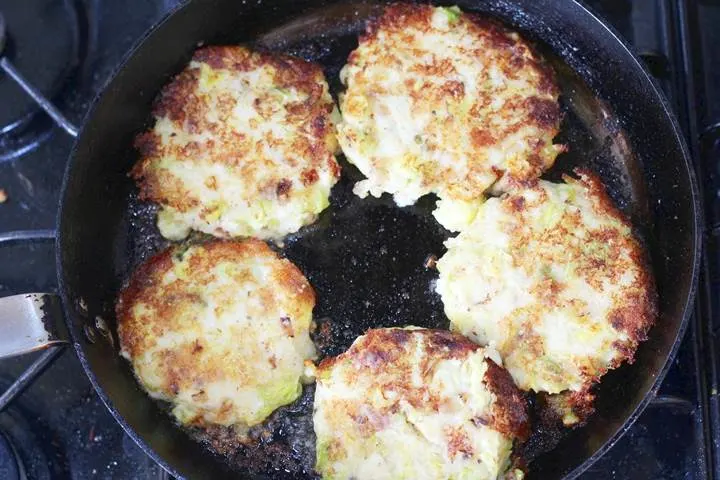 So we came up with this one. It is a pretty easy bubble n squeak recipe and tastes fabulous. This Wikipedia link will tell you a bit more about bubble and squeak.
You can eat this dish as a snack on its own or as a side dish to something else. The recipe below should make about 6 good sized bubble and squeak patties.
Because this recipe includes Brussel Sprouts it does have a slightly bitter taste of the sprouts. So make sure you serve up with a dish that will properly complement the bitterness.
I hope you get to try this recipe out. Let me know how you get on in the comments section below!
How to make bubble and squeak cakes
Some other ways of using up your leftovers: