Smoor Djawa
This blog post contains a recipe for smoor djawa. Smoor Djawa is a traditional and easy Indonesian meat stew from the Island of Java in Indonesia.
You can slow-cook this stew in an Instant pot (or Dutch oven).
This is a very easy recipe to prepare but takes a while to make as it requires some slow cooking, which can be sped up a little with the Instantpot.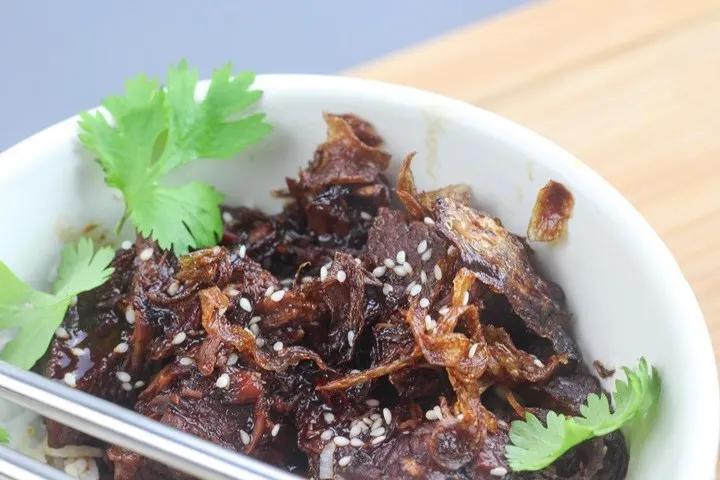 What is Smoor Djawa?
Smoor is really a Dutch word that means to braise or slow-cook food. In Indonesia the derived word is semur, which is what describes a meat stew, braised in a sweet soy sauce or 'ketjap manis'. Djawa is the Indonesian name for Java, where this meal originates, hence the combination Smoor Djawa.
It is important to use ketjap manis in this recipe, as opposed to normal soy sauce, as the ketjap is dark and thick and sweetened with molasses, which imparts a fantastic flavour to the meat. Normal soy sauce can be a bit too salty to use with this dish.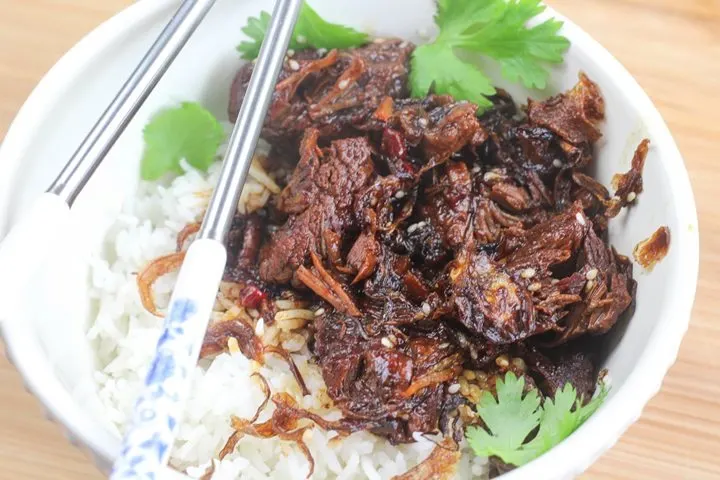 The wish to try cooking this recipe myself came from my gastronomic experiences in Indonesia in Jakarta and Bandung in the early 1990's.
But also from my visits to the Dapur Ibu for my regular lunches where a spoonful of this 'semoor', as they call it, would be added to my rendang together with my spicy noodles for the perfect lunch treat. Spicy, sweet and different.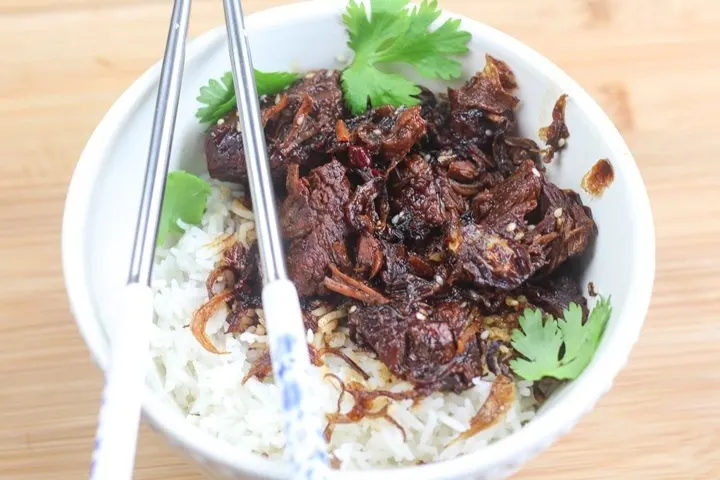 The Dutch were of course very present in their colony of Indonesia during the time of the Dutch East Indies. This food dates back to those times when spices like nutmeg and cinnamon were widely traded by the East India Company. Nutmeg is used in this recipe.
Meat to use for Smoor Djawa
As with my rendang daging recipe, I have used some nice lean 'chuck' steak to make this recipe. The advantage is that it is very good to slow cook and becomes super tender after it has been slow-cooked for a while.
If you are Dutch, chuck steak is like 'sucadelappen' (or blade steak), from the shoulder of the steer. Perfect for so-called indonesisch draadjesvlees or stoofvlees (Indonesian shredded meat or braised meat) – meaning it is so tender it is almost falling apart.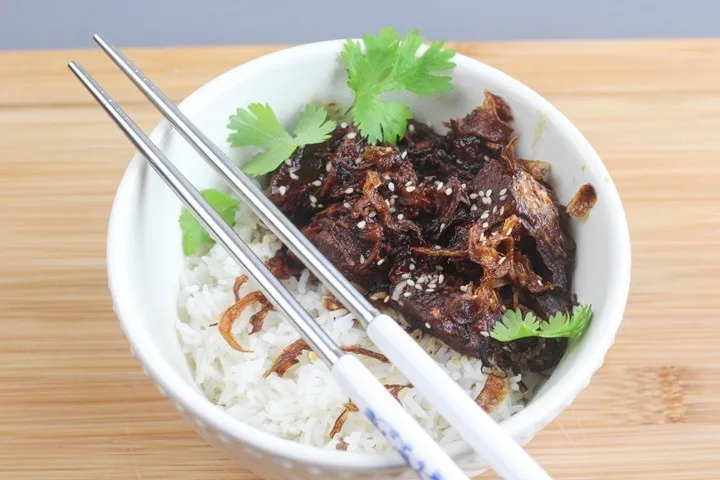 Really you can use any lean beef that is good for slow cooking in this recipe, but it is important to slow cook to allow the juices from the sauce to impregnate the meat.
I hope you enjoy making and trying this delicious Asian recipe and please let me know how you get on in the comments section below!
How to make Smoor Djawa