Gluten Free Crispy Onions Recipe
Crispy fried onions are a great way to liven up a meal, as a garnish, whether it is a hot dog or a burger, or some Asian curry. This very easy recipe will show you how to make gluten free crispy onions at home.
How to make crispy brown onions
Crispy onions are an ingredient where I have always used store bought until now, as I did not realise they were so easy and quick to make. But recently I needed some for another recipe I was making and did not have them in house so I decided to try and make them myself. Sooo easy!
In this recipe I use a brown onion, which will give you enough crispy onions for a couple of hot dogs or burgers, as a great alternative to using caramelized onions.
You can make these crispy onions in a single pan. Firstly you simply boil the shaved onion for about 4 minutes, and after sieving and drying you deep fry them in some vegetable oil until browned and crispy.
It is important to keep stirring them and keeping them apart while they are frying, so that they do not stick together. Use a slotted spoon or sieve to remove them from the boiling oil when they are finished.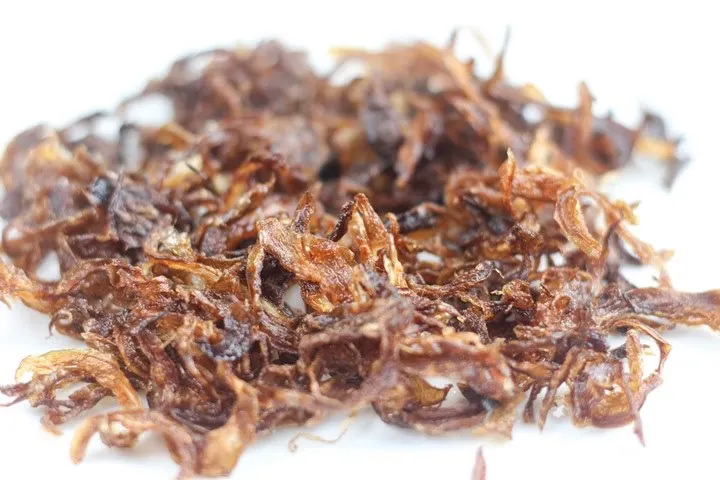 It really could not be easier. No flour or batter necessary. No hassle. Just be careful with the boiling oil, and make sure all of the water is removed properly before you add to the oil.
Air fryer gluten free crispy onions?
Having seen how easy this was I am now wondering how easy it will be to make crispy onions in the air fryer without having to deep fry them.
Perhaps we can make them fat free as well as gluten free? I think I will have a go at that next 😃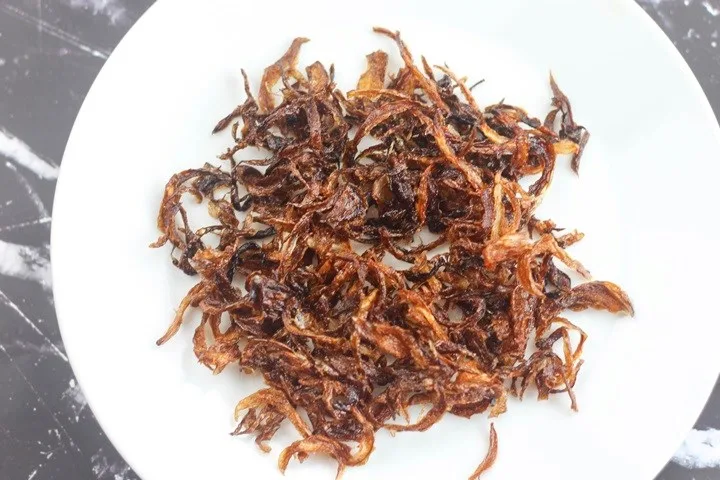 I hope you found this useful and use it on your own creations at home!
How to make crispy onions