Bakwan Jagung – Corn Fritters
Bakwan Jagung is Indonesian for corn fritters. This blogpost will give you a simple recipe for Indonesian corn fritters that you can make at home in no time.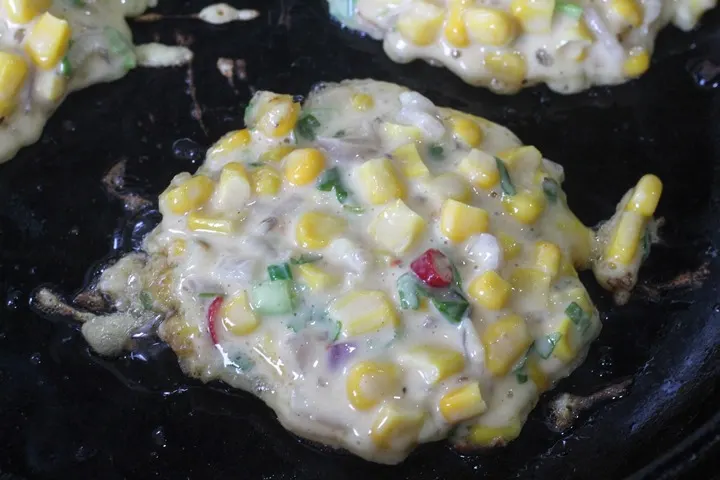 Many years ago I worked on an engineering project together with some companies in Indonesia to build trains for the city of Jakarta. During that period in the 1990's, I was lucky enough to visit Bandung on the Island of Java in Indonesia, as well as the island of Bali, for several weeks.
During these weeks I was introduced to these corn fritters, or Bakwan Jagung. This is a simple recipe for my take on bakwan jagung.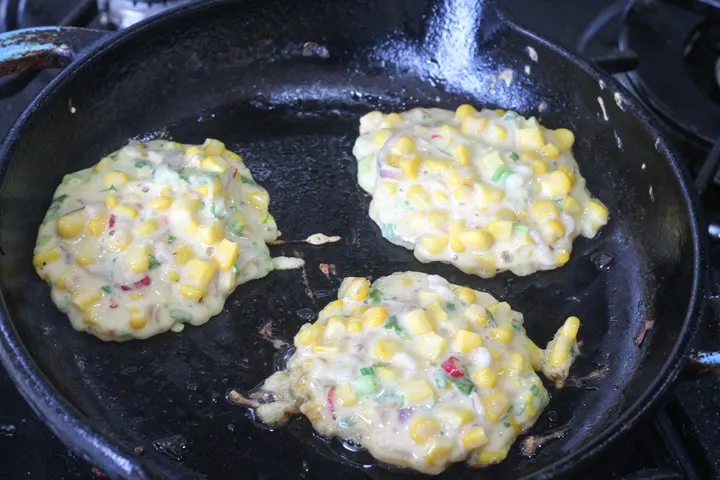 Indonesian Food
When I worked in the Netherlands I used to often visit Dapur Ibu, an Indonesian Toko in Ridderkerk, where I would often pick up a takeaway lunch as a treat.
This would consist of spicy noodles and often some meat like rendang daging, or smoor djawa. I would quite often choose a corn fritter (or bakwan jagung) for 'dessert', as the sweetness of the corn infuses this dish.
In the Netherlands, you will find Indonesian food in many places. Very often the Chinese restaurants will serve a combination of Chinese dishes together with Indonesian dishes.
This is because Indonesia was a former Dutch colony and they brought the food, and their versions of it, back to the Netherlands.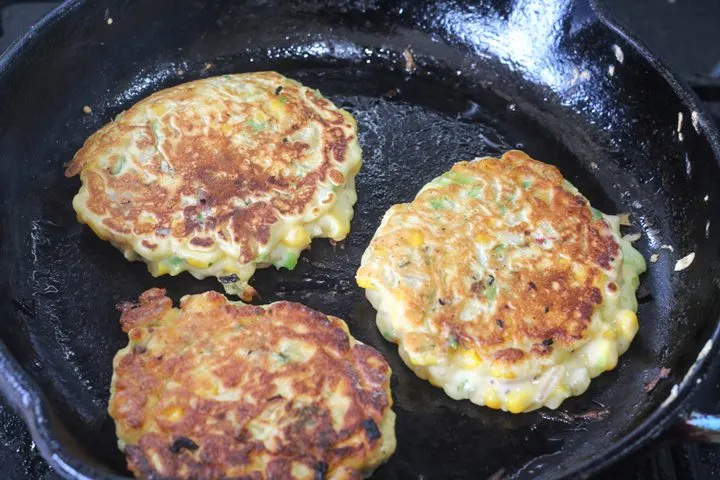 If you have never tried Indonesian food, it is to be recommended, and if you get the chance you should try a 'rijstafel' or 'rice table' if you are ever in the Netherlands. A rijstafel is a spread with many different types of Indonesian food where you try some of everything.
Bakwan Jagung in Indonesia
Bakwan Jagung, on the other hand, is more of a street food in Indonesia, and can be found in many local markets and food stalls.
Normally to prepare Bakwang Jagung, the filling is wrapped in a banana leaf. The wrapped cakes are then steamed for around 30 minutes until cooked through. The texture should be soft and slightly chewy.
Bakwang Jagung is served as a snack or appetizer and is enjoyed both hot or cold. The dish is known for its rich flavour and is a favourite among Indonesian food lovers. It is also a popular street food in Indonesia. In some places, they may even be deep-fried and traders will cook them up for you as you watch.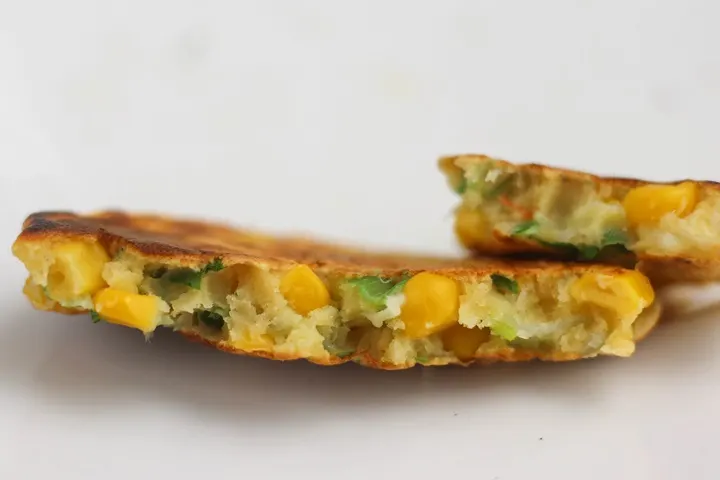 The filling of Bakwang Jagung varies but may include ingredients such as dried shrimp and mushrooms, with a seasoning of garlic, shallots, and various spices such as coriander, turmeric, and white pepper. Some variations may also include grated coconut or bean sprouts for added texture.
My recipe is a fairly simple vegetarian variation.
Corn Fritters
Corn fritters are a meal that is also eaten in other parts of the world, like the USA for example, which has been the world's largest producer of maize.
But I must say I have never tried a southern corn fritter, but I suppose they must be similar to this one (unless they contain cheese, of course!).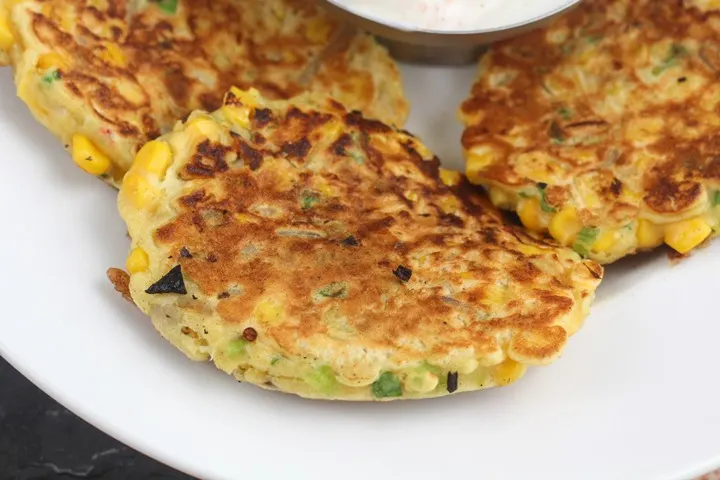 You can of course also use fresh corn instead of canned corn to make this, but obviously, you would have to cook the corn before adding it to the batter. I am sure it would taste even sweeter.
Anyhow, I suggest you try this recipe. If you do try it, please let me know how you get on in the comments section below!
How to make Bakwan Jagung