Beef Stroganoff
Beef Stroganoff, or Stroganov, as the name suggests, is originally a Russian dish. A traditional beef stroganoff recipe includes sour cream and sautéed strips of beef. There are many variations to this recipe, but I believe this one is a fairly classic beef stroganoff recipe.
I make beef stroganoff with cream instead of sour cream as it gives better flavour and consistency to the sauce.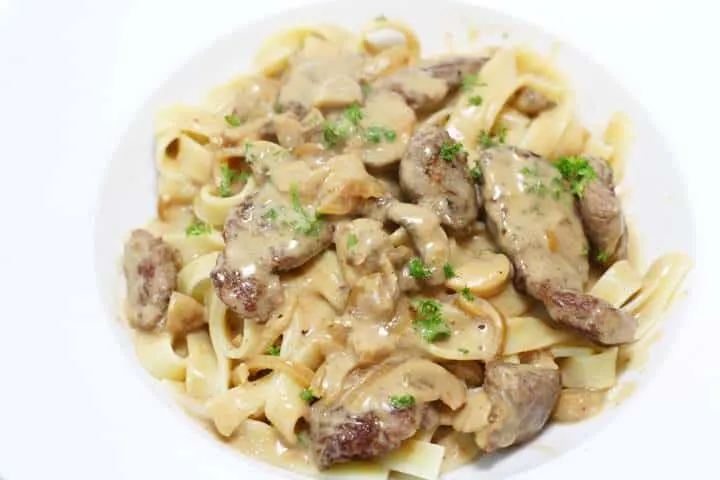 I have had too many experiences in the UK where the cook has used the wrong cut of meat or they have overcooked the meat. This dish is dreadful if you have chewy meat that is not tender.
Perhaps there is a crockpot beef stroganoff recipe around that could solve this problem? But because I do not have a crock pot I can't try that yet.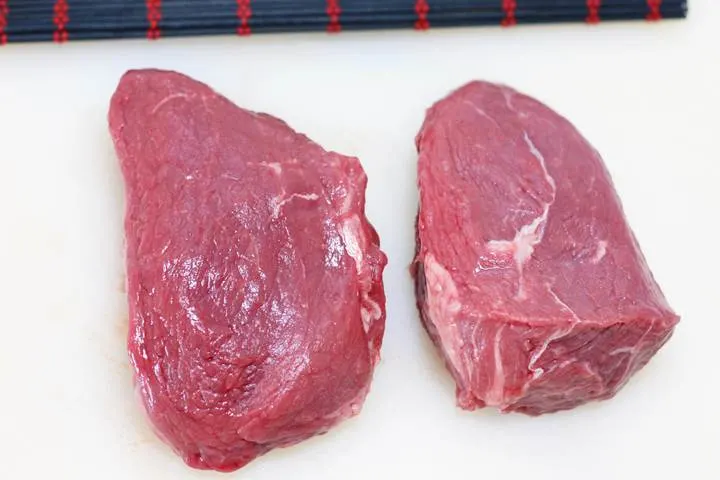 I have a different solution, which is to use perfect tender meat for beef stroganoff, and not overcook it.
In this recipe, I used some 30 day aged Black Angus sirloin from Aldi, which is really very good value meat.
It is tender and does not need to be tenderized much with the rolling pin. I think this is the best steak for beef stroganoff.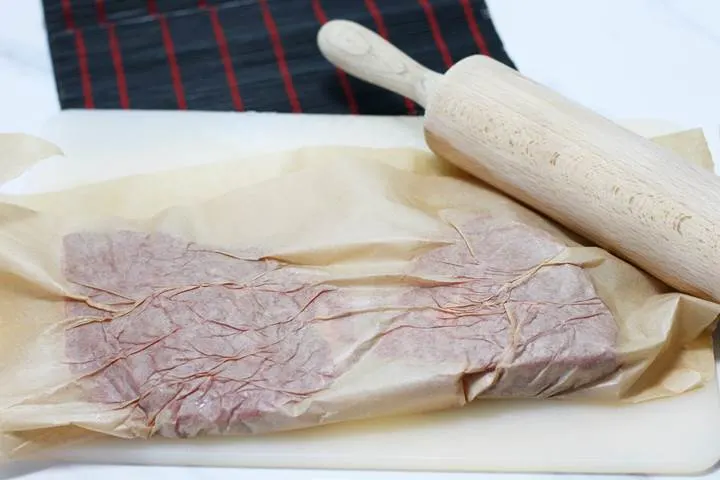 The trick is really to cook the meat at a high temperature very quickly, and re-heat in the sauce at the end.
Stroganoff
It is funny that the word 'stroganoff' is used in different places to mean different things. My Brazilian wife makes a 'Brazilian chicken stroganoff' which is chicken in a type of tomato sauce with olives and served up with rice.
It is something completely different to this dish, but then often dishes vary across the world (and I am pretty sure she is the only one that adds olives!)
I am sure they have a Brazilian beef stroganoff there as well – as they do love their beef in Brazil.
I also have an Instant Pot Chicken Stroganoff recipe on the site if you want to try something different.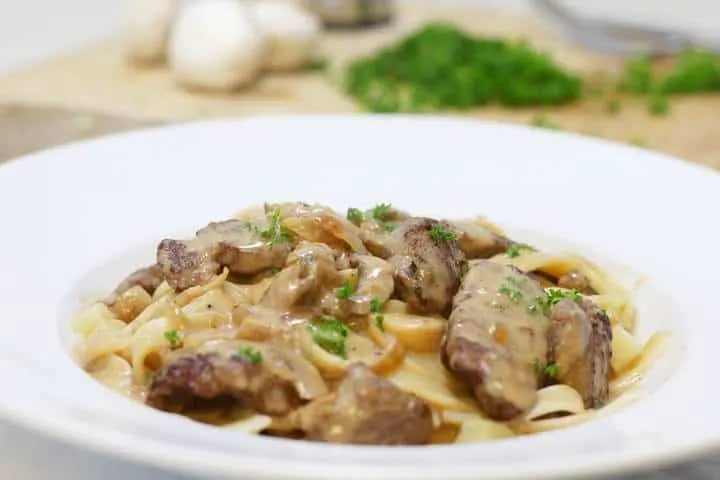 In some recipes for this dish in the UK, people use white wine in the preparation. For me, in this recipe, I think it is optional.
Although it is good to use alcohol in sauces, sometimes it is just as good not to (and then you can drink the wine!). Well, that is my theory, and I am sticking to it!
I hope you enjoy this beef stroganoff recipe. Let me know how you get on!
How to make the best Traditional Beef Stroganoff
If you enjoyed this recipe then please leave some feedback in the comments section below!
If you are a steak lover and liked this recipe, you may be interested in:
Or another stroganoff made in the Instant Pot?