Rack of lamb
This is a simple recipe for a rack of lamb with a Port sauce.
A tasty rack of lamb is one of my favourite lamb dishes. When I go to a restaurant, I will often order this meal, if it is on the menu.
I must admit in the past I was a bit of a Philistine and ordered the meat well done, as I love the taste of a well-done piece of lamb.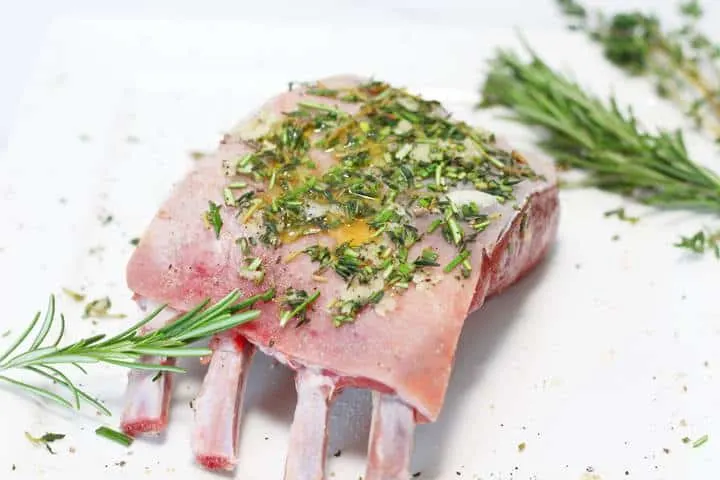 However, now I have learned how to enjoy a rare piece of lamb, which is really just delicious when lovely and tender like the one in these photos.
I cooked and ate this all myself and it really is easy to do. Really a lamb rack should be served up fairly rare. But it is good if the fat has been partly rendered and is crispy.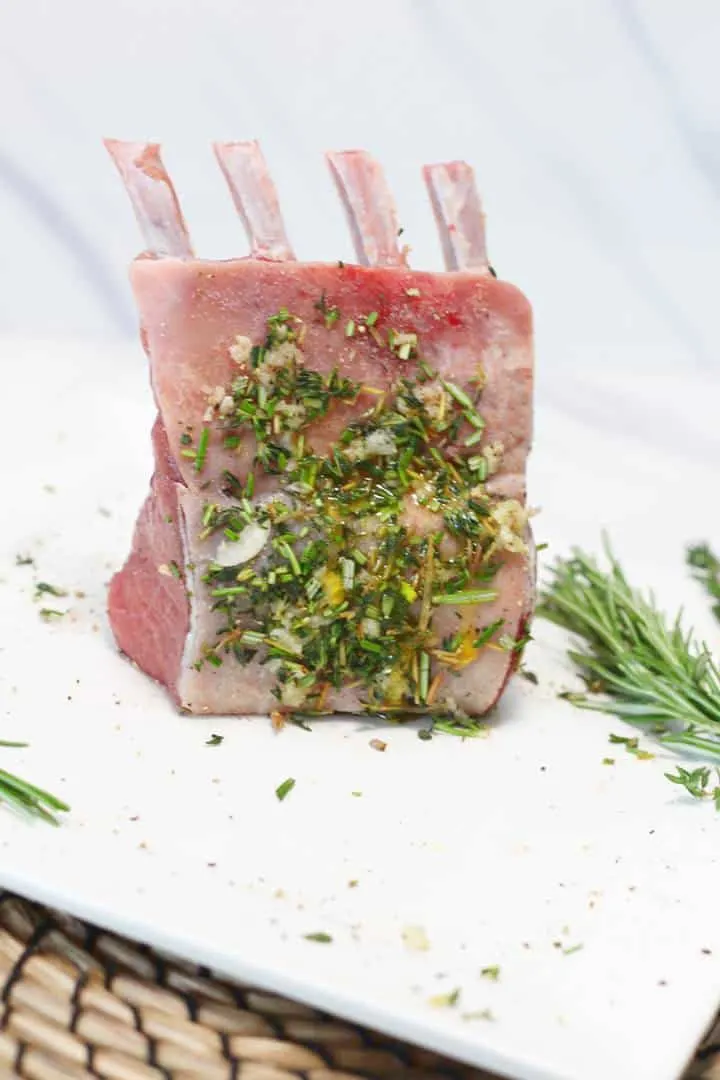 Lamb cuts
A rack of lamb originates from the ribs of the animal and is an extremely tender part. It is normally quite expensive, but I bought this lovely rack from Hickie's in Kilkee for 7 Euros, which I did not think was too bad.
It will cost you a bit more than that in a restaurant!
This link to James Whelan butchers shows some of the different cuts of lamb you can find.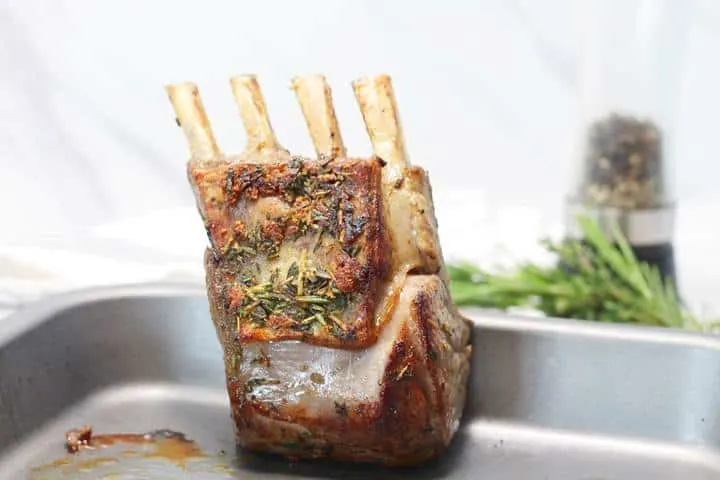 Serve it up with a reduced port wine sauce (the recipe is in the recipe card) and it is super yummy.
It is very easy to cook. The preparation is minimal and the result is a feast worthy of kings.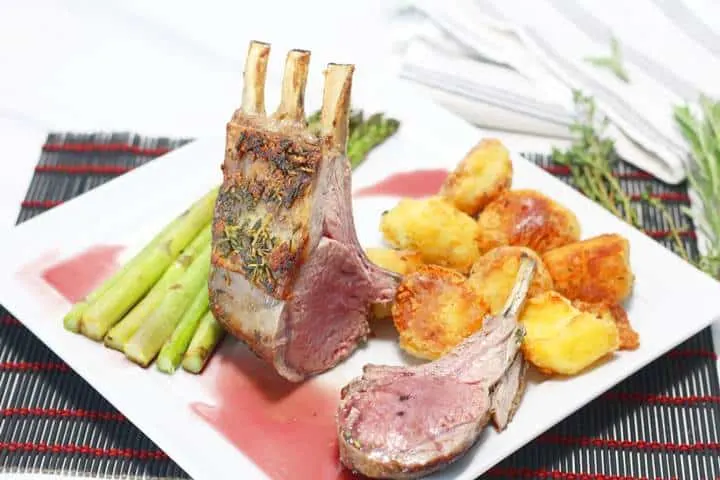 There are many ways to cook a rack of lamb, and some may be better than others. But this is my very easy way, which keeps it simple and brings out the delicious taste of the meat.
The recipe below only really fed me, but I suppose you could feed two with it if you are not as greedy as me 😃.
Slice between the bones to separate the cutlets from each other. You should give it a try.
I served the above with delicious roast potatoes and some oven-roasted asparagus.
If you do try this recipe, please let me know how you got on, in the comments section below!
How to cook a rack of lamb
If you like the look of this meal then maybe try these accompaniments :
Or these other roast dinners:
Or some other lamb recipes: