Lamb Teriyaki Teppanyaki
This lamb teriyaki recipe was inspired by something I ate recently at a Wagamama's restaurant in Gatwick airport. It is a simple lamb stir fry recipe with some egg noodles and some veggies.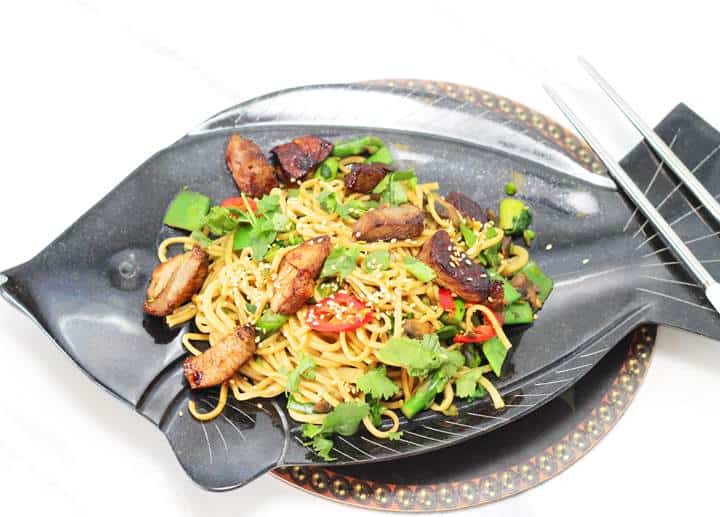 It was so good I tried to reproduce it at home in my wok and this was the result.
Pretty tasty, and also fairly spicy, although that all depends on the chilli you use.
This recipe had a bite. They had some lovely looking recipes on the menu there so I may be tempted to investigate buying their recent recipe book, as I do love noodle dishes.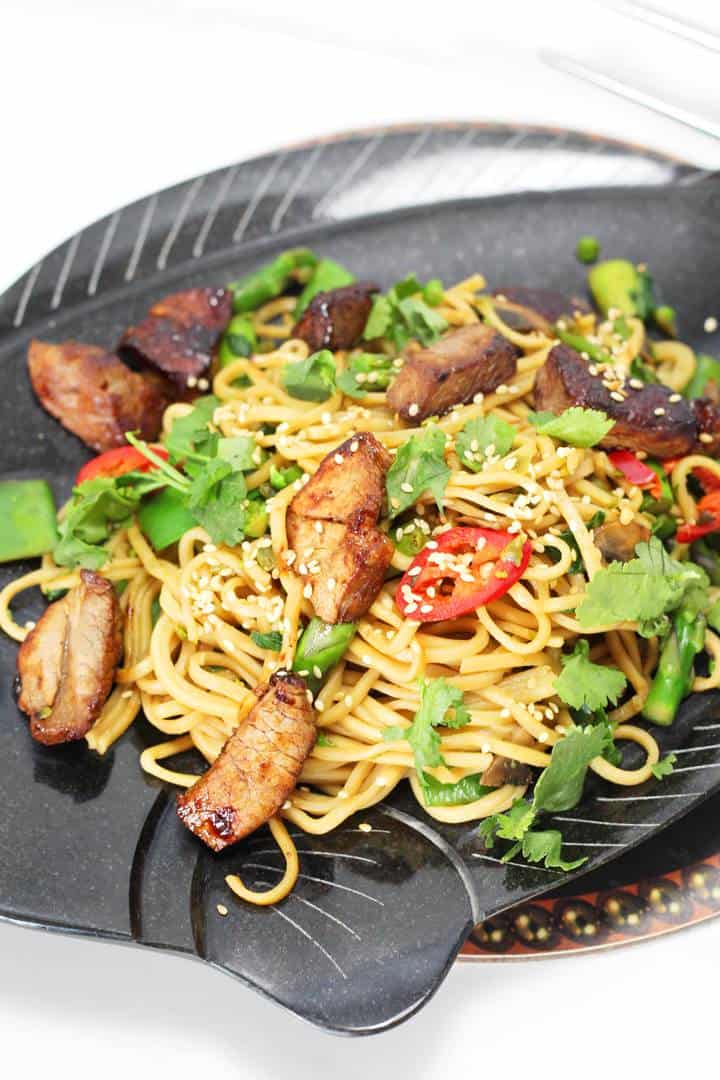 Japanese food
I think some Asian food is just fantastic and Japanese recipes I absolutely love. Many years ago I once spent two weeks in Tokyo on a business trip dealing with Toshiba corporation.
I was treated to some of the most incredible meals in some very expensive restaurants.
Kobe beef Shabu Shabu was one of my favourites, where an extremely expensive thinly cut Kobe beef is cooked at the table together with vegetables in a boiling broth.
The food is then dipped in different types of sesame sauce as I remember it. It is really exquisite.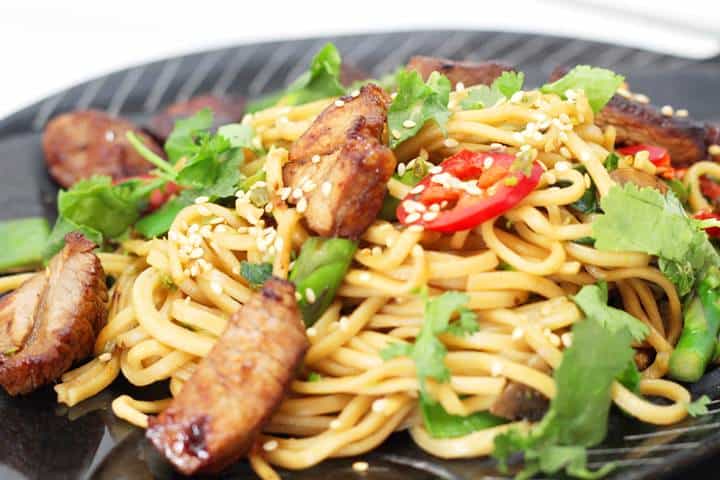 In fact, most of the food I tasted in Japan was fantastic, as I am sure all the rugby fans in Japan are noticed during the rugby world cup, which was ongoing as I wrote this.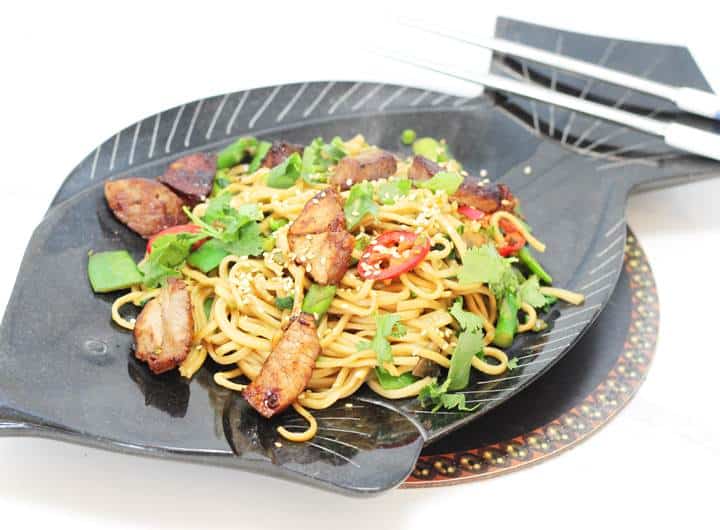 Teppanyaki
Funnily enough, I was introduced to teppanyaki in China. I was staying near Guangzhou and the best restaurant in the hotel was the Japanese restaurant which did fantastic teppanyaki meals.
Teppanyaki is Japanese cuisine that uses a hot metal plate to cook the food. I do not have one of these at home, but have used a wok instead to create a stir fry recipe instead.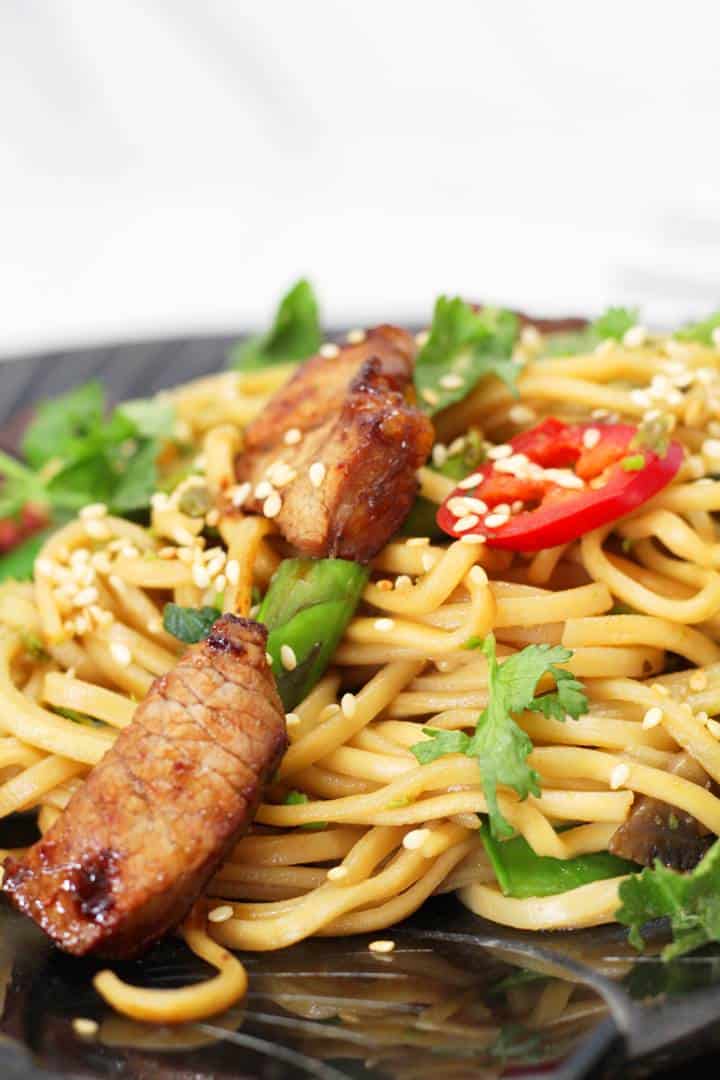 For this recipe, I have used some lamb leg steaks, but I imagine you could just as easily use some lamb chops or cutlets if you deboned them.
Alternatively, you could change the meat and make a teriyaki beef or a teriyaki chicken to suit your preference.
Because it is a teriyaki lamb stir fry it was fairly quick to make, but allow some time to marinate the meat properly.
The teriyaki marinade really tenderises the lamb and gives it a good taste. I hope you enjoy this as much as I did.
How to make teriyaki lamb stir fry noodles
You may also like to try: