Baked or Jacket Potatoes
The great thing about proper baked potatoes ? You can just throw them in the oven and just take them out when they are ready. Preparation is very quick and easy and they just taste fantastic. Fluffy and soft on the inside and with a hard crispy skin on the outside.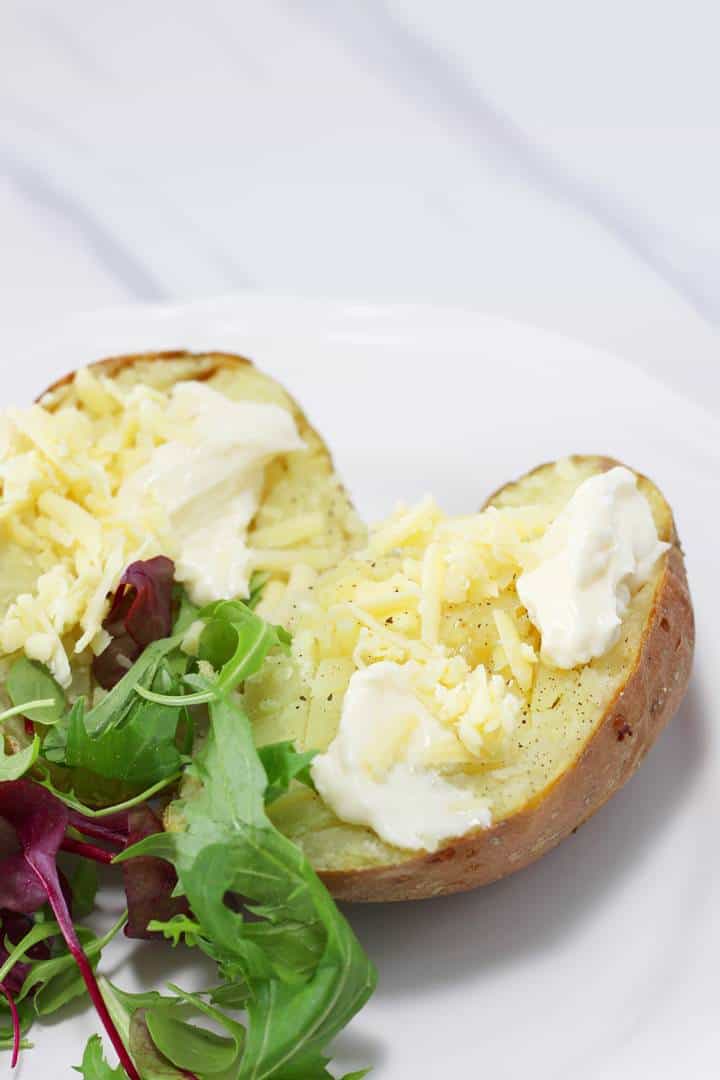 They can be eaten as a snack, an accompaniment or even as a main meal, with the right toppings. The cool thing is you can add whatever jacket potatoes fillings you like to customize your own potato. We love them with butter, cheddar and mayo, but really anything is possible. On Boxing day, the day after Xmas, we like to eat them with ham and mango chutney – delicious! Clothe them as you wish!
Baked, or jacket potatoes, are basically potatoes that have been cooked in the oven with very little pre-preparation. If you want some quick baked potatoes, they can also be cooked in the microwave. [Put on full power for about 10 minutes]. However this will not give you a crispy skin, and we like crispy skins.
Be aware that the skins are quite nutritious as they absorb nutrients from the soil. But they also absorb pesticides so make sure you get organically grown potatoes if you want to eat the skin.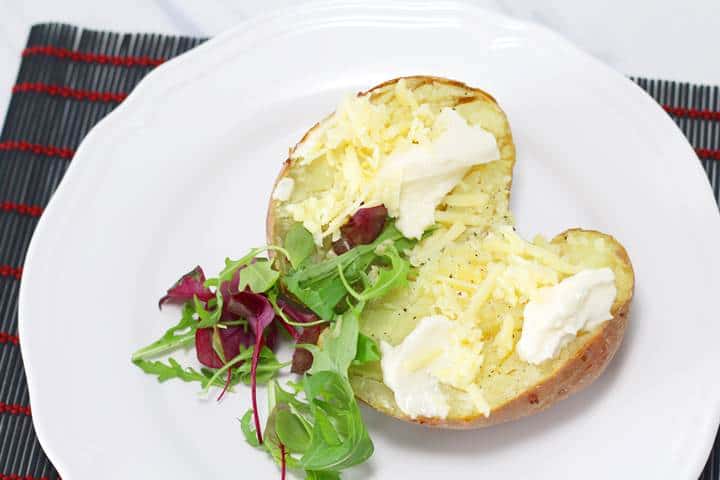 Best Baking Potato?
Some potatoes are better than others for baking in the oven. Recently I have discovered Irish Rooster which are fantastic for baking. They come quite large, which is good as you do not need to bake so many, and they produce a very crispy skin which we all love to eat here.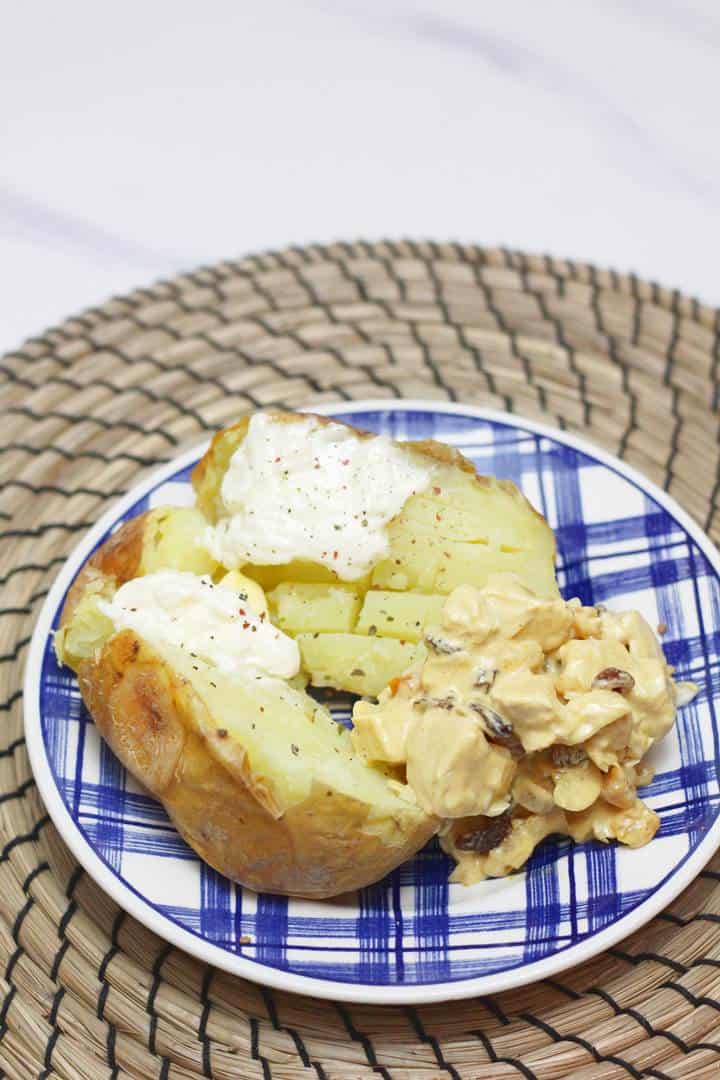 In this link to Gardener's World you can find a review of 10 potato varieties trying to find the best baking potato. Obviously, every country has its own varieties so you will have to experiment yourself to find the best where you live.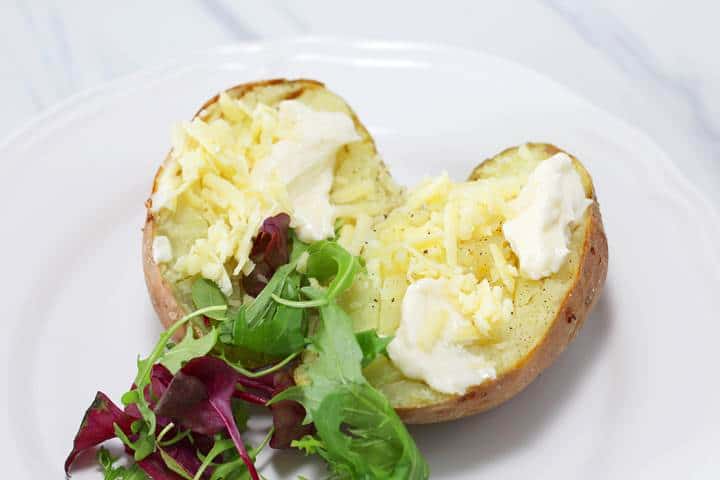 Obviously, in Ireland, where we live, the potato is an important part of the Island's history. The potato blight in the 1800's led to the Great Famine which caused an enormous amount of deaths and emigration from Ireland. Luckily now the population is not just dependant on potatoes, but back in those days, it was an essential part of survival.
It is good to see that despite these awful historical facts the potato has survived through the generations and is still a staple part of our diet in the west.
How to make a jacket potato
If you liked this recipe, you may wish to try some of these recipes: