Baked Asparagus
Oven-roasted asparagus is a great side dish to serve if you have other food you are preparing in the oven.
The preparation time is minimal and the result is excellent.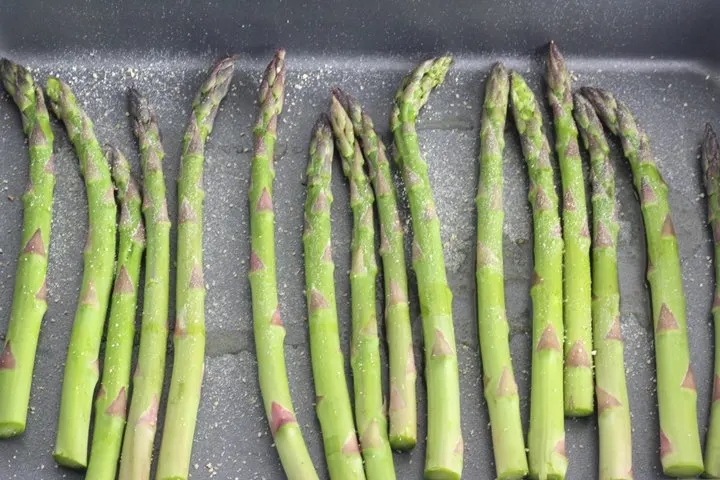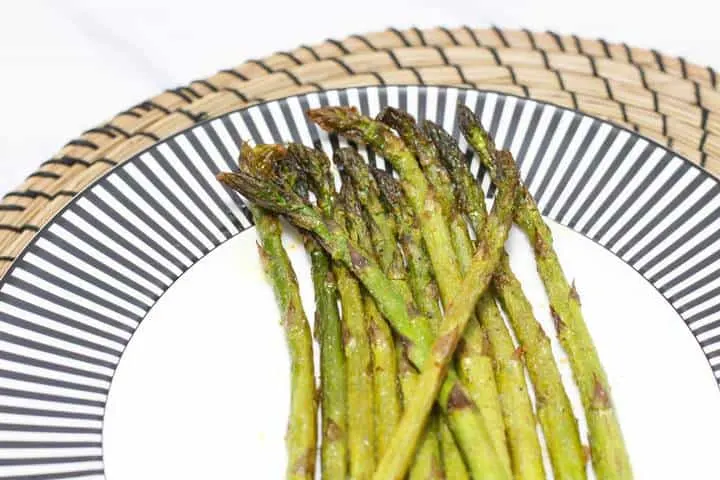 Asparagus is a seasonal vegetable and its delicious taste goes very well with a variety of dishes. There are many ways to cook it.
Sauteed asparagus recipes are abundant – cooked in a pan in butter and garlic is delicious, for example. They are often boiled or steamed as well. These methods tend to require some watching.
Also, I believe that keeping the recipe simple means that you are likely to better retain the taste of the asparagus.
You do not want to overpower it by using too much garlic or parmesan, unless of course, that is what you are trying to achieve.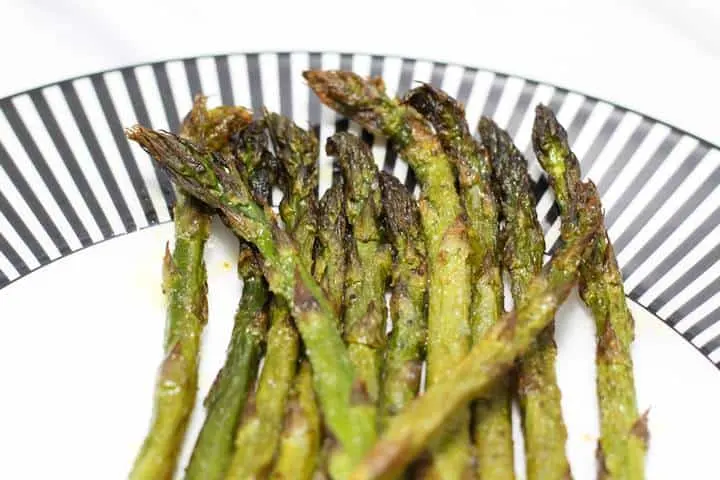 This recipe is a very simple one for baked asparagus with almost zero preparation time which produces a great tasting result.
White and Green asparagus
There are different types of asparagus – white asparagus and green asparagus. In the Netherlands they love their white asparagus, calling it 'witte goud' or 'white gold'.
The local population get very excited when the asparagus season begins. All the restaurants will start serving it. It often gets served with a Hollandaise sauce or even with parmesan.
People say that white asparagus is less bitter and more tender than green asparagus. However, I think it has less taste and I personally prefer the green asparagus.
But then I never was one for supporting hyping trends.
This is a very easy and quick side meal to prepare and will cook in the oven with your other food. So it is great for an accompaniment to a roast chicken dinner or pan seared sea bass, for example.
How to make Oven Roasted Asparagus