Chewy Chocolate Cookies
This is a really easy chewy chocolate cookies recipe. It is based a little bit on my Cornish Fairing recipe. You just replace the ginger in the recipe with some cocoa powder and abracadabra! You have chocolate cookies! And they are so soft and chewy!
These pictures show what a chewy chocolate Cornish fairing looks like!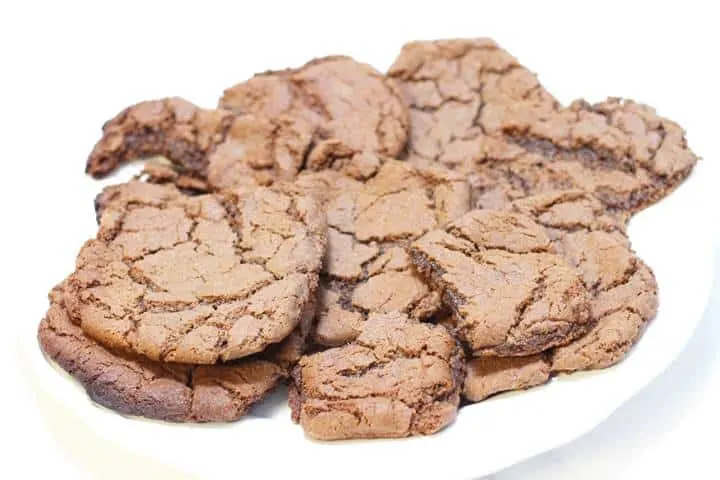 We had a bit of a post-dinner sugar crave recently (having no chocolate in the house) and I was persuaded by the girls to make some chocolate 'biscuits'.
We call cookies 'biscuits' in the British Isles – sorry about that. So I thought I would try and make some chewy chocolate cookies.
So anyway, I experimented and tried this and it was a great success. The biscuits expand a lot during baking so make sure you leave enough space in between them on the baking sheet.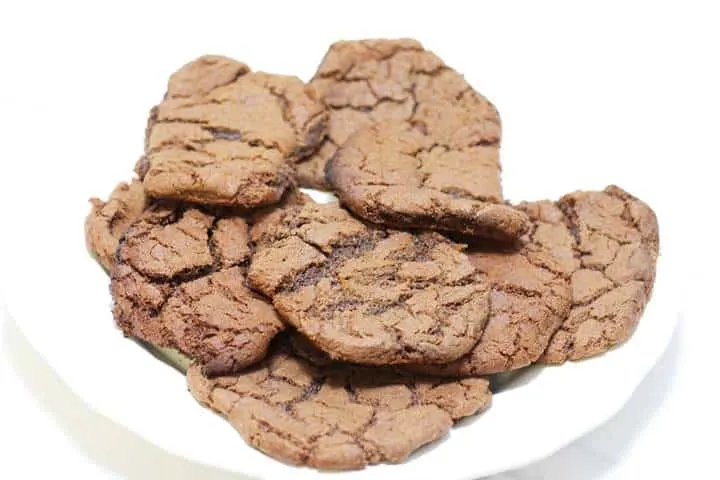 I use a silicone baking sheet which makes life a lot easier and prevents any sticking at all. These things are really fab if you do a lot of baking.
Easy as pie – no more scraping the baking paper off the bottom of the cookies! Just lift them off with a spatula and Bob's your uncle!
Silicone Baking Mat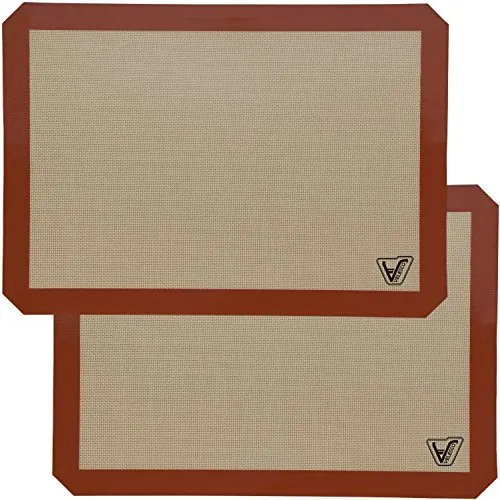 When you remove them from the oven they will still be a bit flexible, so make sure they harden up before you transfer them to a rack to cool off.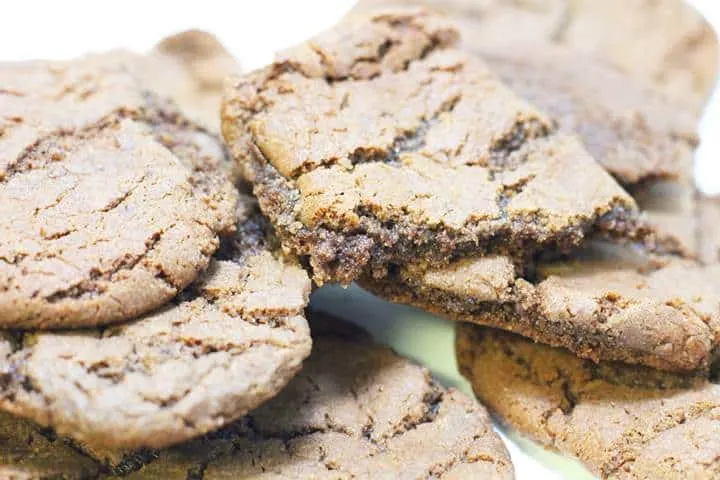 Chewy Chocolate Biscuits
The result was crispy on the outside and lovely and chewy on the inside, just how a chewy chocolate biscuit is meant to be.
Make sure you cut them thick enough to allow them to expand. They should be about 6cm diameter and 1cm thick.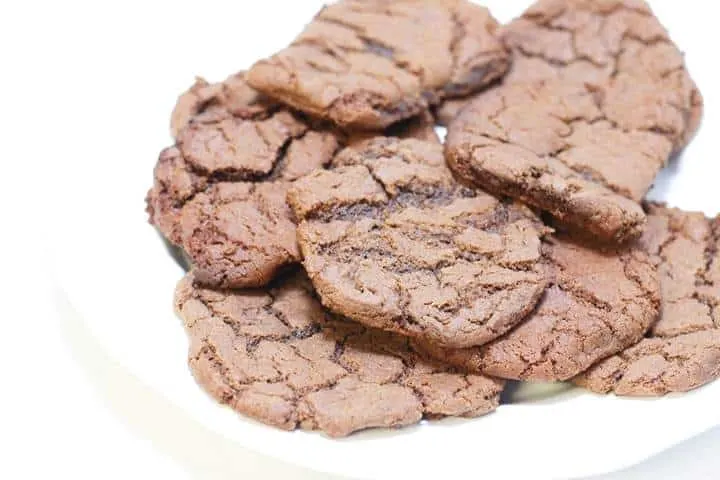 The texture of these biscuits is superb. You have to try them!
If you do try to make this recipe, please let me know how you found it in the comments section below!
Enjoy!
How to make some yummy chocolate biscuits
Or how about trying some other baking recipes?: