Irish Shortbread Cookies
This easy recipe shows you how to make some Irish shortbread cookies. These are so easy to make and go very well with your afternoon tea or morning elevenses.
Shortbread is a classic Scottish biscuit that is known for its crumbly texture and buttery flavour. It is made from a simple combination of butter, sugar, and flour. And it has a melt-in-your-mouth texture that makes it a favourite among many people (especially my wife!)
Shortbread
Shortbread is traditionally a Scottish biscuit. It is produced in large numbers in the UK and exported all over the globe, most often in tins with some sort of Scottish tartan on the outside.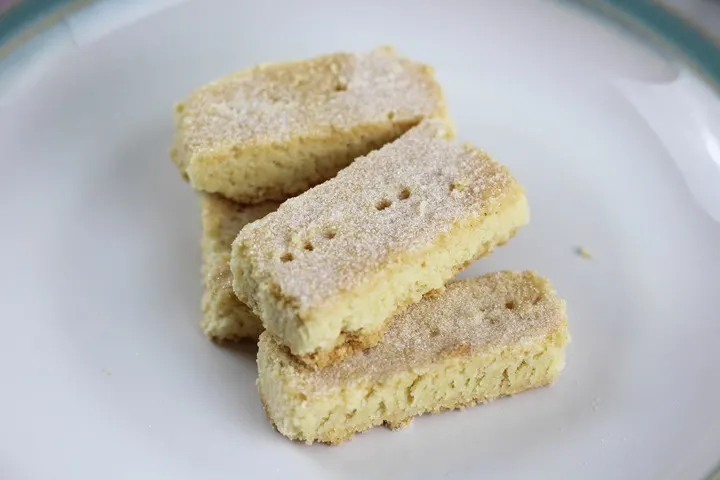 In fact, there was a bit of an uproar a few years ago when Walkers, one of the large producers, started selling one of its shortbread products abroad with the Union Jack flag instead of the Scottish saltire.
This did not go down well with their loyal Scottish customers and they had no choice but to change it back to a tartan packaging!
Shortbread is often associated with holidays and special occasions, such as Christmas and weddings. In Scotland, it is traditional to serve shortbread alongside a glass of whiskey. The buttery taste of the biscuit complements the rich and smoky flavour of the whiskey.
Irish Shortbread
However, butter shortbread is actually made and consumed all over Britain and Ireland. In this recipe, I have used all Irish ingredients, Irish butter and flour, and I made them on the West Coast of Ireland.
I reckon this makes them Irish shortbread 😊! So use this recipe to make your own Irish shortbread cookies for St. Patrick's Day!
Shortbread is rich in butter and sugar and probably not the food you would want to eat if you are on a diet – but that is why it tastes so good! All the good stuff tends to be less than healthy.
But sometimes we all need a treat, even just to keep us going until the next hot meal.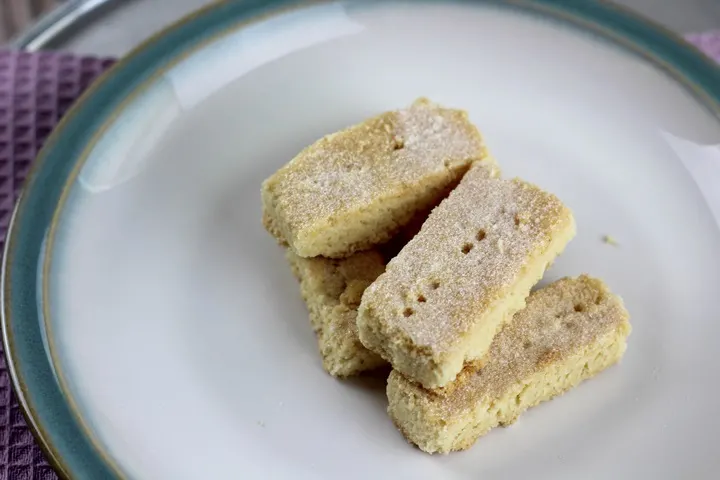 How to cut shortbread?
These biscuits can be shaped any way you like, but the traditional way is to cut into fingers or rounds. You may want to experiment with different thicknesses until you have perfected them, but beware, they are quite crumbly.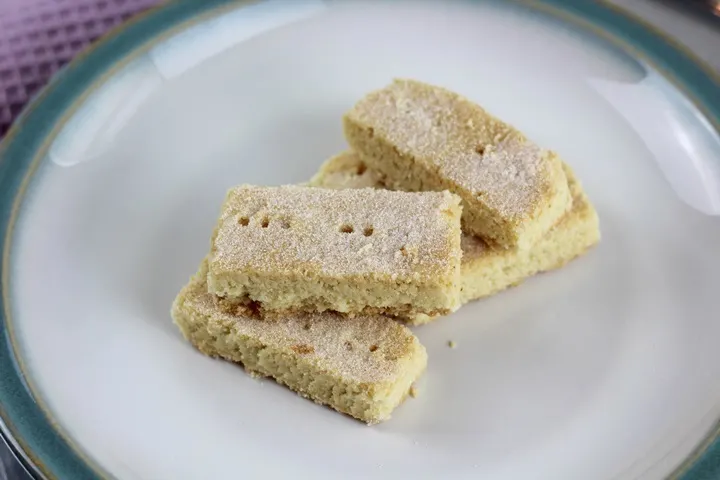 Sprinkling the cookies with sugar is not really essential but I think it does make them look better (as well as adding even more calories !)
I hope you enjoy this little snack and look forward to hearing how you get on.
Please leave any feedback in the comments section below!
How to make Irish Shortbread cookies