Chewy Almond Macaroons
This recipe shows you how to make some wonderful almond macaroons. These delicious almond macaroon cookies take me way back to my Summer holidays during my youth.
Great as a snack, or lunchbox addition, these tasty biscuits can also be good to serve at afternoon tea.
I have very clear memories of visiting St. Agnes bakery, near Perranporth in Cornwall with my father as a young lad whilst on holiday down there in the West Country.
Although this old bakery is renowned for their Cornish Pasties, we would go there especially to buy the fantastic old fashioned macaroons they sold.
What really sticks in my memory is that back then the bakery would always be buzzing with very large wasps which terrified me as a kid, and I am sure this helped me develop a manic phobia for wasps!
But then, August in the UK is wasp season and they obviously loved the smell of all the pastries being baked!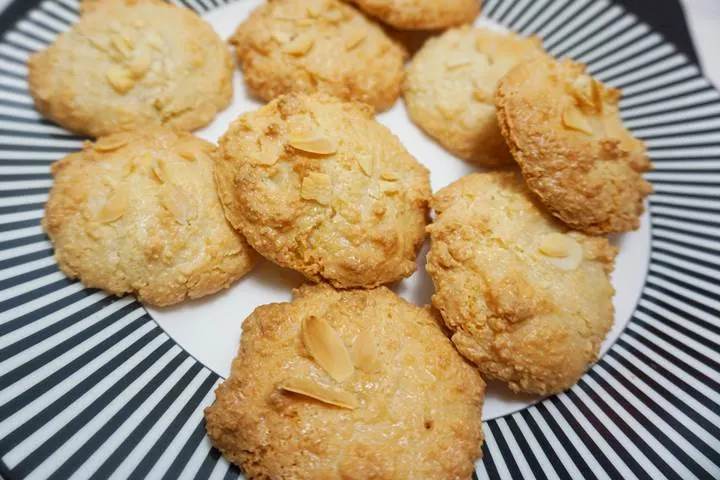 I am sure they have dealt with that problem by now though. We are talking about 50 years ago and the fantastic smell in that place would attract anything for miles around, not just wasps!
As I remember their macaroons were huge great things, deliciously soft and chewy on the inside and hard on the outside, with a rice paper bottom and a single halved almond on top.
We would add these to our cornish pasty to finish off our packed lunch on the beach.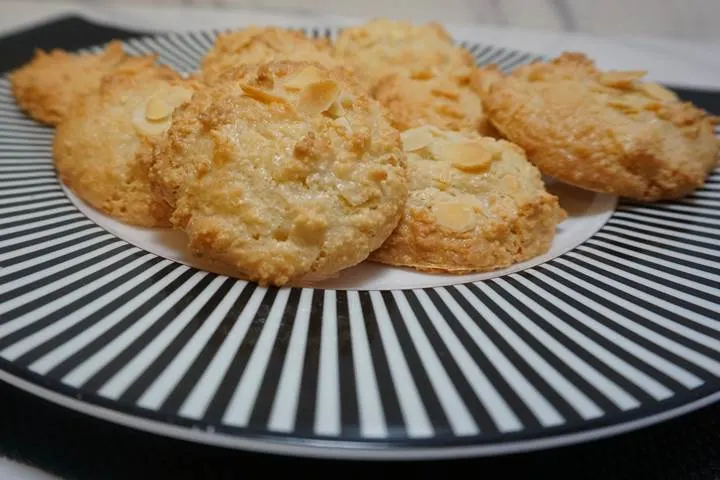 Types of Macaroons
There are several types of macaroons (not to be confused with a French macaroon or macaron, which is a meringue-based confectionery).
These lead back to the origins of macaroons which were supposedly from an Italian monastery in the 8th or 9th century.
Traditionally almond paste was used in the recipe and later some people added coconut to the macaroon recipe to change it. This, however, is an almond macaroon recipe and I use ground almonds and icing sugar.
I did actually try to make these at first by adding some desiccated coconut to the recipe and they turned out quite well (they were actually really delicious). But I did find the next day they had become quite hard so have not included coconut in this recipe.
But do not despair, here I have a chewy coconut macaroon recipe for you if that is what you are looking for😃.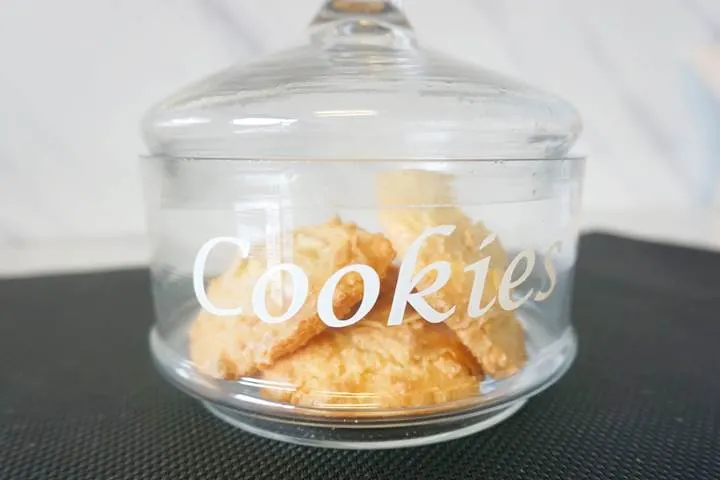 Big or small macaroons?
This easy macaroons recipe will give you some rather smaller versions compared to the ones we had in Cornwall.
But they taste just as good and are very moreish, so make sure you make enough of them! The small ones also fit in our cookie jar!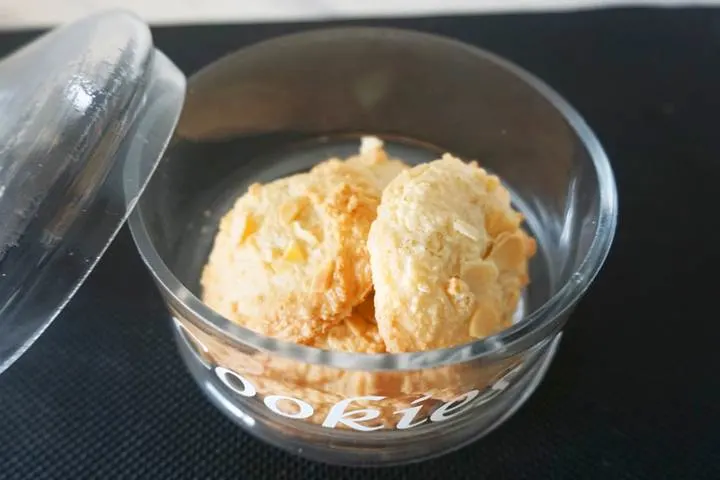 You could always try making them a bit bigger I suppose if you prefer, but they may take a bit more time to cook properly, and they may be more difficult to remove from the baking sheet.
Here below is what happened when I tried making them a bit bigger.
This recipe will give you about 18-20 small cookies or maybe 10 large ones.
If you are going to make big ones it may be sensible to use some edible rice paper if you can get it. Otherwise, they will be more difficult to remove from your baking tray, due to the soft sticky bottoms. I could not find any edible rice paper in our local stores when I tried, or I would have used that.
I hope you enjoy trying to make these cookies. If you do, please let me know how you get on in the comments section below!
How to Bake Macaroons