Raw Apple Cake Recipe
This raw apple cake recipe was borrowed from my wife and is another great way to incorporate fruit into cake. See also our Brazilian Banana Cake recipe.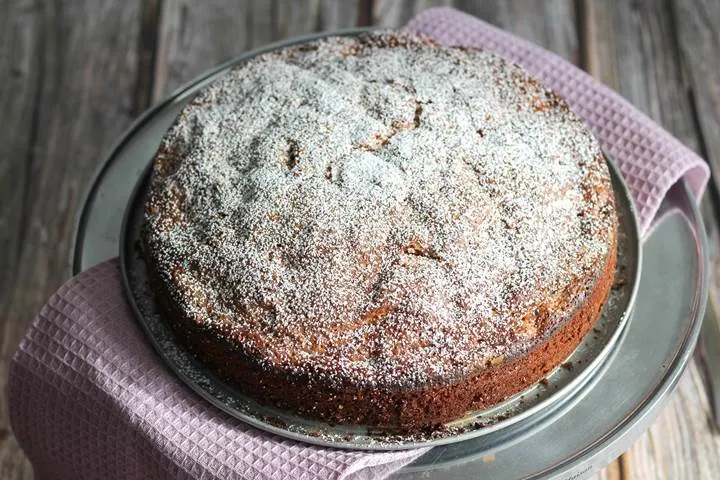 You may think this is a strange name for a cake, but it does use raw apples. That means, the apples are not pre-cooked before going into the oven, which they are in our apple and cherry pie recipe, for example.
The process of making this cake is a bit weird in that the peel is put into a blender, but we do not do that with the flesh of the apple.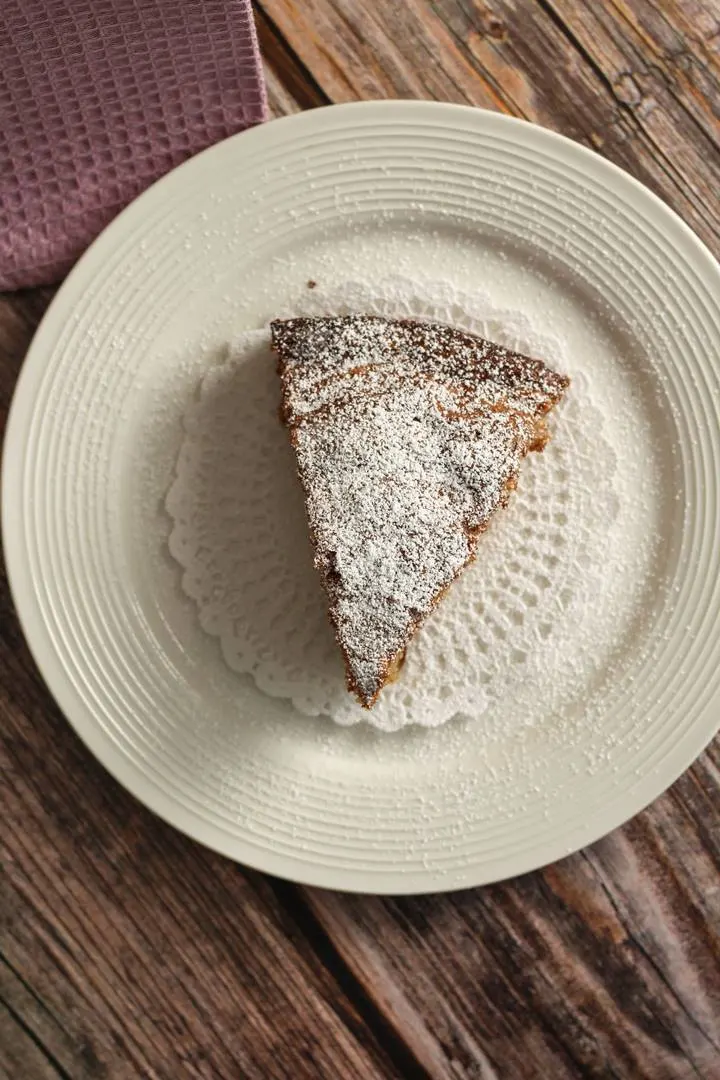 In this cake we used some Royal Gala apples, but you could use any other sweet apple like a Honeycrisp or Golden Delicious in this recipe. Granny Smiths would also work nicely.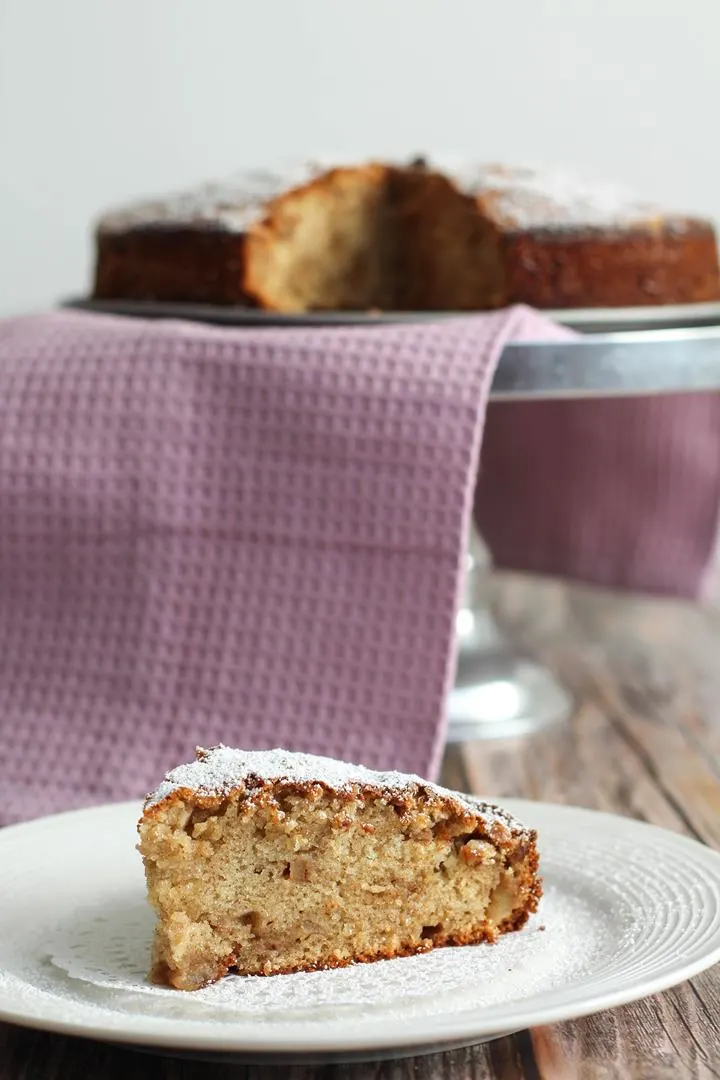 Afternoon tea
This recipe is another great addition for an afternoon tea spread. It is quite a satisfying cake and it will make sure you last until supper time if you have a piece of this for your afternoon tea.
A slice of this also goes down well as a dessert with some whipped cream.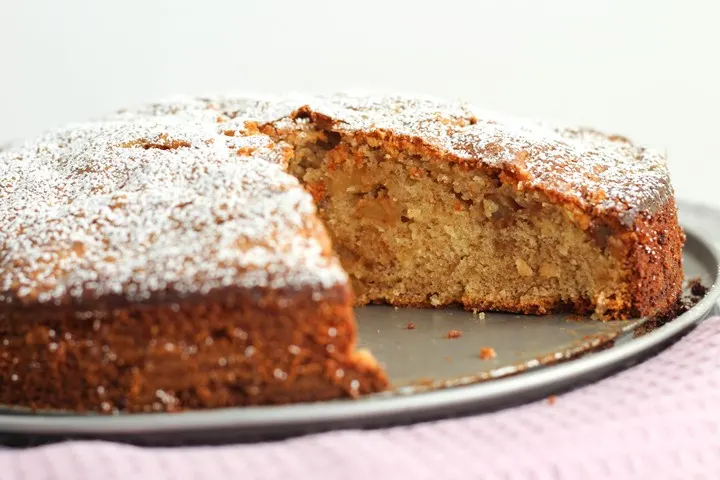 Why does the cake rise more in the middle?
We cooked this cake in a springform cake tin. The result is that you get a cake that rises more in the middle than at the edges.
The reason for this is that the edge of the cake tin is hotter. So the batter cooks quicker on the outside than in the middle, meaning the middle has more time to rise.
If you are like me though, you will like this as the edges are nice and crispy, and I think the tastiest part!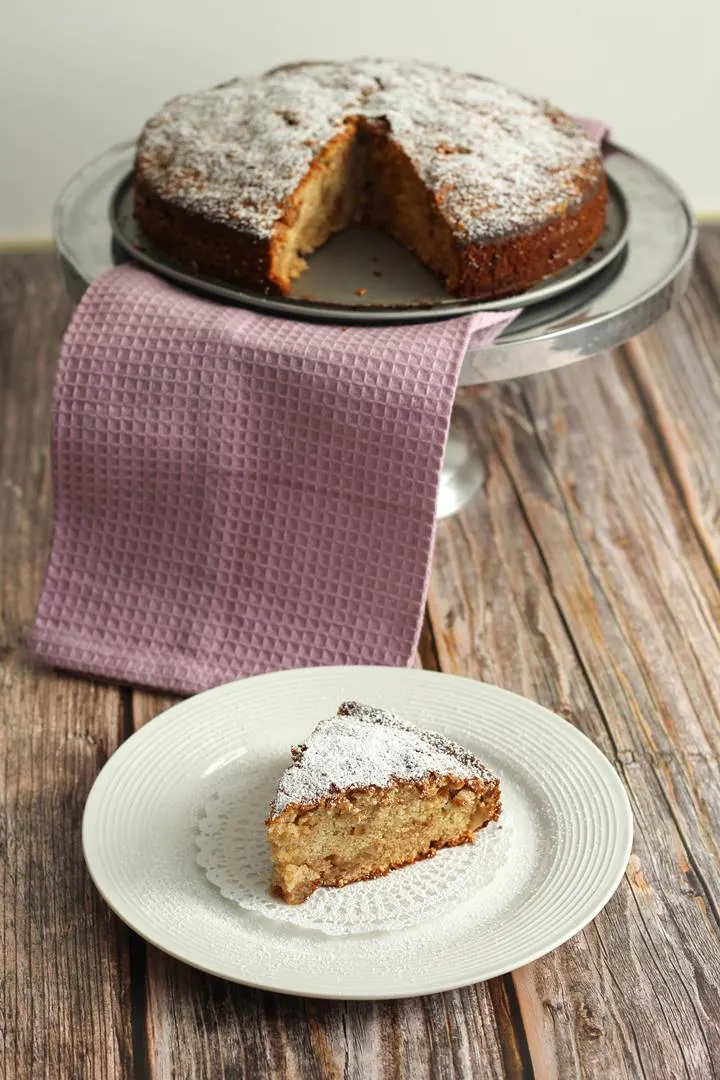 Apples are a great ingredient for cooking with. This old-fashioned raw apple cake recipe is a super alternative to a traditional apple pie.
I hope you enjoy making it and please let me know how you get on in the comments section below!
How do you make an apple cake?
If you like this recipe, you may like some of these recipes: