Chicken Mayonnaise Sandwich
There are not many things on this planet that beat my favourite lunch snack of a freshly made chicken mayo sandwich. I think chicken is so good when eaten cold and certainly, this simple one is a classic.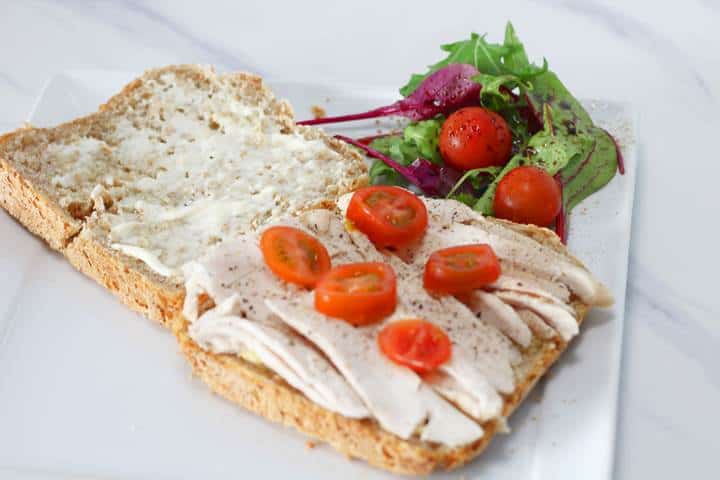 Here again, you will find my use of Hellman's Real Mayonnaise that we love to use in many dishes. But of course, if you have your own preferred may you could use that. We recommend Hellman's though (and no we are not affiliated!)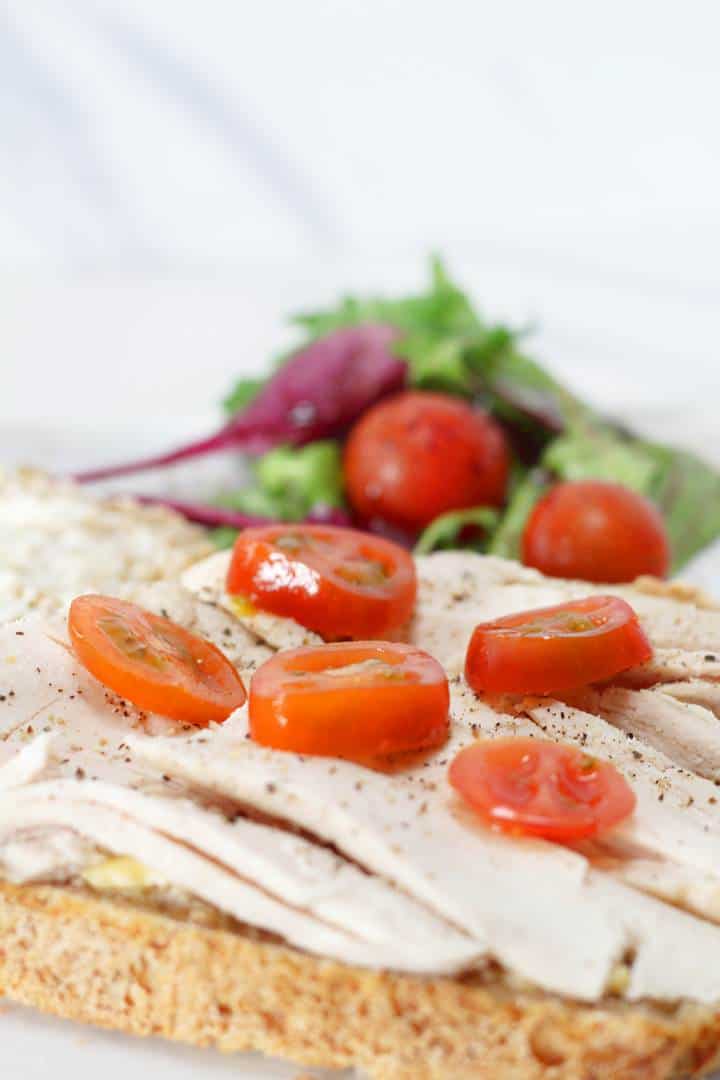 Use up the leftovers!
Sometimes we indulge ourselves in a roast chicken dinner, and invariably there will be chicken leftovers as there are only three of us. But you can, of course, use grilled chicken or even cold fried chicken to make this. As long as it is boneless, it should be fine. In fact, if we use the chicken from the roast, we may even add a bit of the stuffing to the sandwich to just give that taste to remind us of the Sunday roast again!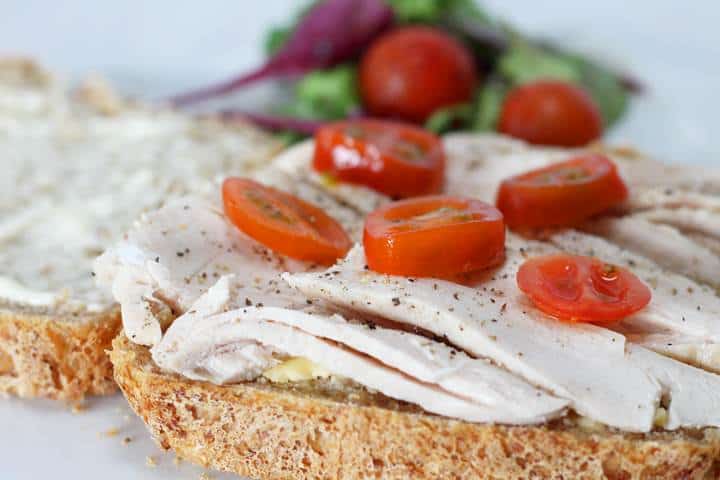 So I wondered what to call this sandwich as it is so simple. It could have been a roast chicken sandwich or a grilled chicken sandwich. Or even a fried chicken sandwich. But I settled on the chicken mayo sandwich as the mayo is what adds that special something.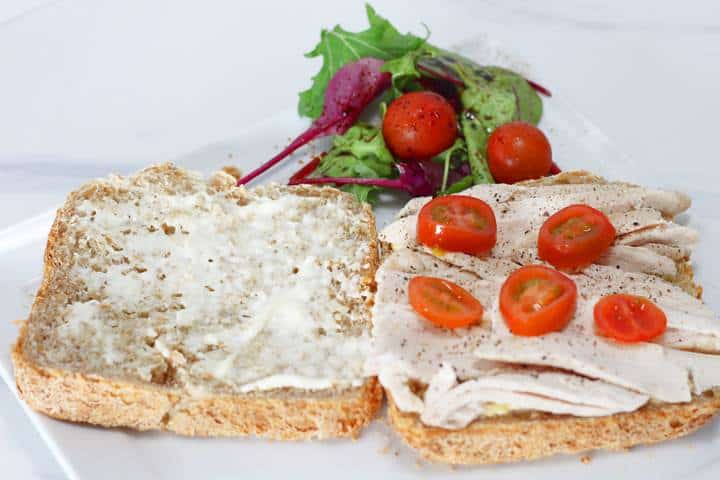 There are plenty of meals you can prepare with cooked chicken. Try my coronation chicken recipe or even a chicken pie for example, if you have enough.
But this sandwich recipe is something I love to prepare the next day for lunch. It is as quick and easy to make as a peanut and jelly sandwich, but probably a bit healthier. And of course, you can replace the chicken with turkey after Christmas or Thanksgiving!
It is a great meal in a lunch box or a picnic and often we will take these with us to the beach as they are so easy. We may then leave out the tomatoes, or pack them separately, to stop them from soaking the bread too much. These sandwiches were made with some homemade wholemeal loaf slices.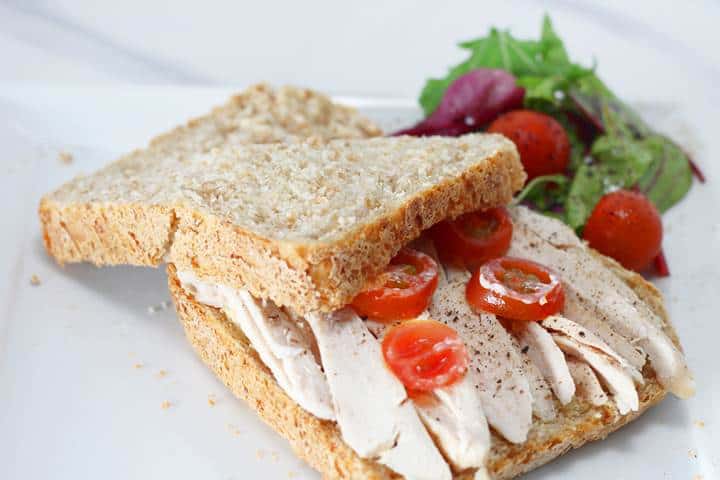 How to prepare a Chicken Mayo Sandwich
Chicken Mayo Sandwich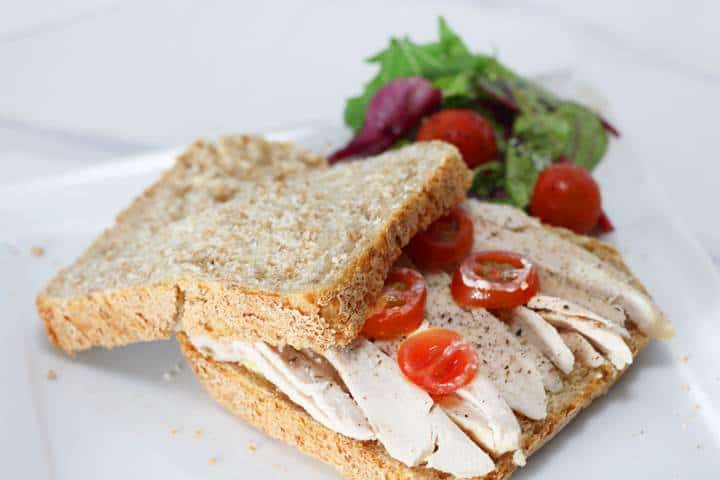 This chicken mayo sandwich is just the perfect addition to any lunch box. Easily made in less than 5 minutes and delicious with or without the tomatoes
Ingredients
2 Slices Wholemeal Bread
Left over chicken from the roast
Hellman's Real Mayonnaise
Butter
3 Cherry tomatoes (optional)
Salt and pepper
Instructions
Butter one piece of bread. Spread Mayo on the other.
Place the chicken on the buttered slice. Slice the tomatoes thinly and place on top of the chicken.
Season to taste (I use a lot of pepper)
Put mayo'd slice on top, halve and munch away.