Cold Sausage Sandwiches
This post shows you how to make a cold sausage sandwich.
If you have ever visited the UK or anywhere in the British Isles you will have noticed that we have some pretty weird breakfast habits. You may think that the cold sausage sandwich is perhaps one of them? But we luv 'em 😃!
Another of these weird British habits is, of course, the full English or Irish breakfast, both of which contain 'bangers', or sausages as one of the vital ingredients. In fact, you will find this as well in many ex-British colonies worldwide.
While another post of mine describes the wonderful Hot Sausage Sandwich, this post describes the cold sausage sandwich, which, while being very similar, is of course a completely different snack. Similar ingredients but a different experience altogether.
Sometimes you may have some sausages left over after a BBQ or a dinner of bangers and mash, and the cold sausage sandwich is the best way to use them up.
If you live on your own or there are not many of you to feed, you may also have sausages leftover, as they often come in packs of 8 or 12. I find it is better to cook them all at once and eat the leftovers cold like this.
This sandwich is ready in a minute and there is no cooking involved as your sausage is already cooked.
All you do is store the sausages (cooked) in the fridge, wrapped in tin foil, until you want to use them. You can store them for probably up to 3 days in the fridge without any problem.
Best sausage for a cold sausage sandwich
I refer to my hot sausage sandwich post for information on which sausage to choose for a cold sausage sandwich, but basically, look for something with a high level of pork above 80% at least, and with some flavour to it.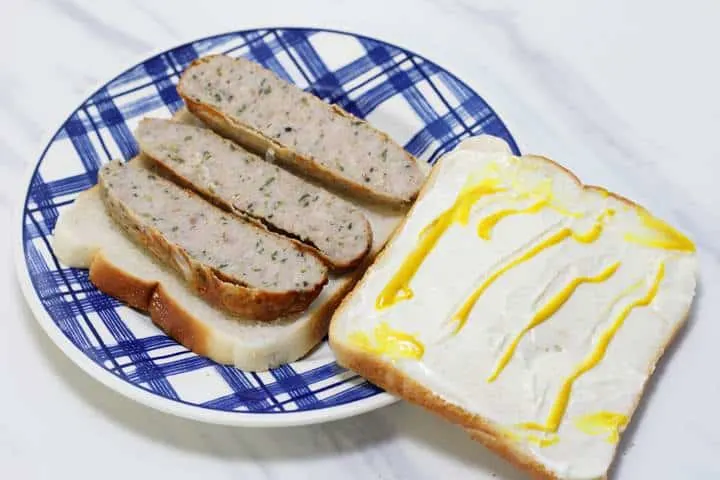 There are lots of artisan butchers out there with great recipes for making their own sausages these days. Find one you trust and sample the wares.
We get great sausages in Aldi and Tesco's here in Ireland, as well as our local butcher Kelly's. These sausages were Jumbo Irish Pork Sausages from Aldi which are flavoured with spring onion and cracked black pepper.
Absolutely scrumptious!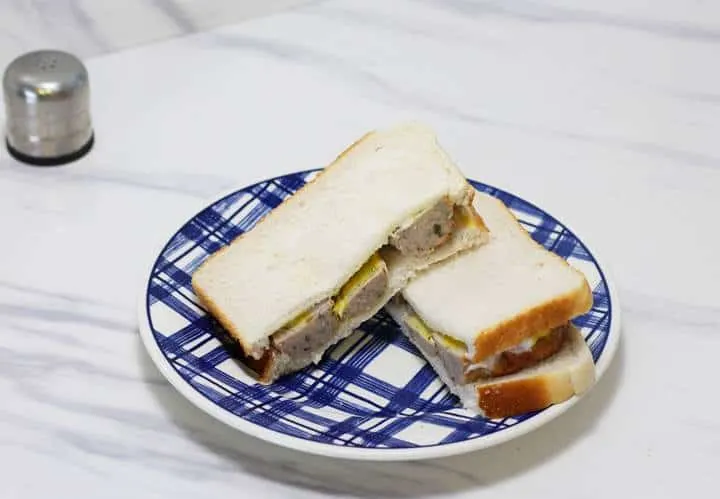 Best type of bread for a sausage sarnie
I used a basic sliced white bread in the sandwich but that is naturally your own preference. Traditionally this is what is normally done and the same goes for bacon sandwiches.
This type of bread is good for retaining any sauces you may use, but you can of course also use brown bread or a nice sourdough if you prefer.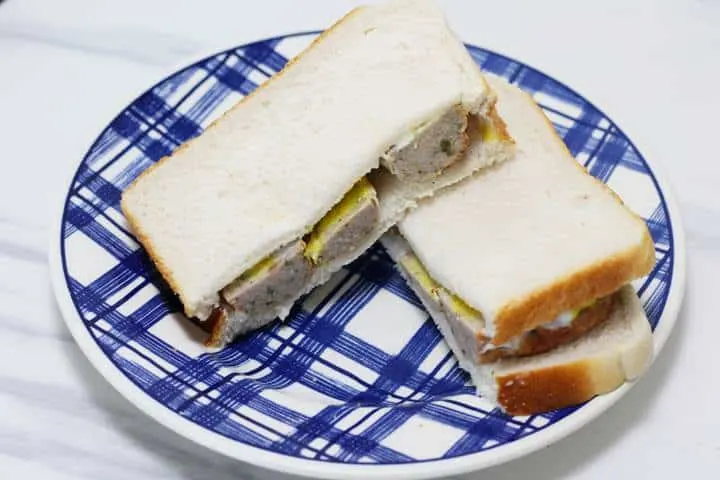 Whatever condiments you use, they should not overpower the sausage. I only lightly covered these cold sausage sandwiches with some mayo and mustard, being my own personal preference.
This is simple comfort food but a great way to start the day. Perfect when you have some cold bangers in the fridge (if you have not munched away at them already!).
It is also a good sandwich to take with you on a picnic or road trip, as long as you are able to keep it cool on the way.
Try this out with some of your own local sausages. Even though not all countries have great English-style sausages, I am sure you can find something suitable!
If you do try to make a cold sausage sandwich, tell me which sausage you used. Please let me know how you get on in the comments section below!
How to make a cold sausage sandwich