Best Cold Ham and Cheese Sandwich Recipe
This cold ham and cheese sandwich recipe is a very quick and easy snack that is ready in a minute and is great for a packed lunch, a picnic or a road trip.
It is a simple sandwich that could not be easier to make.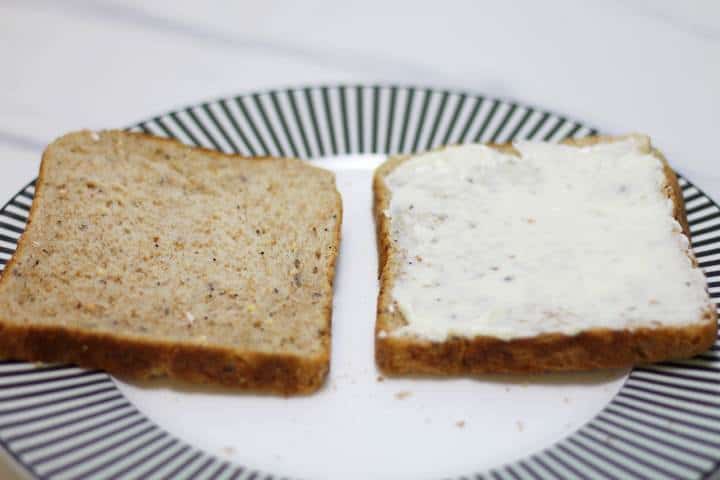 We tend to make this with a multigrain bread from Aldi which makes it a pretty healthy ham cheese sandwich.
This recipe is for a cold ham and cheese sandwich, but you can also throw this into a sandwich machine, after buttering on the outside, to create a delicious classic ham and cheese toastie. So quick and so tasty (add some onion and sliced tomato to make it even more exciting!)
It could also be grilled to produce the same.
Mustard Options
You can also add a bit of mustard of your choice to the sandwich to make a ham mustard sandwich if you like. It does spice the sandwich up a bit more. It is up to you.
In these pictures, I have used some thinly cut ham from Aldi, but you could also try boiling and baking your own ham and using some homemade ham slices.
This really does make a terrific sandwich (check out the link at the end of this post), as the glaze also adds a lot of taste to the ham.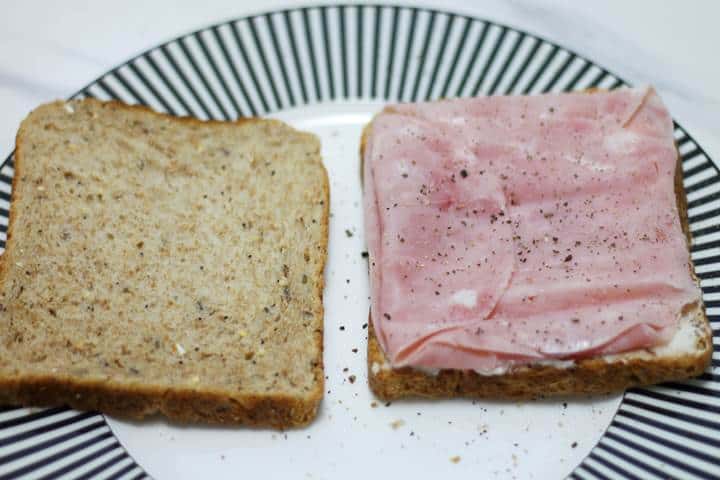 This is a very simple, quick and easy recipe for a sandwich that can be used in a packed lunch, whilst travelling or just as a great snack idea.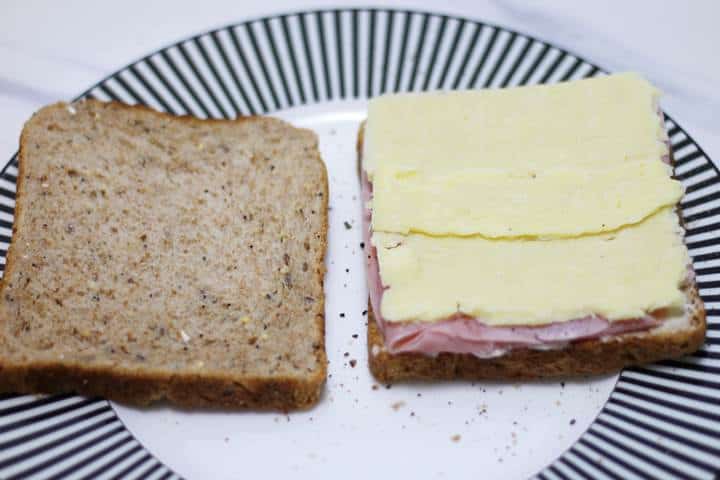 Best cheese for ham sandwich
In this recipe, I use some mature cheddar cheese which is just delicious and tasty and I always prefer using an older and more matured cheese for these type of sandwiches.
I also like to use cheese I have sliced myself rather than pre-processed cheese slices. It just tastes better.
But you could of course also use a lighter cheese or even a Gouda cheese which we also sometimes use.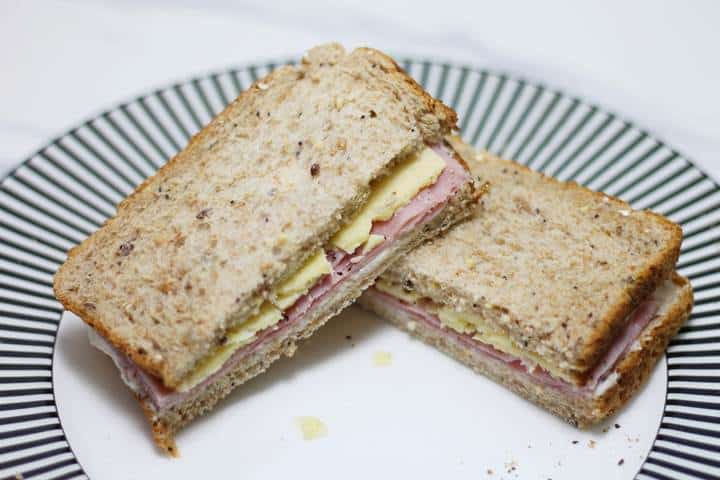 I hope if you have never tried one of these you give it a go. The variations are endless (i.e. type of bread, mayo, mustard, ham type, cheese type etc etc).
All variations add their own charms! Enjoy!
How to make a ham and cheese sandwich