Peanut butter and Jelly Sandwich
The iconic peanut butter and jelly sandwich is one of America's staple snacks and of course as Google will show you there are a million different ways to make one.
But really guys, let's face it – a sandwich is a sandwich, and there is no 'only way' or 'best way' to make a peanut butter and jelly sandwich.
It is not rocket science. However, having said that, I do think it is one of the best sandwich inventions around.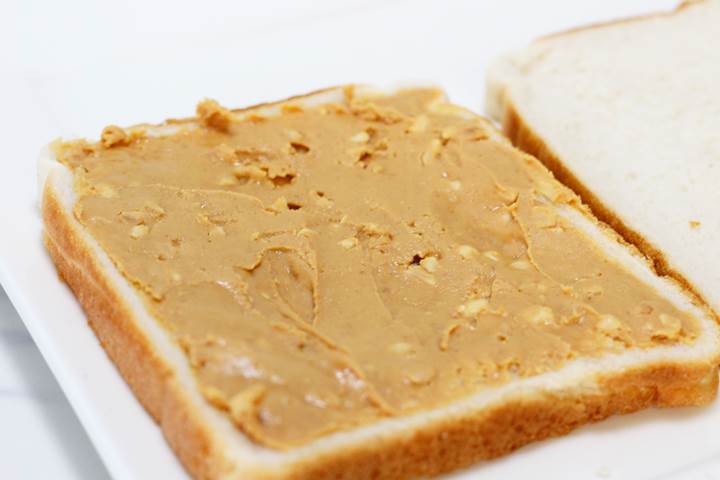 I am adding this post here really just to help the Brits along (who have never tried a PB&J sandwich), as many do not know what it is.
And really it would be sad to go through life without ever having tried one (writer pauses here to go and make a PB&J..……….and no…….. I am not kidding 🙂 )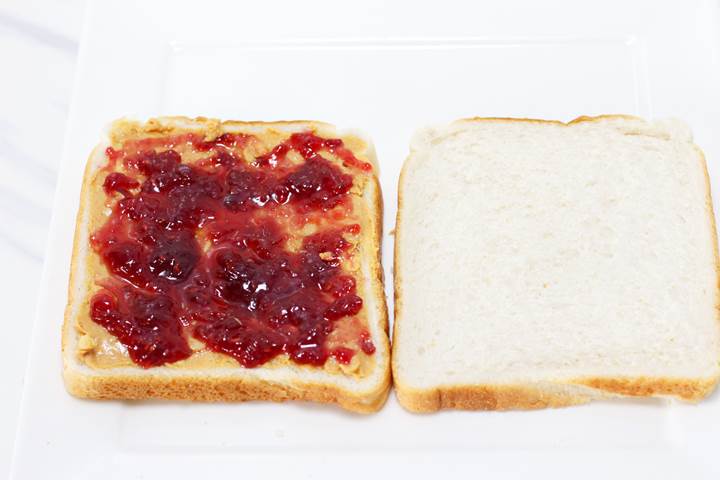 Peanut Butter and Jelly Mix
The mix of peanut butter and jelly (or jam as we call it) has always been a success. Here you will find some history about the origins of this particular sandwich.
One of the great things about this sandwich is that it stays good as long as the bread is still fresh.
The filling is fairly inert thanks to the long shelf life of the ingredients which makes it ideal for taking on road trips or hiking trips.
During my upbringing in the UK we would eat peanut butter sandwiches without the jelly or on toast, and we would add salted butter under the peanut butter (which is tasty but really completely superfluous and more unhealthy).
Some Brits do not realise that the 'jelly' is actually jam and not 'jell-o', which is what we mean when we say jelly. The ones that do realise that are probably converted. I certainly was.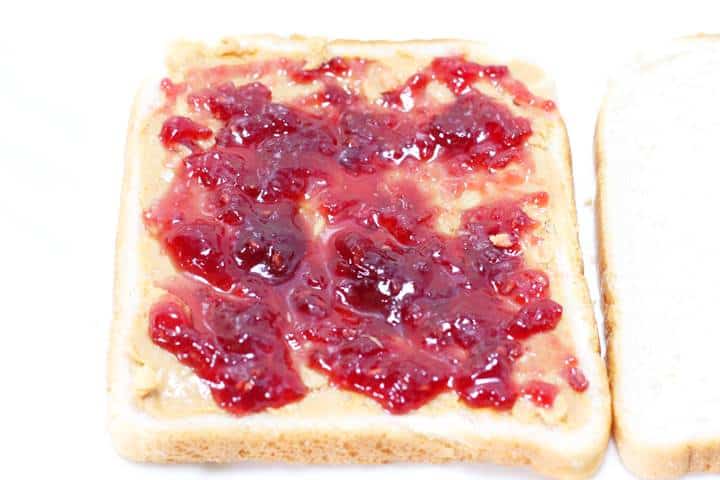 When I was in the States studying I was introduced to the PB&J and have never looked back.
Peanut butter
There are many different products of peanut butter out there, some of which taste very different. Most are made with roasted peanuts.
In the UK we had Sun-Pat peanut butter which is a very creamy tasty peanut butter. Delicious.
In the Netherlands we had product called Calve peanut butter (pindakaas in Dutch) which the Dutch swear by and do not leave home without.
But to be honest I always found Calve quite dry and it would certainly be improved with some raspberry jam.
Amazon: 'Calvé Pindakaas, Peanut Butter, Spread, Glass, 350 g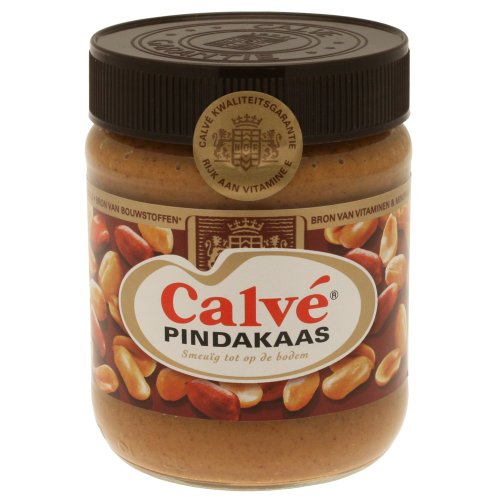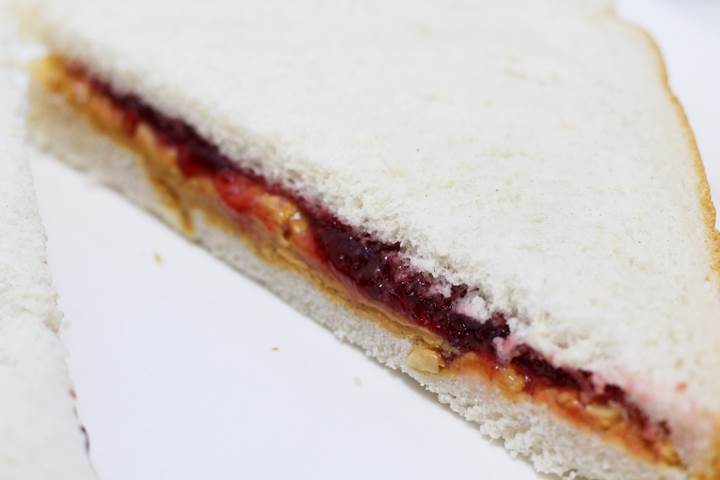 I was once asked to bring some Calve peanut butter to some Dutch colleagues working on a project in China but was stopped at the gate with my hand luggage and told I could not take it as it was a liquid (I had two large pots).
Pleading with the security assistant did not help me, unfortunately. 'Helaas, Pindakaas' he said. A rhyming Dutch expression meaning 'Pity, peanut butter'. Dutch expressions can be pretty weird. More on this later maybe, if I get round to it!
Next time I knew to check it in the hold. So beware when flying with pots of peanut butter!
When buying peanut butter you also have to make the choice between smooth or crunchy (ie with or without small bits of peanut). I prefer crunchy, but of course, it is up to you.
Jelly
When it comes to the jelly, there are also an almost infinite number of fruit jams to choose from. In these photos I used a raspberry jam but you really can use whatever you prefer.
I like raspberry and strawberry jams with peanut butter, but I am sure others will have their own preferences for their own peanut butter and jelly sandwich recipes.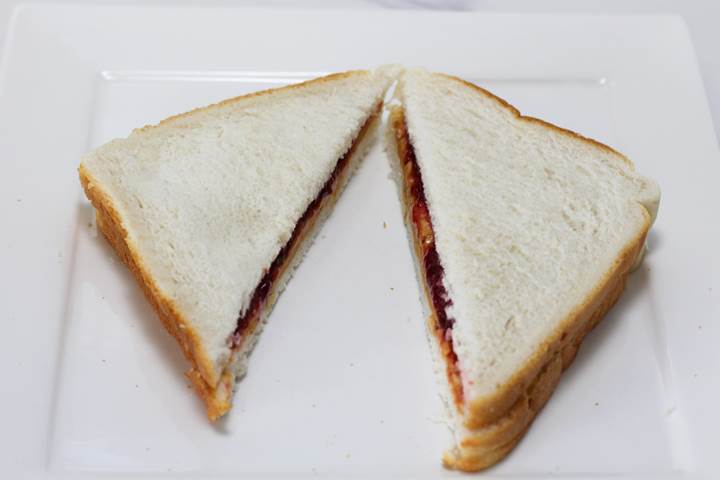 I have written more than I intended to but I hope this short post will encourage you to make yourself a PB&J sandwich. Writing this made me make one!
Note also that many types of peanut butter are considered vegan, so if you choose the right type of bread and peanut butter you can also have a delicious vegan PB&J snack! But remember to forget the butter!
How to make a PB&J