Ham and Mayonnaise Sandwich
This ham mayo sandwich is a very simple snack. It is ready in minutes and is great for a packed lunch, a picnic or a road trip. It is a simple ham sandwich that could not be easier to make.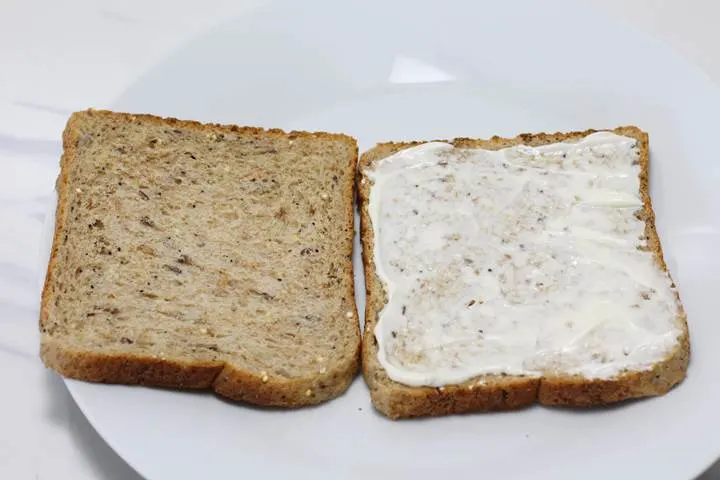 You can make this recipe as healthy as you like by controlling the amount of butter or mayonnaise you use, and choosing the right sort of bread.
We tend to make this with multigrain bread from Aldi which makes a pretty healthy ham sandwich.
Eating the ham with mayo on a piece of toasted Irish soda bread is also outstandingly tasty, but that is not really the same as this recipe.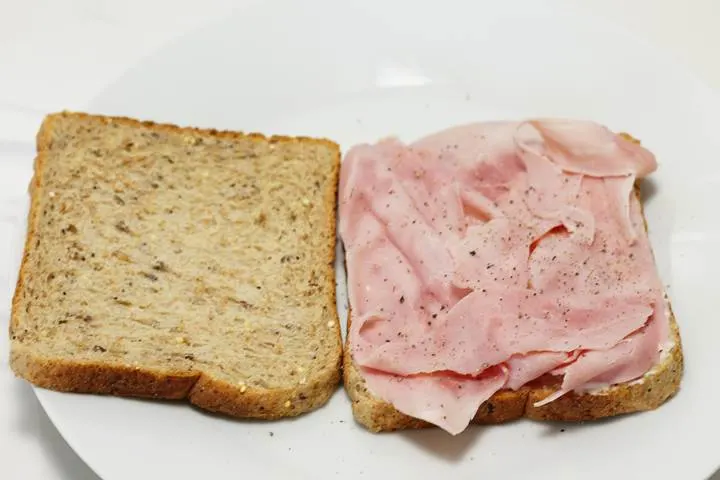 Mustard Options
You can also add a bit of mustard of your choice to the sandwich to make a ham mustard sandwich if you like.
When we are in France we always look for the ready-made mustard mayonnaise that they sell there to make our ham baguettes on the fly.
Something like this stuff:
Maille Mustard Mayonnaise
This goes so well with a fresh French Baguette and some French jambon or some Italian prosciutto it almost cannot be beaten.
Anyhow, as I was saying a bit of mustard does spice the sandwich up a bit more. It is up to you. We used Hellmann's Real Mayonaisse in these sandwiches, but you can always add some English or Dijon mustard.
You can also cut sandwiches into small squares and serve them up as a ham sandwich appetizer.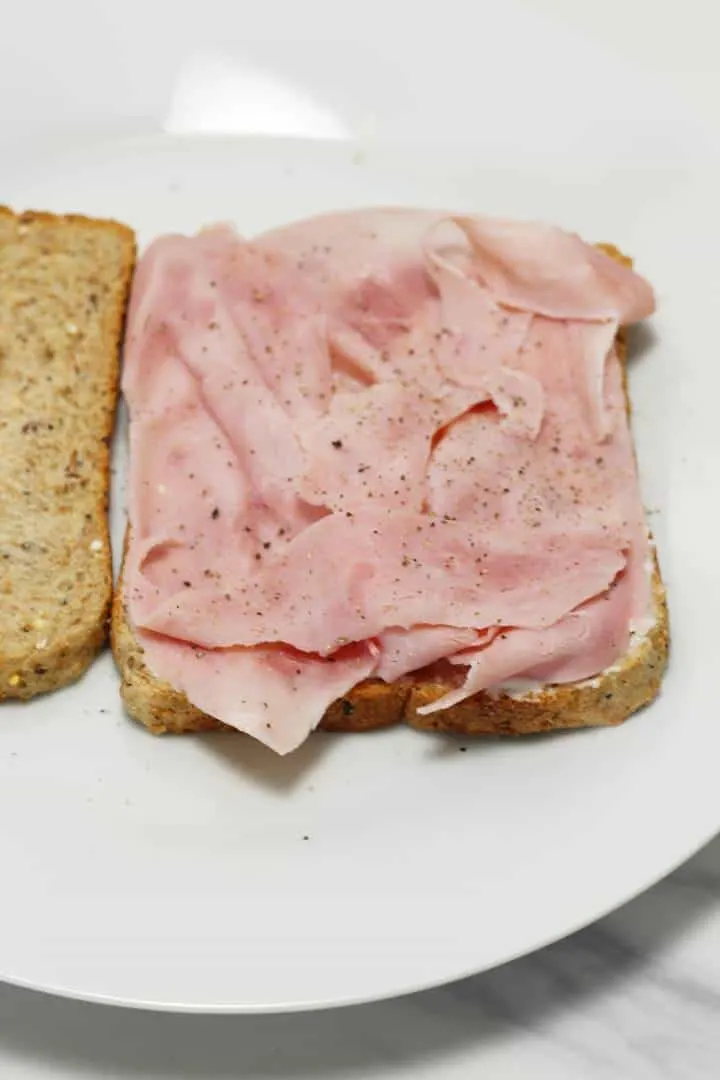 Which types of ham to use in your ham sandwich?
In some of the pictures above, I have used some thinly cut ham from Aldi, but you could also try boiling and baking your own ham and using some homemade ham slices, like in this picture below:
Or you could serve it up on toast like this for breakfast (or even with an egg on top!):
This home-cooked ham really does make a terrific breakfast the next day (check out the first link at the end of this post), as the glaze also adds a lot of taste to the ham. Great for post-Christmas or Thanksgiving for example.
This tasty ham sandwich is a very simple, quick and easy recipe for a sandwich that can be used in a packed lunch, whilst travelling or just as a great snack idea.
Let me know how you get on with your ham sandwiches, and which ham you use, in the comments section below!
How to make a ham sandwich