Recipe chicken and ham pie
This creamy chicken and ham pie is the perfect food to finish off your Xmas or Thanksgiving leftovers. The chicken can just as easily be replaced with leftover turkey if that is what you have had for your Christmas dinner.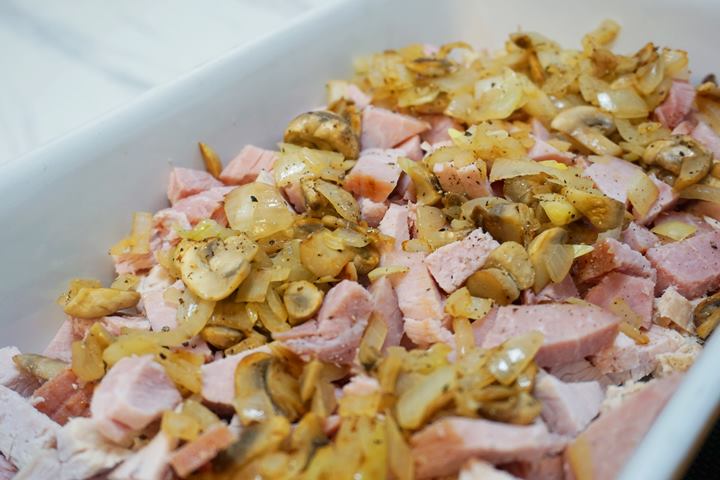 This family recipe is simple to make and is not very much work at all. You really just have to make the sauce and fry up some mushrooms and onions as the meat has already been cooked.
We often use this recipe to use up chicken leftovers from a Sunday roast as well. Leeks also go well added to the sauce.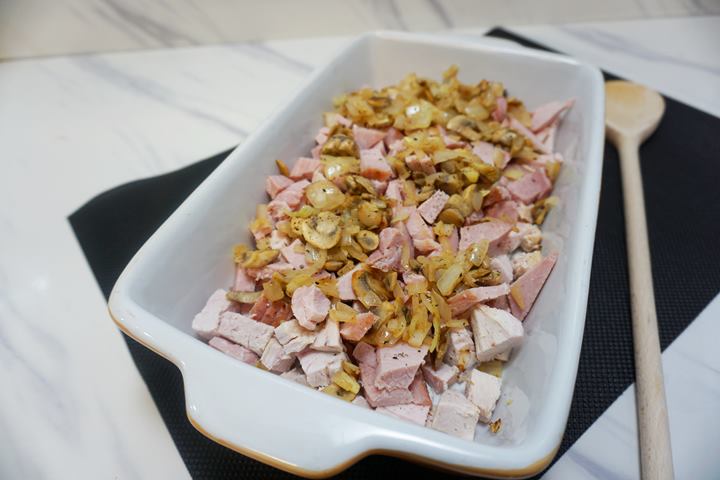 Chicken or Turkey?
We often have a chicken at Xmas because there are only three of us and a huge turkey would just get wasted.
But I find this is a great way to use up the remains of your turkey as well, as let's face it there is a lot of meat on a turkey! You can make several pies and freeze them if need be.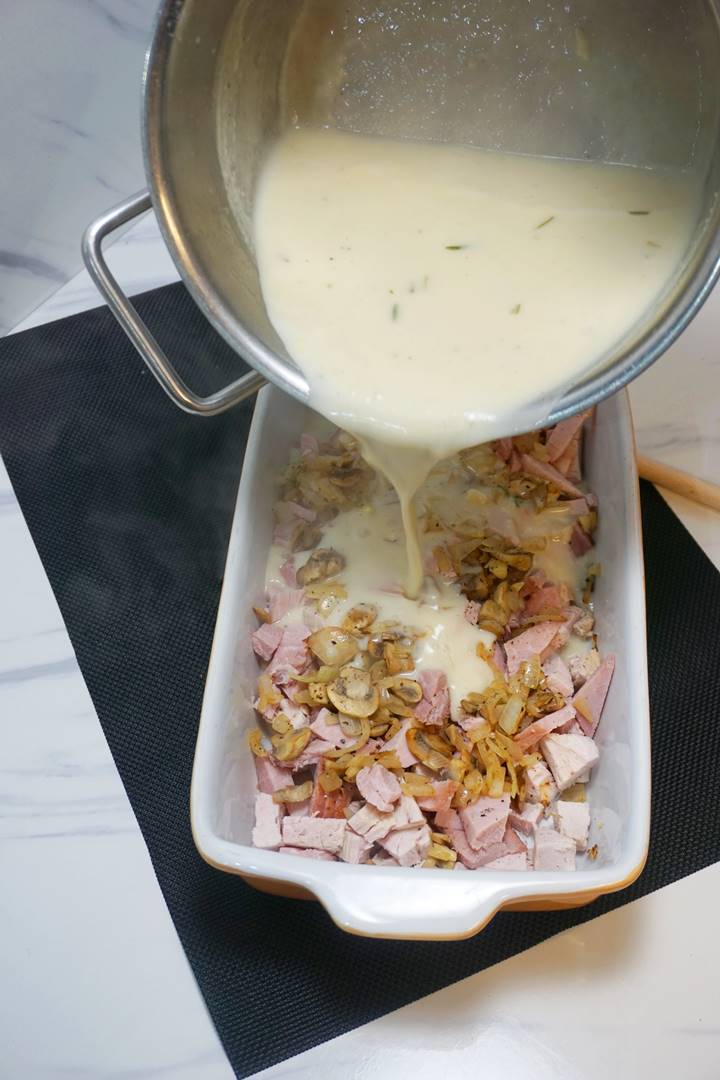 How long can you keep Turkey after Xmas?
It is advisable to use up your Xmas or Thanksgiving meat as soon as possible really. I know there is bit of a tradition in the UK to eat cold turkey and other variations using the cooked meat until it is finished, but I have never felt happy doing this.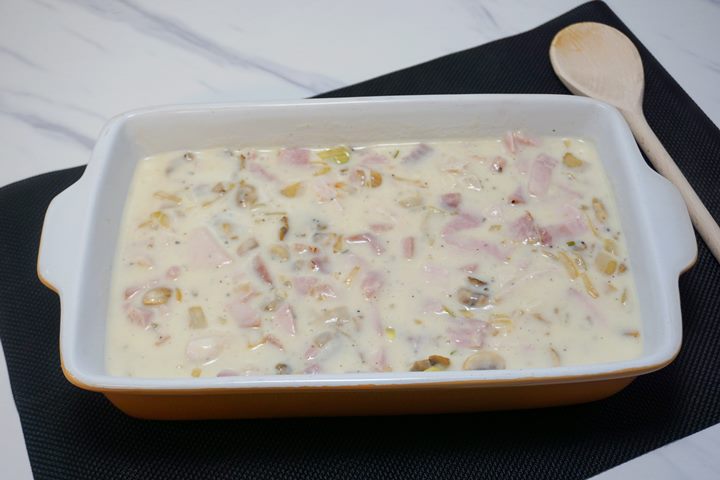 Some people (for example, the USDA) say you can keep turkey up to three-four days after cooking as long as it has been refrigerated and properly cooked, but really I like to have it all gone within a maximum of 2 days after Xmas.
After all, you do not want to run the risk of ruining your Christmas or the run-up to New Year by poisoning all your relatives …… (or maybe you do?? 🙂 ha!)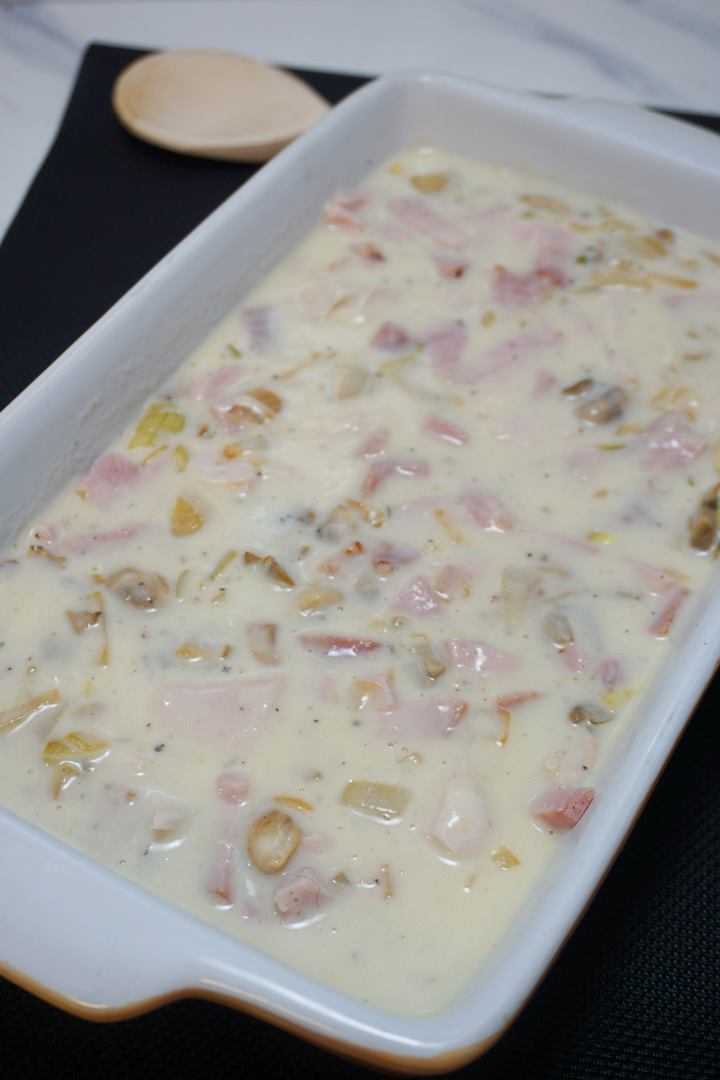 We made this meal on Boxing Day (or St. Stephen's Day in Ireland) this year and it has all gone now! It is very tasty and super quick and easy to make.
Another advantage this recipe has if you use turkey is that turkey can be quite dry sometimes and this recipe cooks the turkey in a sauce which keeps it moist. And another thing, the kids will love it!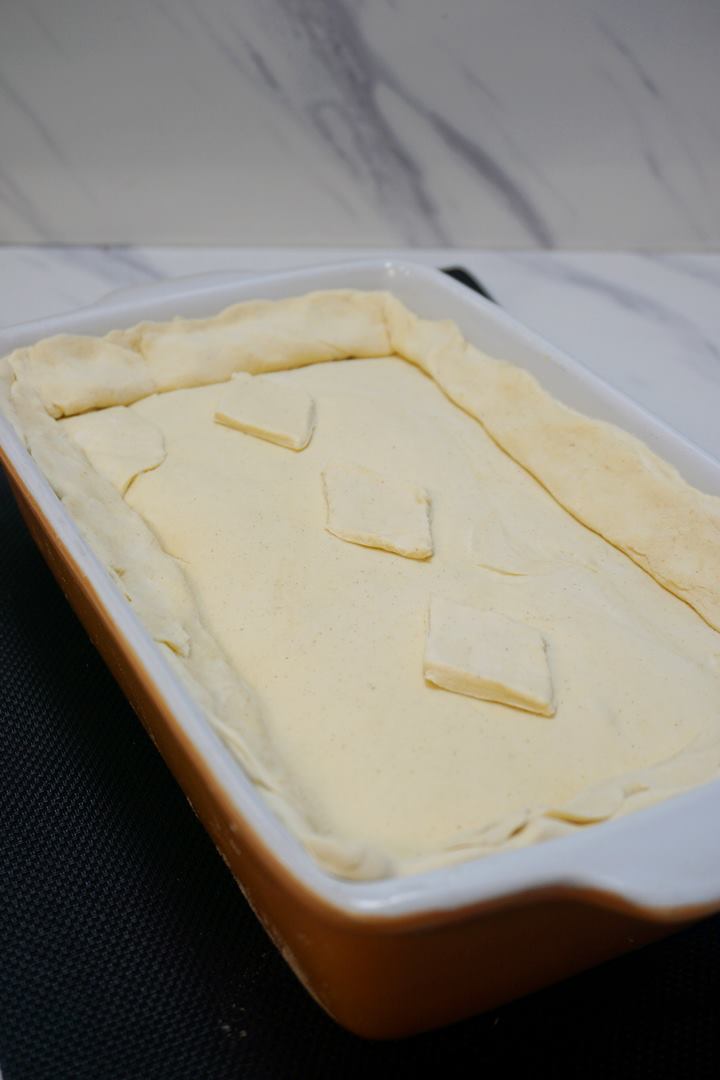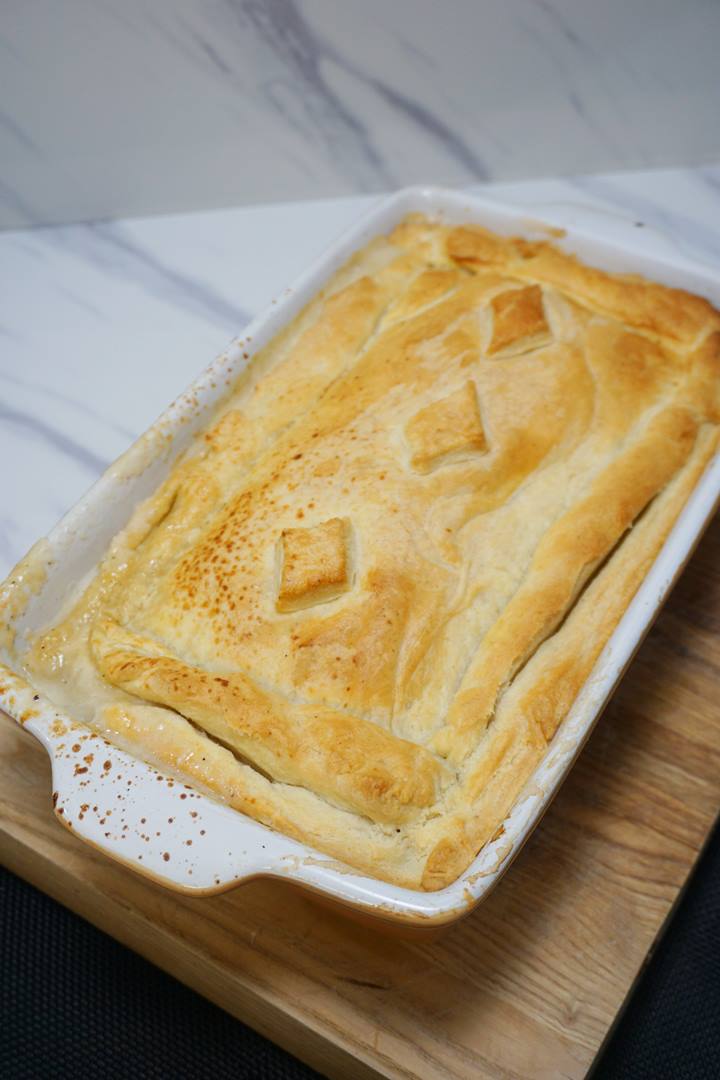 The perfect combination of turkey (or chicken) and ham is also a good one.
Many people have a ham at Christmas so it works out well, but if you don't have, then leeks are also a good combination with chicken (or turkey).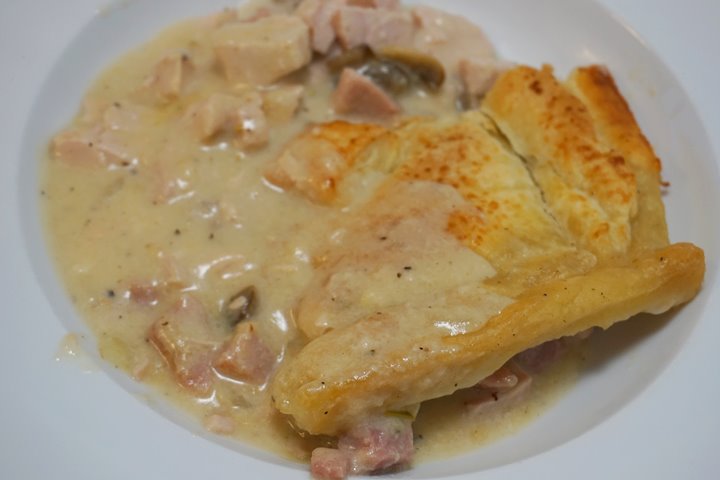 I like to use puff pastry in this recipe but of course, you can also make it with a shortcrust pastry if you prefer.
I hope you enjoy this recipe and find it a useful and tasty way to get rid of your leftovers after Christmas!
How to make chicken and ham pie