Hard-boiled eggs
Hard-boiled eggs (chicken eggs) are an excellent source of protein and nutrients and are relatively low calorie, which makes them a common ingredient in keto diets. A single egg can pack 6-7g of protein depending on its size.
Another great advantage of hard-boiled eggs is that you can easily take them with you in a packed lunch as long as you can keep them cool. This makes them a great healthy snack to bring on a road trip or picnic.
You can just peel them when you wish to eat them, as the shell acts as its own environmentally friendly packaging.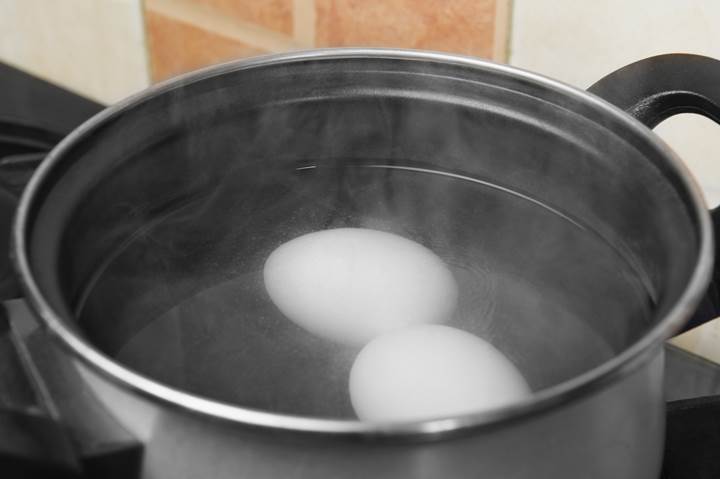 How long to cook hard-boiled eggs
Just like with soft-boiled eggs the trick to get a perfect hard-boiled egg is to boil it for the right length of time.
The perfect hard-boiled egg should have a completely solid yolk and whites. If you overcook an egg the outside of the yolk will turn a greenish colour.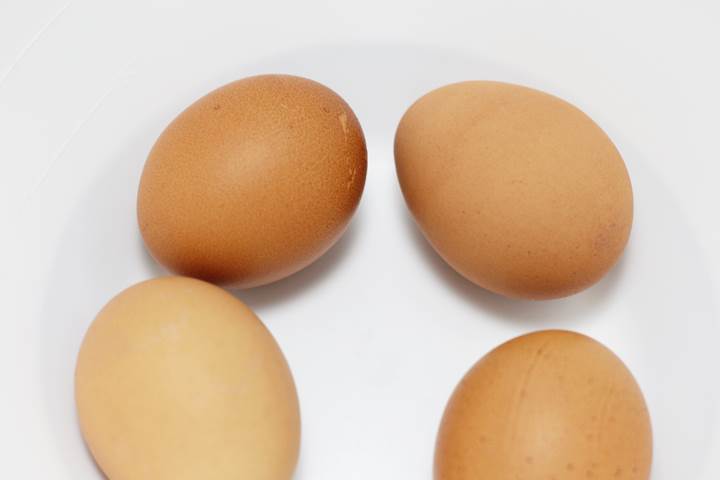 I first add the egg to the boiling water when the water has actually started boiling, not before. I will then time it for 10 to 12 minutes using Alexa to time it for me.
When the 10-12 minutes is up, I remove the eggs from the water and put them in cold water to cool them down.
Hard-boiled eggs last up to a week in the fridge. If you are taking them with you in a packed lunch, make sure you keep them cool as they will only be good for a few hours at room temperature.
This hard-boiled egg cooking time is based on the large eggs we buy here in the Aldi, but you may find that you need more time, depending on the size of your egg and maybe even the altitude at which you are cooking.
The higher you are, the lower the boiling point of water, which will affect your cooking time.
If you are doing a large batch of eggs in one go, it may be wise to check one of them when the time is up, that it is fully cooked all the way through, so as not to risk ruining the entire batch.
How to peel a hard-boiled egg
When you are ready to eat the egg you will need to peel the shell off first. This is fairly straightforward.
What I do is carefully crack the egg on a flat surface all the way around, by softly tapping the egg on the surface.
Then it is simple to peel and the shell will come away with ease.
Hard-boiled eggs are the main ingredient in my creamy egg salad recipe, which is great for making egg sandwiches – also a super portable snack!
How to make a perfect hard-boiled egg