Scrambled eggs with toast
There is nothing more satisfying for breakfast than some well-cooked eggs. There are so many ways to prepare eggs; fried eggs, boiled eggs, poached eggs but in this post we will show you how to make scrambled eggs on toast.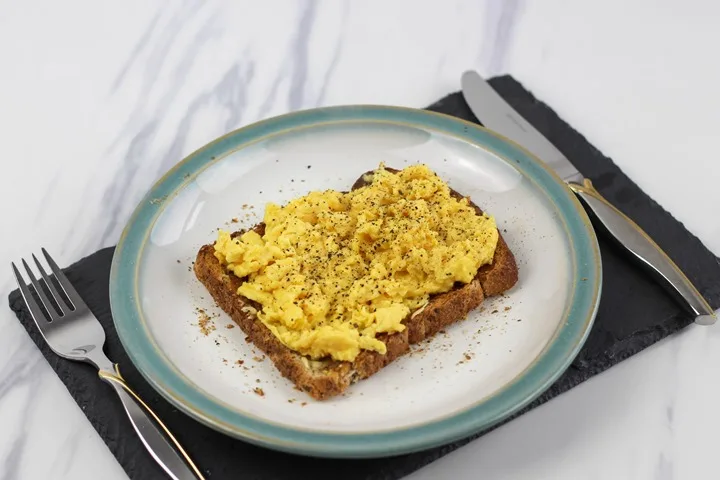 Not only is it a very quick and easy meal to throw together, but it sets you up for the day. That, thanks to the great nutritional value of eggs.
Are scrambled eggs on toast a good breakfast?
You bet they are!
The calorific value of an egg depends on its size, but an average-sized egg might have around 70 to 80 calories. While most of the fat and cholesterol is in the yoke part of the egg, the whites contain more protein than the yoke, meaning an egg is a great protein source.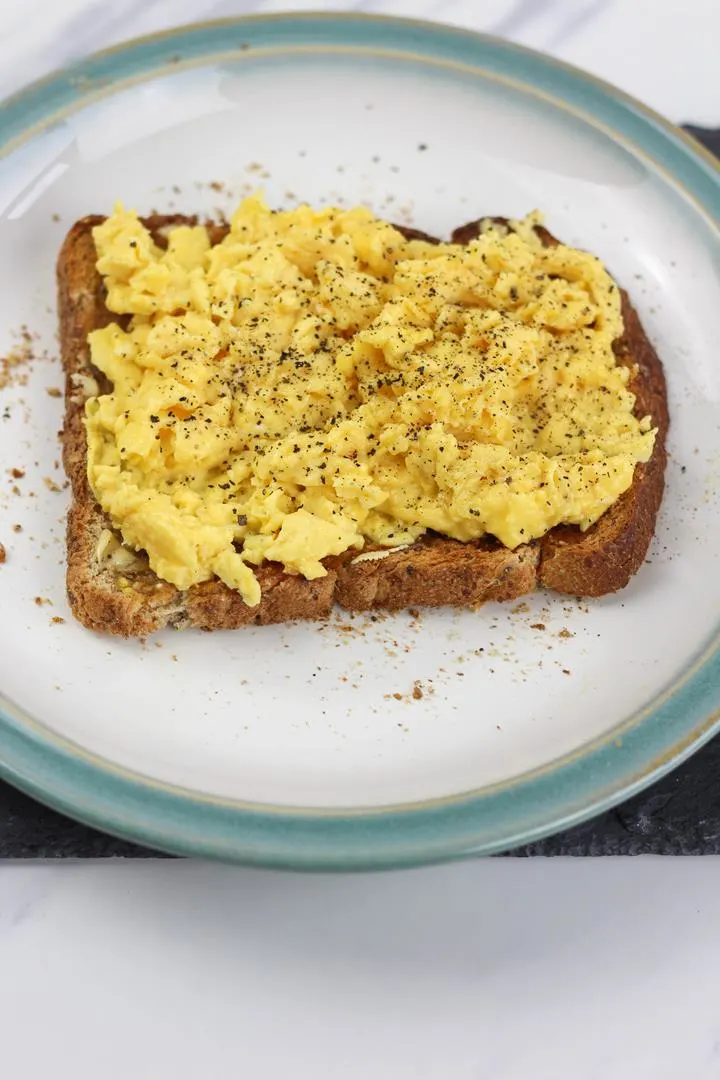 Although the cholesterol value is relatively high in an egg (one egg contains about 70% of a typical recommended daily intake) it can be a great contribution to a balanced diet. Eating the egg on toast adds some carbohydrates to the meal. And throwing away any excess melted butter will reduce the fat intake.
Eggs are often used as part of a Ketogenic diet as they are a main source of fat and protein.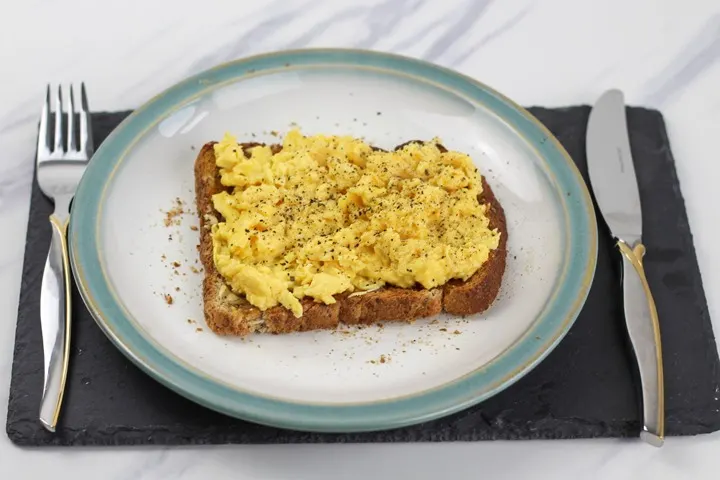 And remember to use pasteurized eggs.
What goes with scrambled egg on toast?
In these photos we have only shown a basic scrambled egg on toast, but of course, you can always make it more exciting with some other scrambled eggs on toast ideas:
You can add some ham to make ham scrambled eggs. Little bits of fried crispy bacon sprinkled on the top are also good – what goes better together than bacon and eggs?! A little bit of cheddar cheese mixed in with the eggs – has got to be good – right!? 😄
Or even some delicious smoked salmon goes extremely well with scrambled eggs on toast. An avocado scrambled egg on toast would also go down well!
No pictures here though, so you will have to imagine the alternatives! There are of course very many!
You can also just eat the scrambled eggs on their own and forget the carbs for a great Keto snack!
See what else you can come up with.
Scrambled eggs without milk
I was always taught at home to whisk a bit of milk into my scrambled eggs. However, I have since found that it is not really necessary, and in fact, you can create the most creamy scrambled eggs just by cooking the eggs themselves.
So having always used a splash of milk when whisking up the eggs, now I just use some salt and pepper to season and add some taste.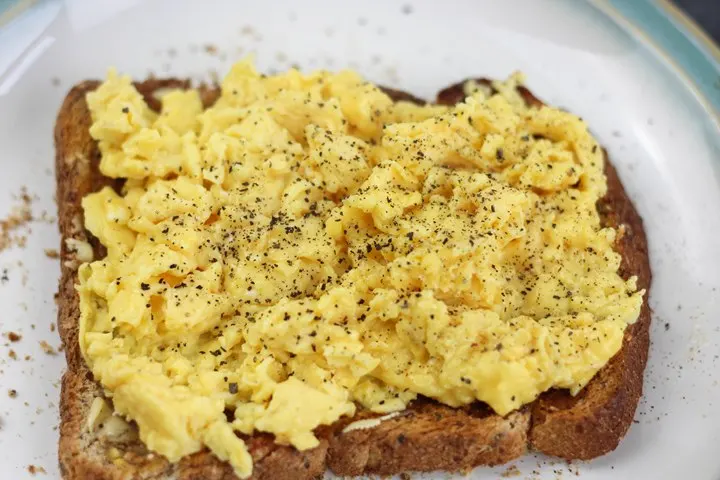 If you are cooking for someone else, make sure to ask how they like their eggs. Some people like them well-cooked (dry) and others like them a bit wetter. Always best to check beforehand as some people can be fussy about their eggs (I know I am!)
Anyhow, if you have never cooked scrambled eggs, then this is the time to try them.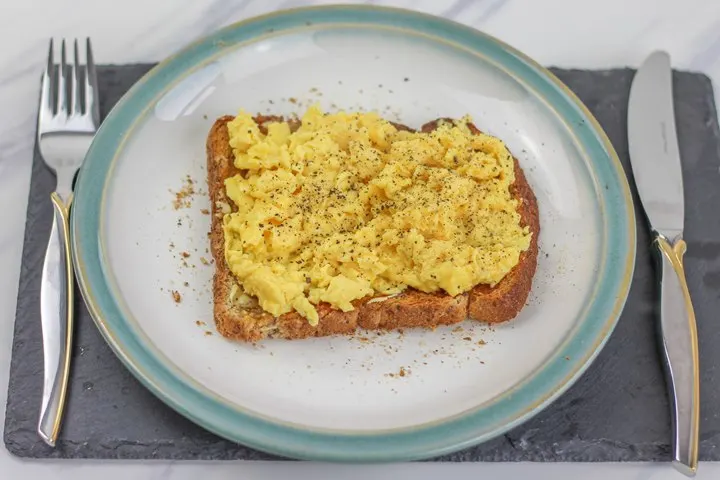 I use two eggs per person, as I think this is a fair amount to get you set up for the day.
The only disadvantage of scrambling your eggs is that you may need some extra work to clean your saucepan. The egg tends to stick to the pan unless you have a really good non-stick layer.
I like to soak the pan first before scraping the remaining egg from the pan. But if you can find a really good non-stick pan, then that is definitely a better option!
Let me know how you get on in the comments section below!
How to cook the best scrambled eggs