Wasabi Surimi Tapas
This is a simple recipe for wasabi surimi tapas. This recipe was inspired by a recent trip to Porto in Portugal, where we were introduced to a variety of Spanish and Portuguese tapas recipes in various restaurants.
We ate something similar to this tapas at Sagardi, which is a Basque restaurant located near the Palace da Bolsa.
What is Surimi?
Surimi, meaning ground meat in Japanese, is actually a paste made from fish.
Surimi is commonly also known as imitation crab, mock crab, seafood sticks or crab sticks. You can use surimi as a replacement for crab meat, which is a lot more expensive. You may find surimi in some forms of sushi.
I bought the surimi from our local Tesco where a 200g pack was only about €1,50. The surimi sticks come in a plastic cover that you have to remove one by one.
Then it is easy to break the strips into long thin pieces with your hands (make sure you wash your hands first!). You can then chop them into long or short pieces depending on what you wish to present.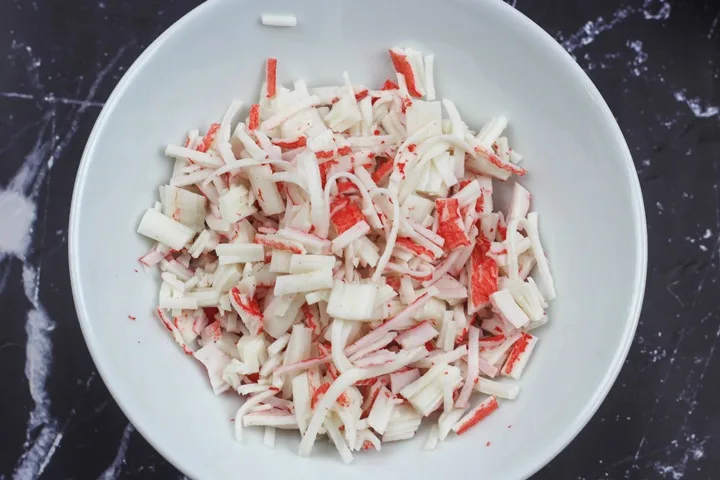 The tapas we ate at Sagardi were I think made with real crab meat, but this was beyond my budget. And to be honest the surimi sticks really do taste a lot like crab, and are homogenous.
Wasabi Mayo
For this recipe I make a very simple wasabi mayonnaise, to add some extra taste to the tapas. Wasabi is Japanese horseradish and is very hot, like a hot mustard or horseradish. It has a very distinct flavour and is very common as an accompaniment to Japanese or Chinese food, together with soy sauce.
You must be careful not to add too much wasabi or it can overpower the taste of the crab. And make sure you mix the wasabi well into the mayo to avoid getting an accidental hit in the form of a large lump.
This is not a pleasant experience as I can testify. I once had wasabi go the 'wrong way' whilst trying it in China for the first time! And yes, everyone thought it was very funny 😃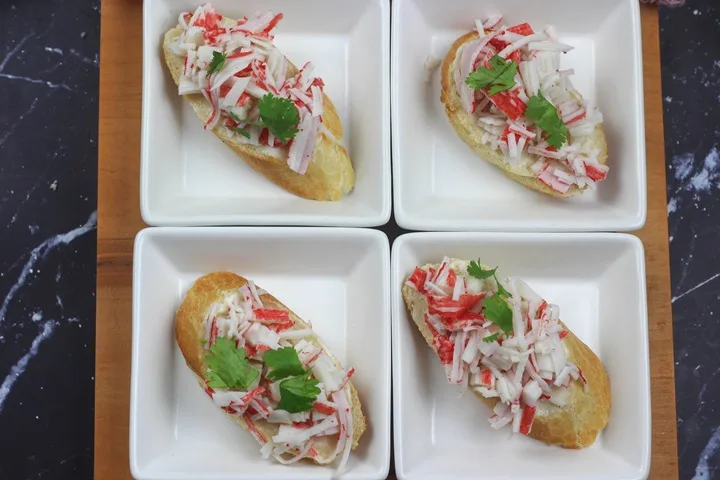 You can serve these tapas as part of a typical tapas meal, as finger food or as an appetizer with drinks before dinner.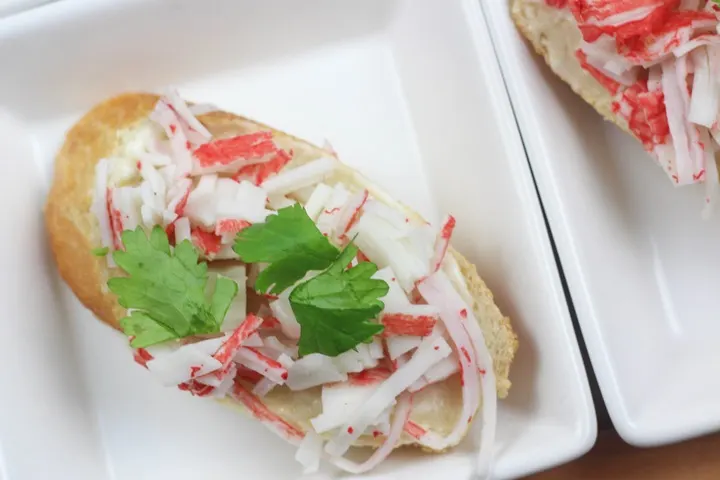 Make these up front and keep them covered in clingfilm in the fridge before serving. Or preferably make them fresh before serving.
You can make these as part of a tapas meal by combining them with some other tapas recipes like Spanish Prawns in Garlic or Garlic Mushrooms tapas.
I hope you enjoy making these simple snacks. If you do, please let me know how you get on in the comments section below!
How to make Wasabi Surimi Tapas