Crab Seafood Tapas
This simple crab seafood tapas recipe gives you some delicious snacks that can be eaten as fingerfood pre-dinner or as part of a full tapas meal.
In the recipe, I have used surimi, which is a paste of seafood and commonly known as fake crab, as it has a similar taste. It is also a lot cheaper than actual fresh crab meat, but feel free to use real crab meat if you can get it.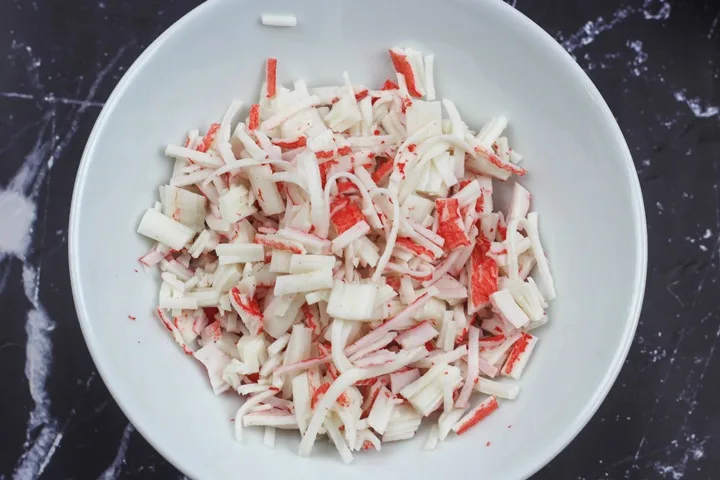 The seafood sauce is actually one I bought readymade in the store. But you can also make your own Marie Rose sauce as an alternative. The recipe for this is given in my shrimp cocktail recipe.
Portuguese Tapas Inspiration
I was inspired to add some simple tapas recipes after a recent trip to Porto in Portugal. Porto is a beautiful city with some fantastic restaurants and a reputation for good food.
Many restaurants have tapas-style menus where you can pick a variety of different tastes. Because it is near the sea the seafood is especially good in and around Porto.
As Porto is only an hour from the Spanish border, the Spanish influence on the food is clear to see.
Which bread to use for tapas
In this recipe, I use a simple French baguette and toast both sides to make it crispy. This gives a Spanish Mediterranean feel to the tapas (even though Portugal is on the Atlantic!). But you could also use untoasted fresh bread or some ciabatta or sourdough if you prefer. It is up to you.
I like the taste of fried bread, and though it adds some calories, it makes the tapas crispy and the olive oil adds a lot to the flavour.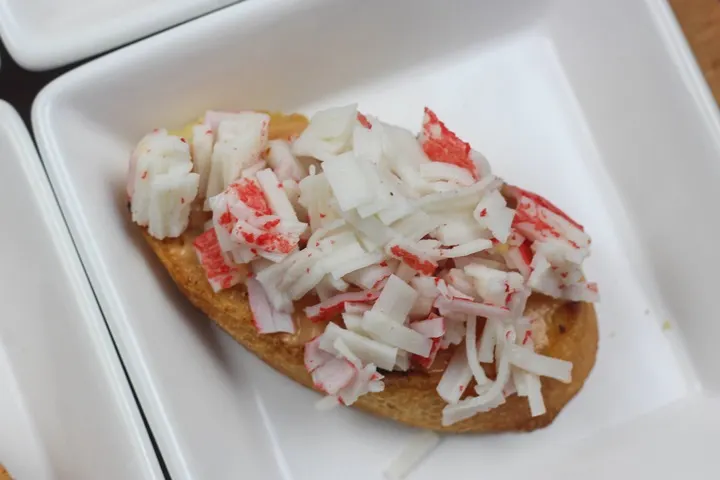 How to eat tapas
Tapas can be eaten as a snack or as fingerfood. Tapas is great for gameday food in front of the TV or as an appetizer with drinks before a meal.
But famously tapas are eaten with an array of other tapas as a main meal with a bottle of wine. Perfect at lunchtime or in the evening when enjoying time with friends.
Try some of my other tapas recipes shown below and make a feast for your friends!
I hope you enjoy making this recipe. If you do, please let me know how you get on in the comments section below!
How to make Crab Seafood Tapas