Kletskoppen Recipe
This simple recipe for 'Kletskoppen' gives you some delicious crunchy Dutch almond lace cookies that are so easy to make and can be ready in 20 minutes. The recipe really could not be simpler and they are so good I bet you eat them in one sitting! We tend to.
My 12-year old daughter decided to make these one day as she was missing them from our time in the Netherlands.
What are 'Kletskoppen'?
Kletskop is the name given to these Dutch biscuits. 'Kletskop' in Dutch means someone who is a 'gossip' or 'chatterbox'. 'Kletsen' is to talk or chat and kop means 'head'.
In Flemish (Belgian Dutch) it apparently means a bald person (though I must say this is news to me).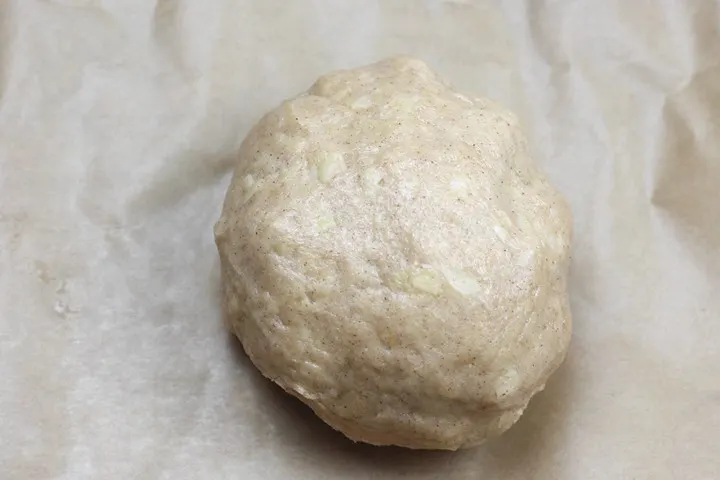 So why these biscuits have this name is a bit of a puzzle to me. Perhaps it is derived from people chatting away while eating these with their morning cup of tea (or coffee, if you are in the Netherlands)?
I used to buy these biscuits regularly in Albert Hein when I lived in the Netherlands. In fact, I would quite easily get through an entire pack in one go as they are so moreish and almost impossible to stop eating once you start.
This kletskoppen recipe uses flaked almonds, but you could also use crushed peanuts if you prefer. The Albert Hein kletskoppen also uses peanuts instead.
We also tried making a batch with cashew nuts and they are also good!
So use whatever you have handy in the same proportions and I am sure it will turn out fine.
Tricks and tips
The important thing when making these biscuits is to make sure you do not place the balls of dough too close together on the baking tray.
It is deceptive but when they start to heat the ball will turn into a flat pancake and keep getting bigger.
So do not make the balls too big. I made them about 3/4″ in diameter and they just reached the adjacent balls on the tray.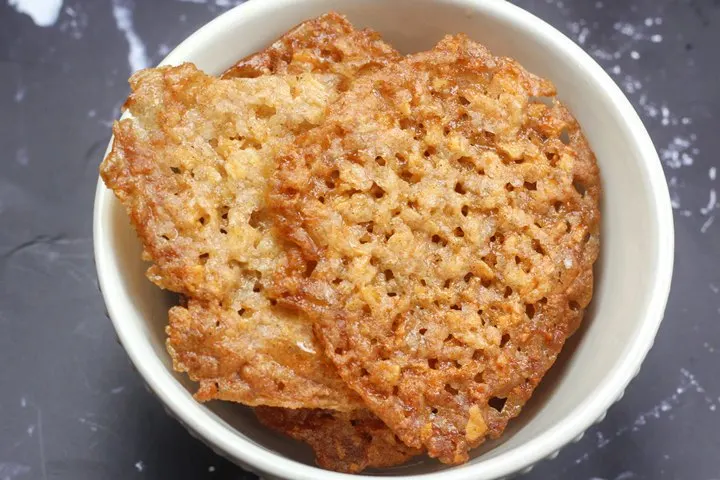 But if this happens do not fret as they are easy to break apart from each other when they have hardened. In fact, they become very brittle and crunchy cookies when they cool down.
You should also make sure that the nuts have been well crushed so they are not too large.
You may find the biscuits are quite greasy from the butter when you remove them from the baking paper. I found that placing some kitchen paper in the biscuit tin to absorb some of the butter helped to improve this.
I think you will find these biscuits delicious. We certainly do and are very glad we can make them at home now as we cannot buy them here in the shops. If you like this recipe you may also like my Dutch Christmas Cookies (Kerstkransjes).
Serve them with tea of coffee. Alternatively, as they are super crunchy, break them into small pieces and use as a crunchy dessert topping on ice cream or fruit salad.
If you do try this recipe then please let me know how you get on in the comments section below.