Brie and Date Tapas
This easy recipe for a brie and date tapas is a perfect snack, appetizer or as part of a full tapas meal.
I recently ate one of these at the Mercado Bom Sucesso in Porto, Portugal. This amazing food market near the Casa da Música in Porto, hosts lots of food stalls selling all types of Portuguese food and wine, and is a great place for lunch or dinner.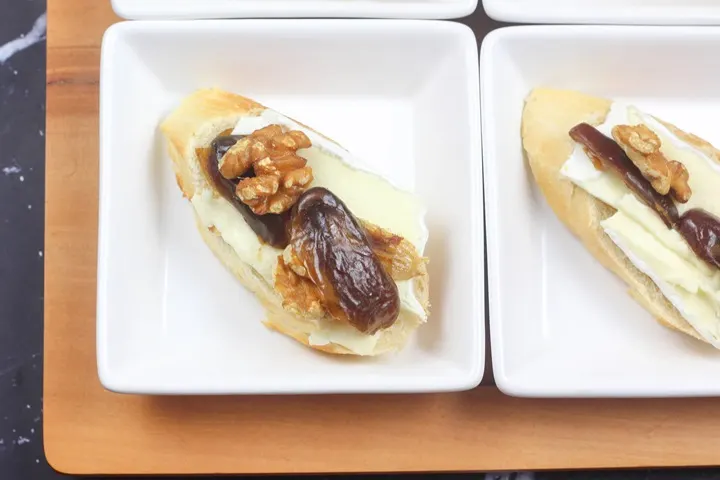 You can find all sorts of different variations there, all of which are delicious.
Cheese and dates
Cheese and dates have always complemented each other perfectly. The savoury taste of the cheese goes perfectly with the sweetness of the juicy dried dates. Just as you might eat brie with cranberry or apricot to compliment the taste.
Try my prosciutto wrapped dates with goat's cheese for another perfect example.
I have used Président Brie in this recipe, but you could also use camembert or goat's cheese if you prefer.
The addition of walnuts gives an extra nutty taste to the tapas, making it super delicious.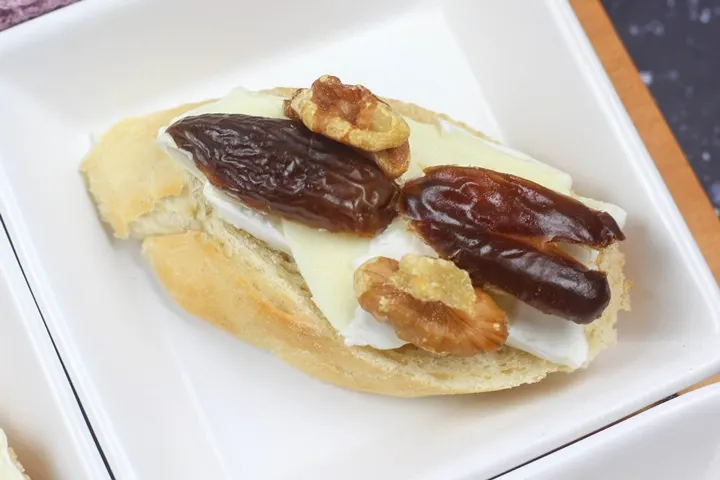 If you wish to have a warm version you can toast the brie on the bread before you add the dates and walnuts as a variation. I did this today for my lunch.
What is Tapas?
Tapas are snacks or appetizers that can be eaten alone or in combination with other tapas dishes as a main meal. They originated in Spain and are part of the Spanish culture. Tapas can be as simple as a bowl of olives or as delicious as Spanish garlic prawns.
We were told in one restaurant that they had many Spanish visitors who came to Portugal to eat Spanish tapas in Portuguese restaurants! Spain is of course right next door to Portugal, so you can imagine how the food travelled there.
If you have friends around to eat, why not try this with some of my other tapas recipes and have a slow evening with a bottle of wine? It is a great way to spend time together.
I hope you enjoy making this simple delicious treat. Let me know how you get on in the comments section below!
How to make brie and date tapas