Ham Egg and Cheese Omelette
This is an easy recipe for a bacon cheese omelette.
There is no doubt that bacon and eggs are two foods that belong together, especially at breakfast time. This simple bacon cheese omelette recipe is a perfect example of that – easy to make and it tastes fantastic.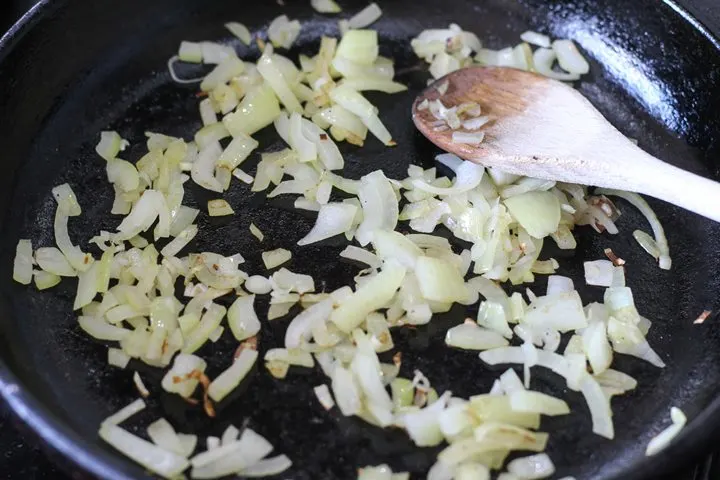 If you make it thick enough, a bit like a Spanish Omelette without the potato, you can even take it with you in your packed lunch and eat it cold.
How to use up leftovers
In this cheese and bacon omelette recipe, I have actually used some leftover ham from a boiled ham instead of bacon lardons. The effect is pretty much the same though.
I found this a great way to use up the leftover ham, which was not enough for a full meal for the three of us.
The same went for the cheese where I was using up a nearly finished pack of cheddar, from the Aldi. It was in such a state it needed grating and putting in something anyway. This worked perfectly! It could also have gone towards some cheese sables, but instead, we used it here.
If you wanted to make a nice Keto snack, you could also just leave the onion out of the recipe.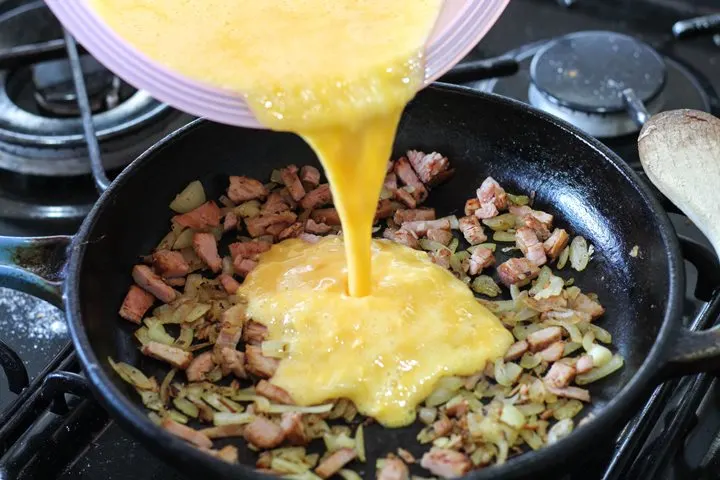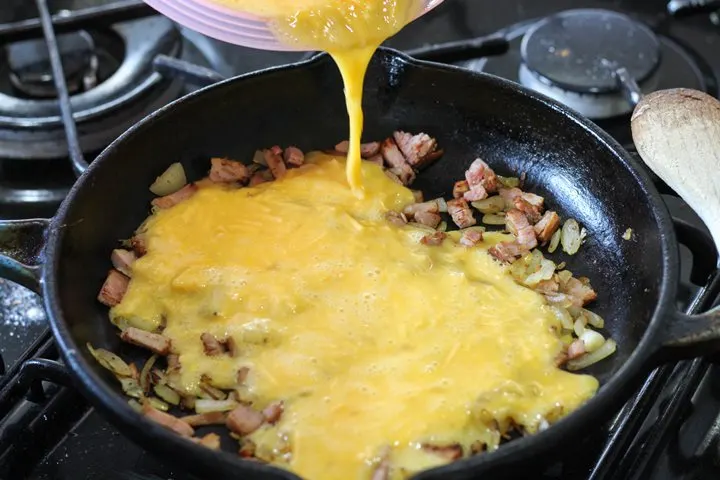 I think this omelette looks a bit like a Spanish omelette as it is quite thick. Spanish omelettes are normally made with potato and eggs and sometimes have onion in them.
This recipe does not have any potato in it, but if you did have some cooked potato leftovers, the potato would go quite happily into the mix. Delicious!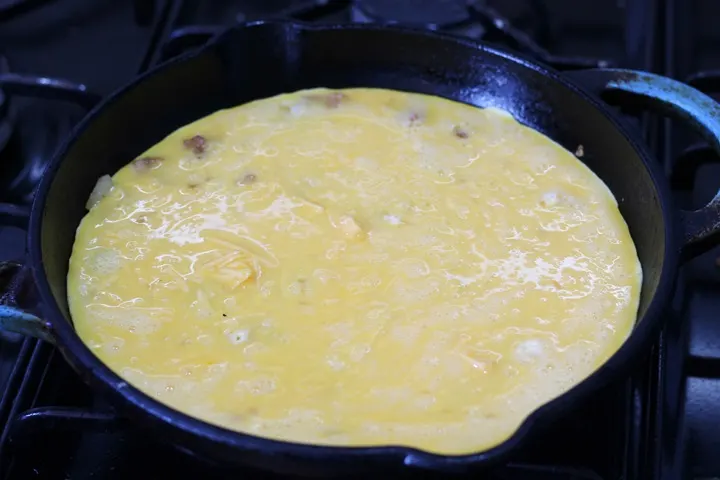 Traditional Omelette
If you want a more traditional bacon egg and cheese omelette, you may want to cook it in a slightly bigger pan, so it is not so thick.
The egg will then cook a bit quicker on the top and you can turn half of the omelette over on itself when it is cooked and before you serve it. It is then a bit easier to keep a soft egg centre if that is how you prefer your eggs.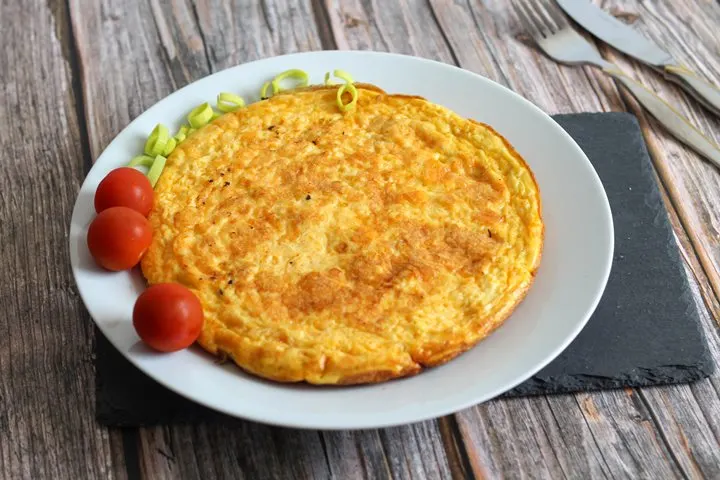 However you cook it, the famous omelette is here to stay and is something we will be coming back to when we want a quick snack or need to use up some cheese, ham or even potato leftovers.
It is a great breakfast or lunch meal after Christmas or Thanksgiving, when you may have some ham that needs to be used up.
Let me know how you get on in the comments section below!
How to make a cheese and bacon omelette
Some other breakfast ideas:
The ham in these photos was leftover from: