Pan Seared Sea Bass Recipe
This recipe for pan-seared sea bass will show you how to cook sea bass fillets in a skillet. It will also give a simple recipe for a buttery lemon, herb and garlic sauce to accompany the crispy fish. I use the same method here to cook the fillets as I would also use for mackerel, as it gives the fish a nice crispy finish, which I like.
Serve up with some nice new potatoes and some greens for a perfect healthy supper.
Sea Bass
In Ireland, we have access to the European Bass, which is a well known fighting fish and considered a great catch off our plentiful shores. Bass can be caught off the shore and are known as a delicious eating fish. The fish has a white flesh and is silver in colour.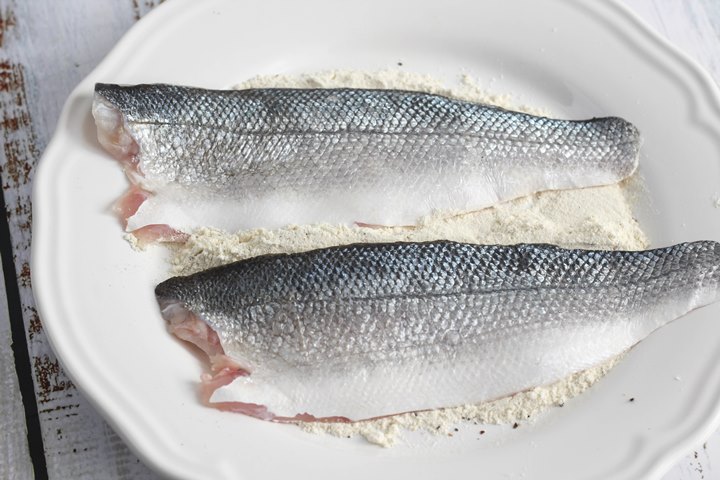 We can buy fresh sea bass fillets locally in our Aldi store, and they really are very tasty.
In the USA, you may see references to Chilean Sea bass, which is actually a Patagonian Toothfish, and is no relation to the Sea Bass. The name 'Chilean Sea Bass' was apparently invented by a fish wholesaler, who wanted to sell more fish. How these Chilean Sea Bass taste, I do not know, as I have never tried them, but if it is anything like the European Bass then this recipe must work for them too.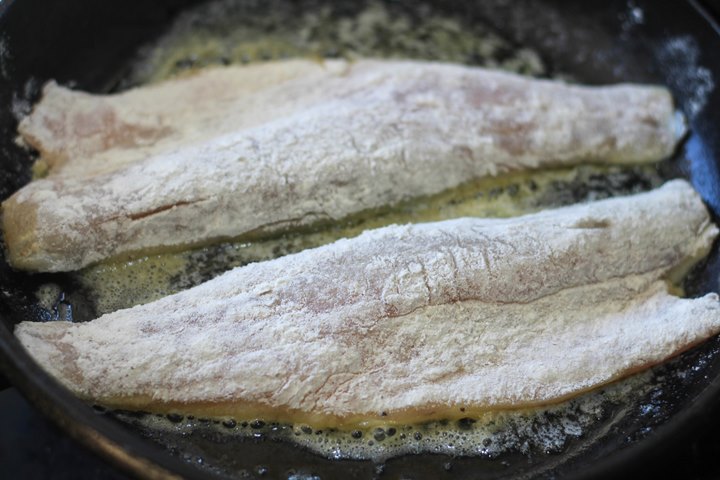 Fishing for Bass
As a teenager, I remember fishing for sea bass off the shore in Cornwall in the West of England. We would fish the tide up using strips of mackerel or a sandeel as bait, with a 4-pint container of HSD (Hicks Special Draught, St. Austell Ales) from the Logan Rock Pub to keep us company.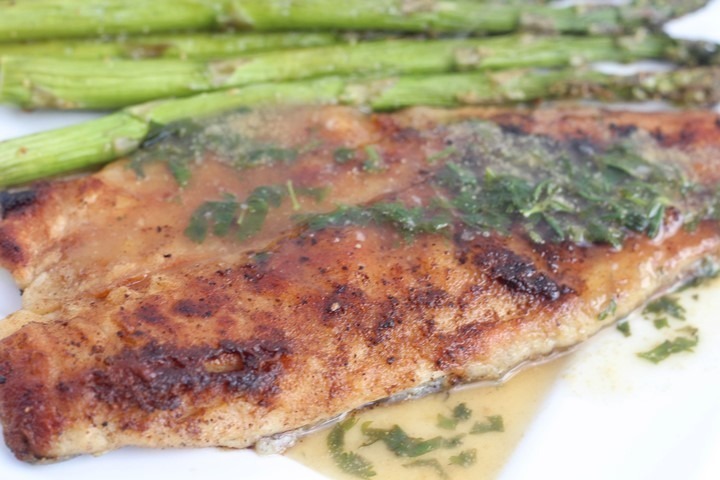 Many a night was spent watching the surf from the beach, but I do not remember ever catching very much. They are a hard fish to catch, but the patience is well worth the wait.
What to serve with sea bass?
When David Cameron toured Europe in June 2015 desperately trying to avoid having to have a Brexit referendum, he was reportedly fed sea bass and grilled or roasted asparagus by several of his hosts for a week. So it would seem that is the logical green to serve up with these fillets.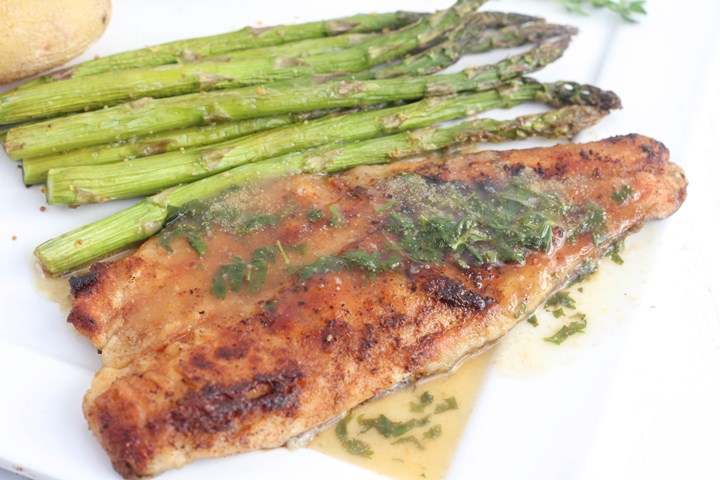 I added some new potatoes cooked baked in the oven and it was perfection!
I hope you enjoy making this dish. Please let me know how you get on in the comments section below!
How to cook pan-seared sea bass