Spanish Chicken Casserole
This delicious Spanish chicken casserole recipe is so easy to make and is very tasty.
At its core, this stew features succulent chicken pieces, browned to perfection. Their tender meat effortlessly soaks up the essence of the simmering broth. As you take your first spoonful, you're greeted by the unmistakable smokiness and robustness of the chorizo sausage.
The chorizo, with its deep red colour and bold seasoning, imparts a spicy kick that dances on your palate, mingling with the other ingredients in delightful harmony.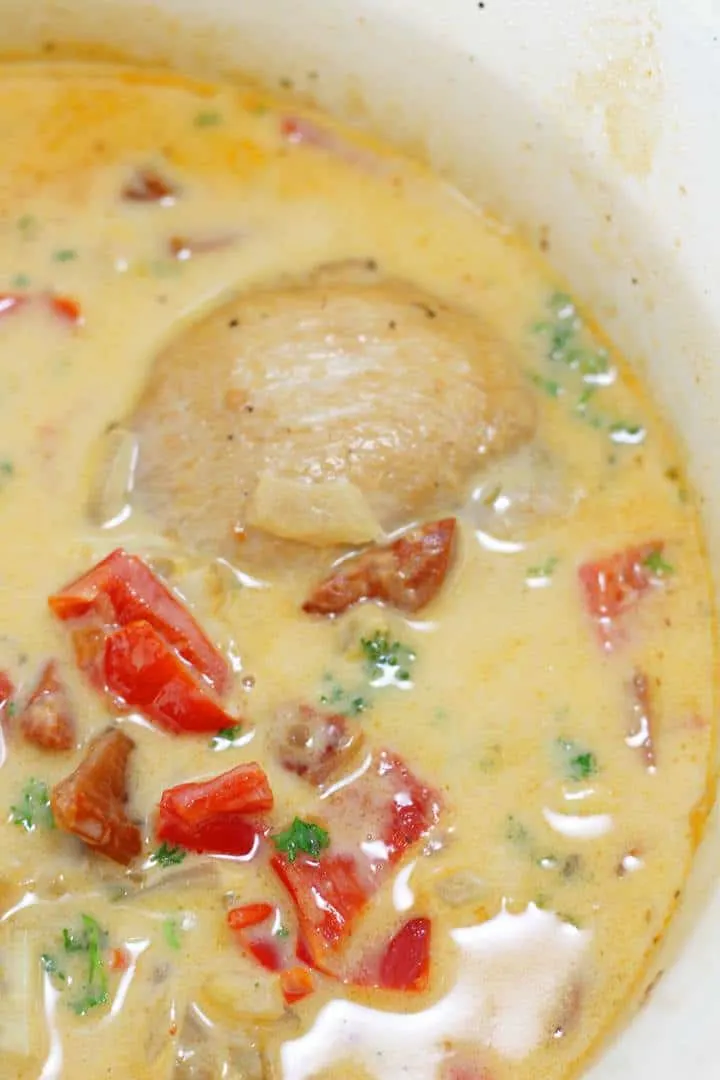 Over the years I have visited different parts of Spain on holiday and have always loved the food. They often have fantastic tapas restaurants that serve little tasty tapas dishes that are just to die for.
You should perhaps also try my Spanish prawns in garlic tapas recipe, which is one of our favourite quick lunches, when we are at home.
This Spanish chicken stew idea comes from something I tried in one of those Spanish restaurants.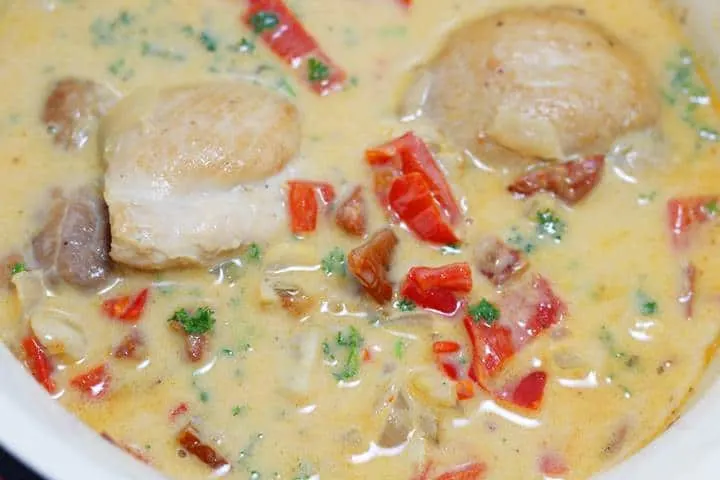 La Flauta in Barcelona was a wonderful example of somewhere we have eaten that was just full of food inspiration.
Every dish was something new and special and made you want to go back.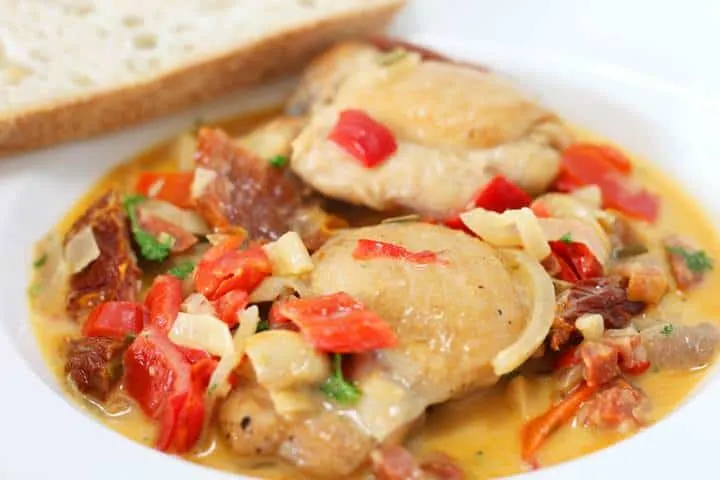 All based around the Mediterranean sea, the Spanish, Italians and French all have their different own styles of cooking.
But this chicken and chorizo casserole recipe, with the Spanish chorizo and the sun-dried tomato ingredients, gives a special Spanish feel and taste.
Spanish Cuisine
I thought about adding some paella rice to the casserole to create a sort of paella, another Spanish speciality, but haven't dared try that yet. Maybe next time. I do have a nice paella pan that we use when we are camping, just for this purpose.
This is an easy casserole recipe to make in a crock pot or slow cooker. Come home to the delicious smells wafting through the kitchen!
This Spanish chicken chorizo stew is more than just a meal; it's a culinary adventure. It encapsulates the warmth of Spanish cuisine, bringing together robust flavours and aromatic spices to create a symphony for your taste buds. Served with crusty bread to soak up the flavourful broth, this stew is a true celebration of the vibrant and diverse culinary heritage of Spain.
I hope you enjoy making and eating this dish and look forward to any suggestions to improve it. Please leave any remarks in the comments section below.
Many thanks!
How to make chicken and chorizo stew.
If you enjoyed this recipe you may want to try these: