Apple Cherry Crisp Recipe
This easy and quick-to-prepare apple and cherry crisp recipe is a great dessert to make when you need something to completely fill you up after supper.
This is really good comfort food that always goes down well.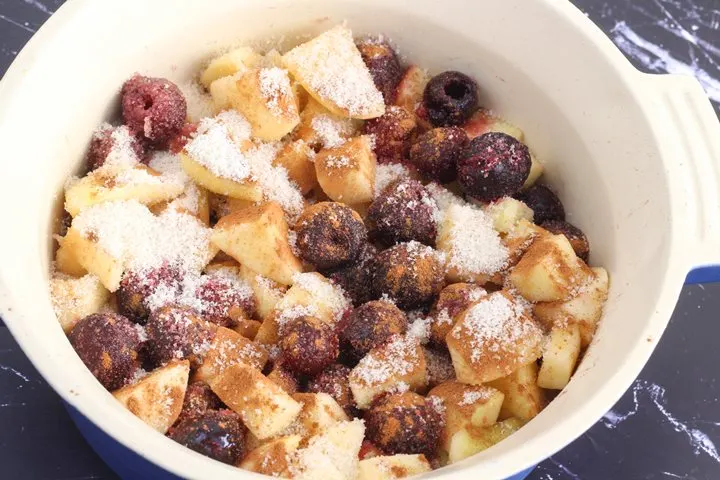 Serve up with some whipped cream or custard. Or even some clotted cream if you can get your hands on some.
Apple and cherry crumble topping
Where I come from, we would call this an apple and cherry crumble. Although a crumble topping would not normally be made with rolled oats.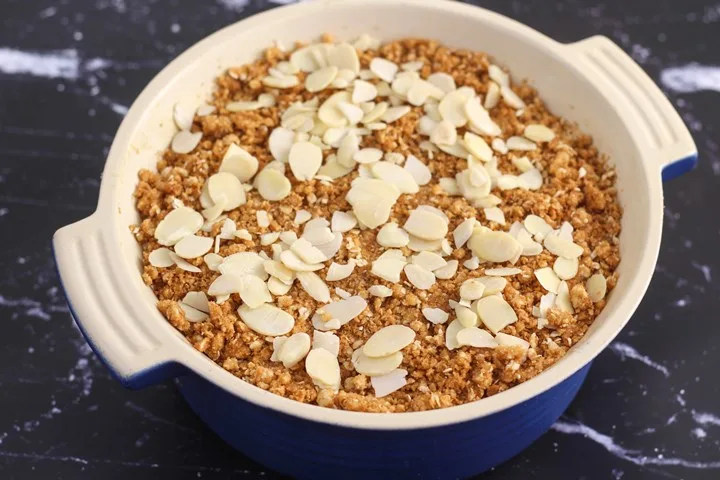 But never mind, because in this recipe I added rolled oats to the topping. And I called it a 'crisp' instead to differentiate.
It works very well, as the topping is indeed a lot crispier than a normal crumble. A normal crumble is made with just flour, butter and sugar.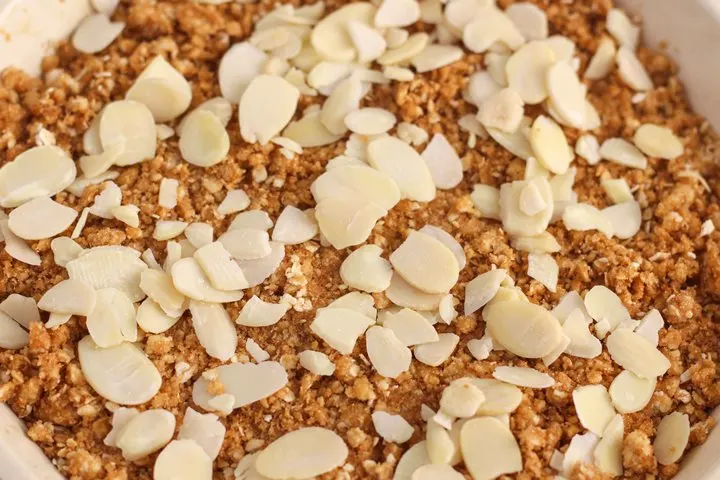 I think the flaked almonds on the topping also give a nice crunchy crisp feel to it.
You could always use a traditional crumble topping with just flour, sugar and butter, but you would have less crunchy bits to chew on!
Which fruit to use in an apple and cherry crumble?
I used Cripps Red, or Joya apples in this crisp recipe. These are also sometimes known as Sundowner apples.
But really I do not think it matters too much when you are making a pie or crumble what type of apple you use. As long as they do not go all mushy. They just need to retain their form when cooked.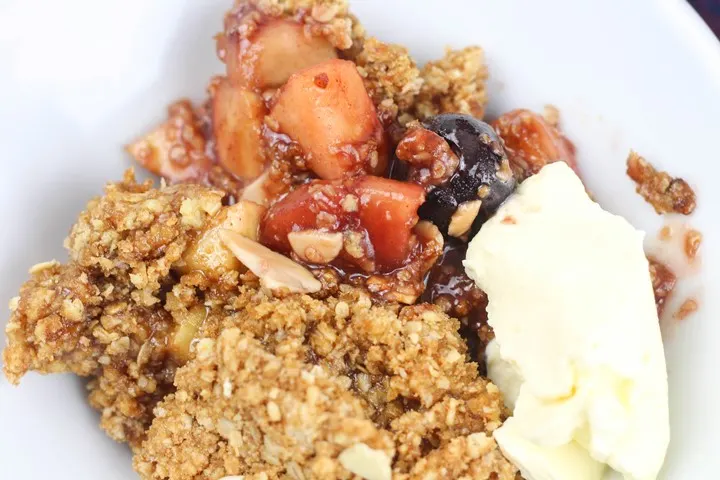 If you have an apple that is too tart, the topping will normally compensate as it contains a lot of sugar and butter.
If I use cooking apples, I will tend to saute them a little in a pan with some sugar and cinnamon, like in my apple and cherry pie recipe, before putting them in the pie dish.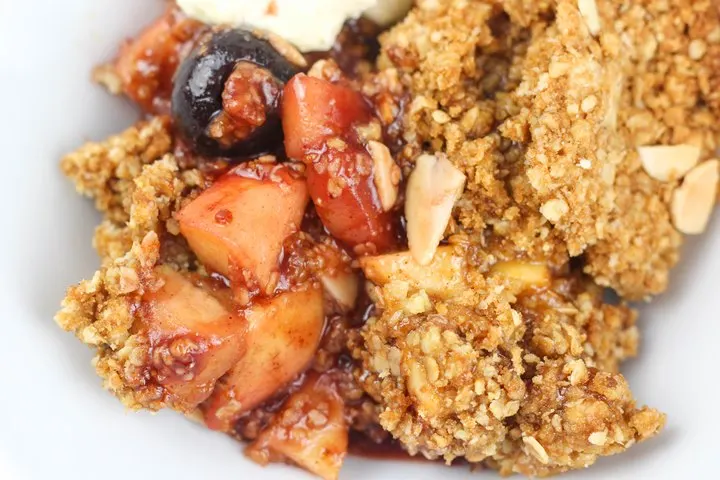 But these eating apples, just like Granny Smith or Golden Delicious, were fine to put straight into the baking dish without pre-cooking, making preparation a lot quicker and easier.
For the cherries, I used some frozen dark sweet cherries that had been de-seeded (you really do not want to bite into a hard cherry seed while you are eating this, believe me!).
But you could use fresh if you prefer, but you will have to deseed them yourself (more work!)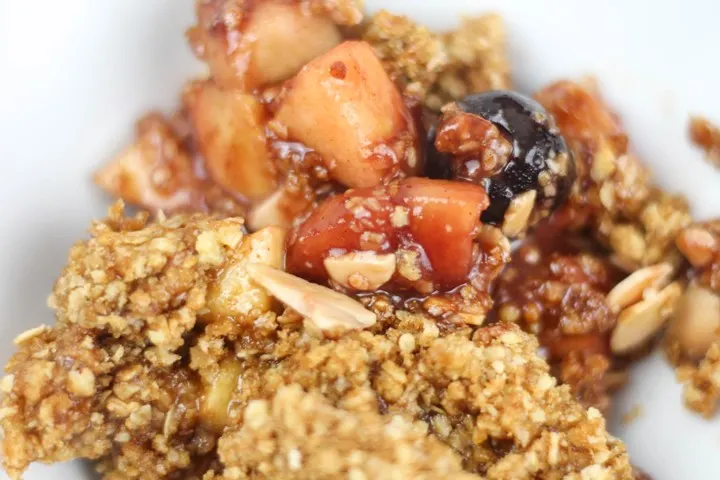 I hope you enjoy making this recipe and look forward to hearing any feedback below!
How to make a tasty apple cherry crisp dessert