Roast Beef, Cheddar and Pickle Sandwich
This easy recipe for a roast beef, cheddar and pickle sandwich is a classic sandwich that you may find as part of a typical English ploughman's lunch. It is a great way to use up any cold beef leftover from a roast beef Sunday lunch, and a perfect sandwich for a lunchbox at work.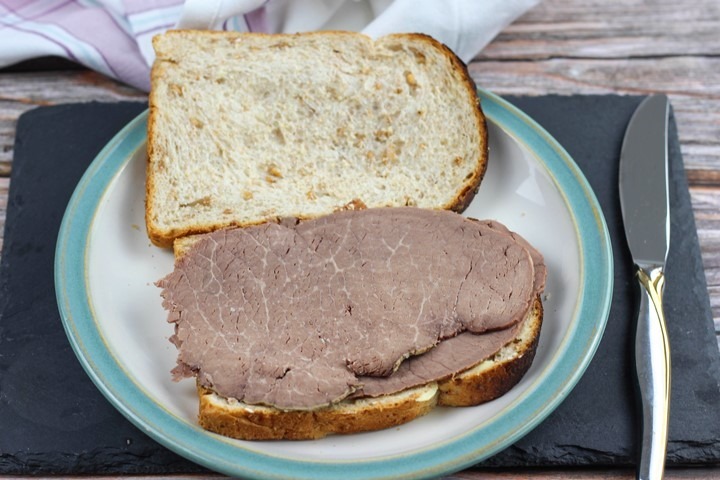 Leftover beef sandwich
There are several sandwiches you can make with leftover cold beef. There is of course the simple beef sandwich, with just butter and sliced of beef. Depending on your preferences, you may wish to complement this with some mustard or horseradish or just some salt and pepper.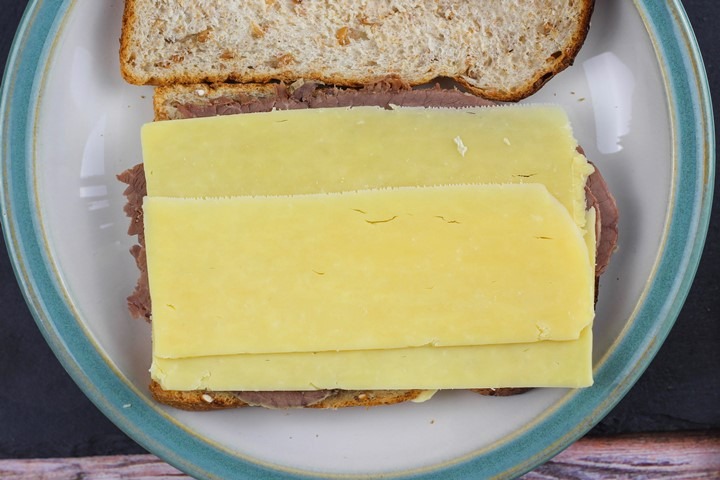 But this beef, cheddar and pickle sandwich takes it one step further, being simply a combination of the classic cheese and pickle sandwich and a beef sandwich. And believe me, it is a great combination.
Alternative sandwich ingredients
Of course, you do not have to use leftover beef for this sandwich. I in fact used some Irish Angus topside slices, ready to eat from Aldi for these photos. But you could even use some corned beef (also known as bully beef or salt beef) from a tin if you wanted to. That also tastes good.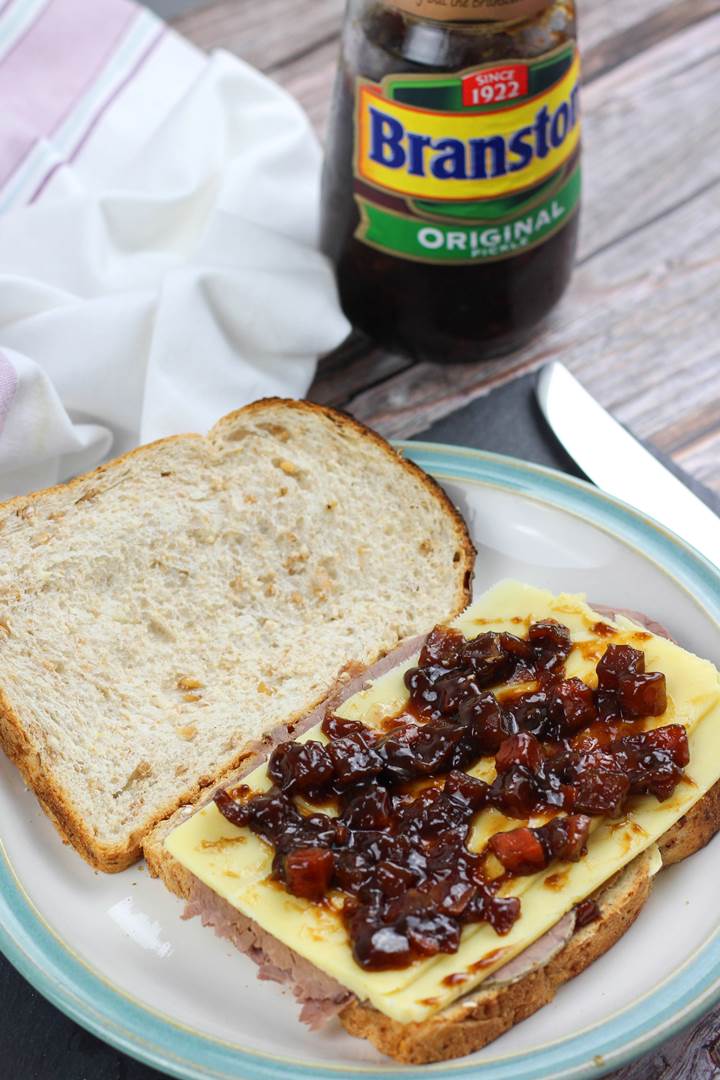 I used some Irish Mature White Cheddar in this sandwich, which I sliced myself. But of course, any type of cheddar will do. There are so many varieties you could use. You could even use some vintage Gouda if you prefer. The stronger the better I would say, but that is my personal opinion of course.
For the bread slices I used some Golden Range Wholegrain from Pat the Baker, which is a tasty sliced Irish brown bread. But you can use whatever you fancy – white bread, baguette, sourdough. Probably the crustier the bread, the better.
And of course, no pickle sandwich is the same without some Branston Pickle. A very English ingredient, but one that is difficult to surpass. But if you are looking for alternatives, you could try using a chutney instead, for a beef, cheese and chutney sandwich.
I hope you enjoy making one of these sandwiches and enjoy it as much as I do. Maybe you will try it with some hot roast beef instead!?
If you do try it, please let me know how you get on in the comments section below!
How to make a beef, cheese and pickle sandwich
Here are some other classic sandwich recipes: