Steak and onion
There is nothing better than a steak and onion sandwich. It is quick and easy and fills a hole.
This steak and onion sandwich recipe is actually a steak sandwich recipe with caramelised onions, as it is just superior!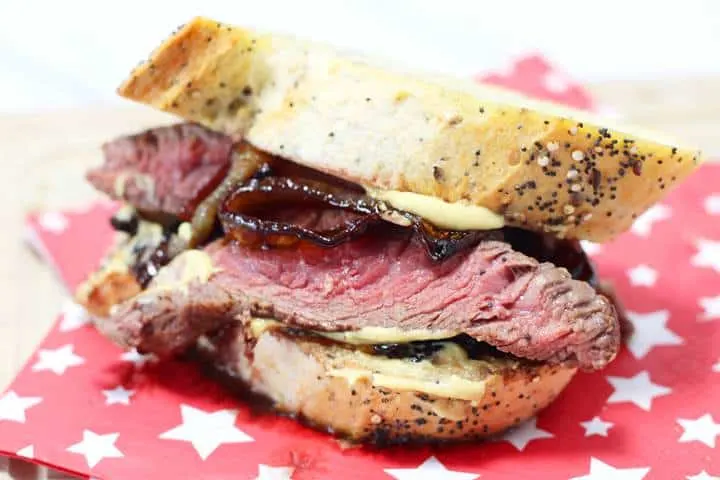 Many years ago when I worked in London, I would occasionally pick one of these up at the local deli.
They would be made with delicious fresh bread and were delicious. The combination of the steak, the sweetness of the caramelised onions and the bitterness of the mustard is just a classic taste.
My best steak sandwich!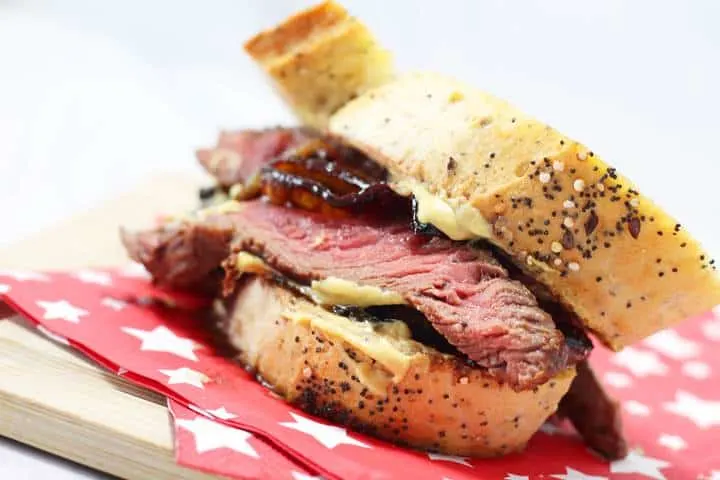 One of the tricks is to find a nice bread to make your sandwich with. A nice sourdough loaf would do nicely, but I did not have one to hand for this one.
An Italian ciabatta or even a nice French baguette – what could be better than a steak sub?!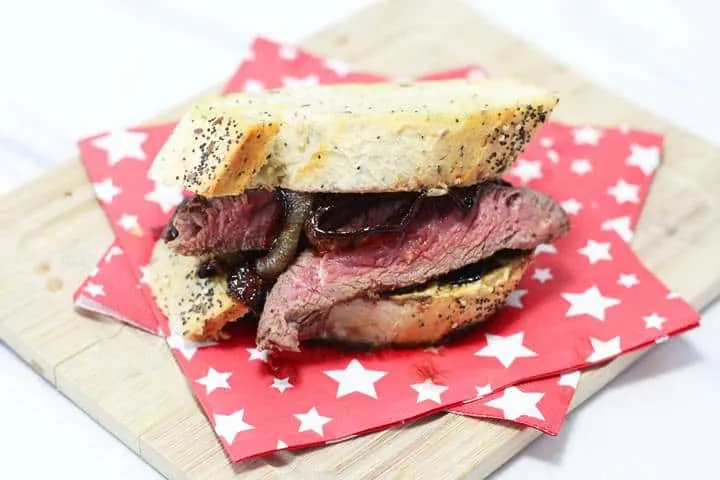 The other key trick is to caramelise the onions to perfection. You could of course just use fried onions for this, but it is not quite the same.
Caramelising the onions, as described below, gives that extra special taste that combines so well with the mustard and steak.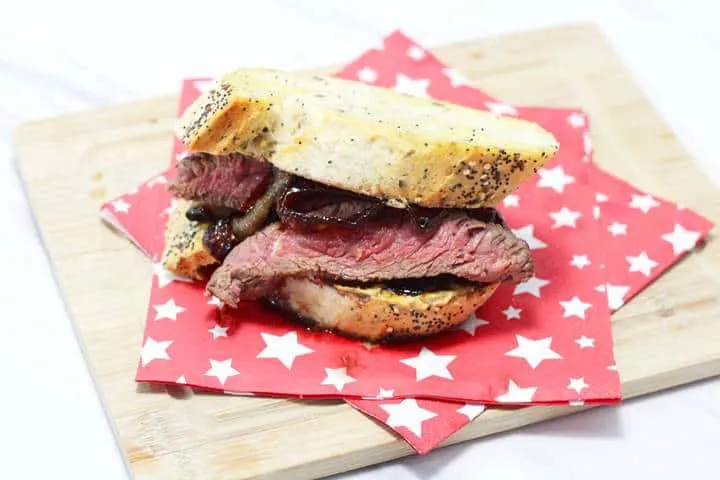 Steak cut
And of course, the right cut of meat is essential. You need to have a cut that is tender and not chewy.
I have used some delicious sirloin in these photos. I can get this very cheaply at my local supermarket (Aldi) and it is from Black Angus bulls and has been 30 day aged. It is tender and very tasty.
So when you are wondering what to take to a BBQ, with a nice piece of steak and some tasty bread you can hardly go wrong.
You can produce a BBQ steak sandwich in no time, as long as you have somewhere to cook the onions.
You can of course also always add some rocket leaves or something similar to make it more colourful if you wish.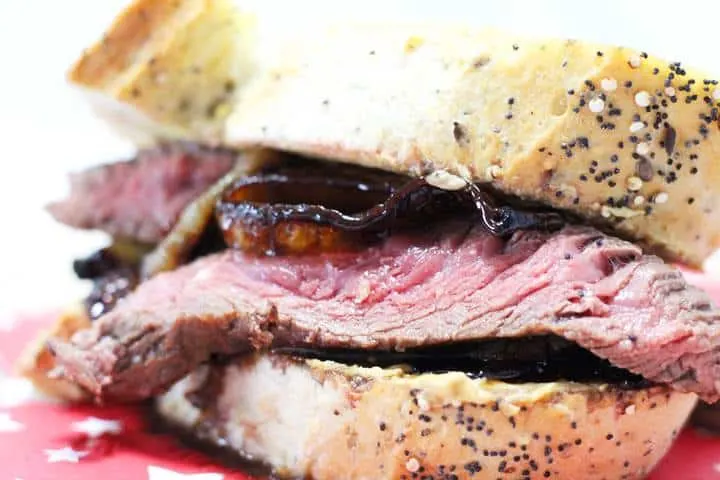 I hope you enjoy making your own steak and onion sandwich. Let me know how you get on in the comments section below!
How to make a steak and onion sandwich
If you enjoyed this recipe, then please check out some of my other recipes in this link:
recipe index
.
Or these: