Toad in the hole with gravy
This is a recipe for a traditional toad in the hole with gravy.
Toad-in-the-hole is a classic British dish, traditionally made with British sausages in a Yorkshire Pudding batter. Really it is just an excuse to eat more Yorkshire pudding, which we normally only eat now and again on a Sunday at the Sunday roast!
Yorkshire pudding is not really a pudding, but is batter that is cooked in oil in the oven at high temperature. Getting the oil to a high temperature is the secret to producing a good Yorkshire pud!
The sausages can really be any British or Irish-style sausage. In these photos, I used some hand-tied Irish pork sausages from Aldi. But really you could use any British or Irish sausage.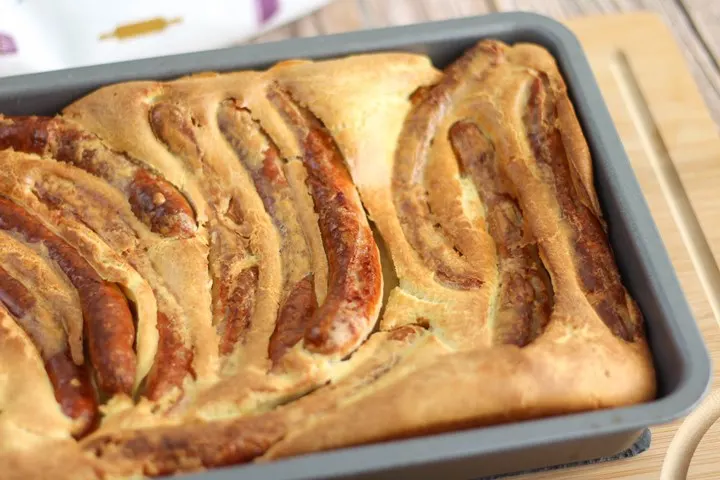 In fact, a sausage that gives off a bit of fat during cooking would be a bit better than these ones, as you need some oil in the tin to get the batter to rise properly.
If you do not have enough oil from the sausages, then add some vegetable oil, but let it get up to temperature before adding the batter. It needs to be piping hot!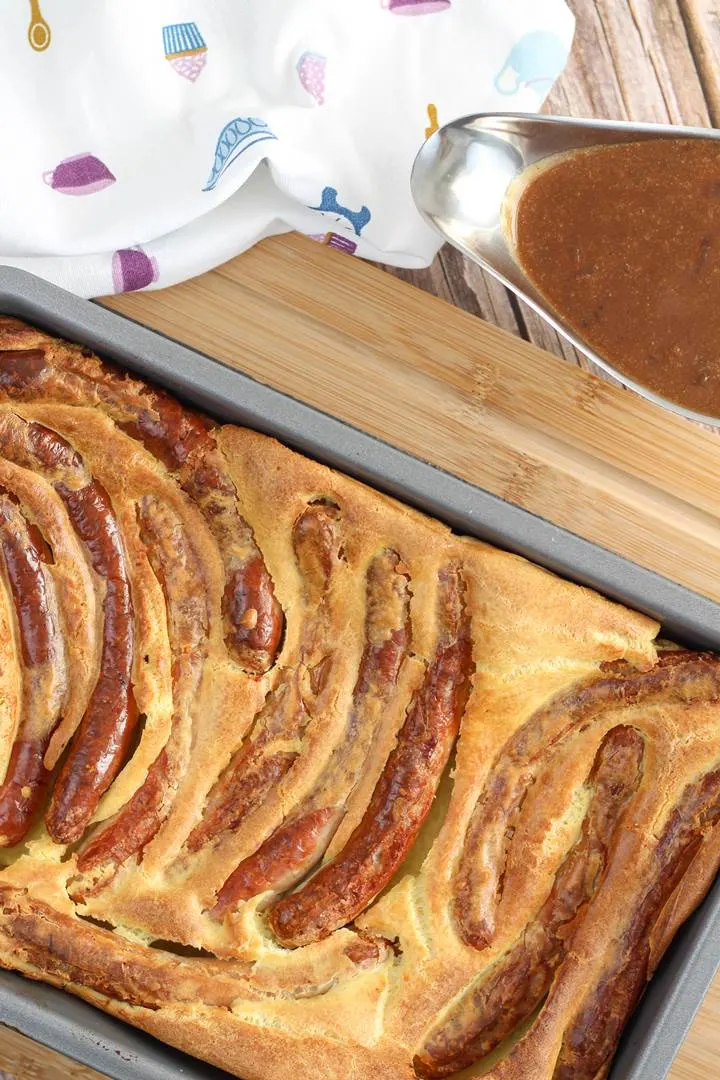 For the accompaniment to this meal, I have included a simple recipe for a red onion gravy. The gravy helps to add some sauce to everything, especially the batter. You cannot eat a Yorkshire pudding without gravy! Well, I can't!
British Classic Recipes
This hearty meal is another of those British classic recipes I remember from my school days. It was an absolute favourite of school caterers, as it was easy to make, and you just throw it in the oven until it is ready. Easy to time and minimal preparation.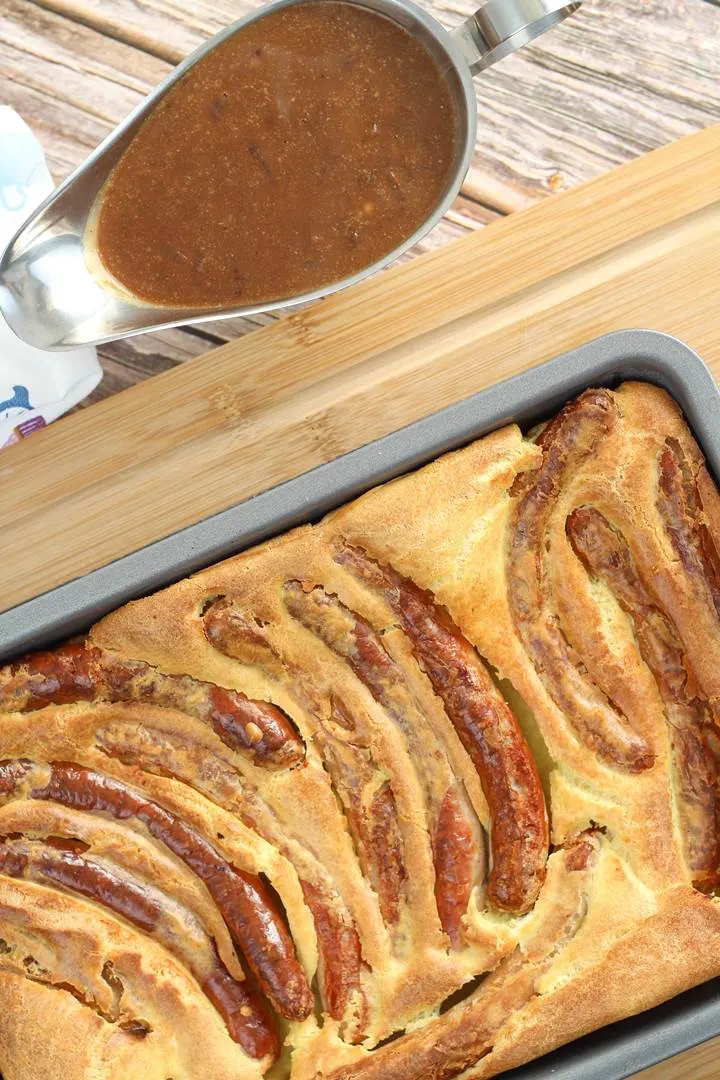 However, I must say that some of the toad-in-the-hole that I was served as a kid had seen better days (I think they must have re-heated it or something!)
Anyhow, I hope you enjoy making this and look forward to hearing your feedback in the comments section below!
How to make Toad in the Hole with Gravy