Marmite Cheese Toast
This simple recipe shows you how to make a simple marmite cheese toast. This easy meal is a perfect quick warm snack, and a great improvement on a standard grilled cheese as it uses a combination of mayo and Marmite to add a bit of zest to the meal.
In our house, this is our version of a Welsh rarebit, and is it easier than creating some melted cheese concoction with mustard and Worcestershire sauce, which other people may call the same. We think these Welsh rarebits taste better.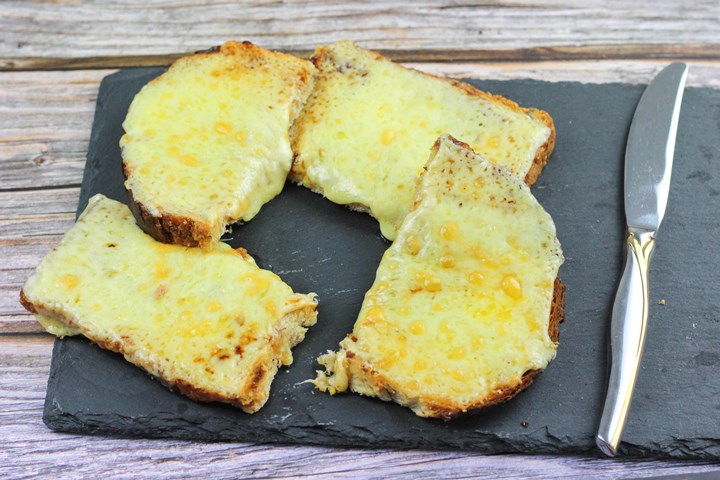 We will often whip up this quick meal if no one feels like cooking.
Variation in Ingredients
You can play around with the ingredients as much as you want in this dish. I have used some delicious strong vintage Irish cheddar and some tasty sourdough bread from Aldi in this recipe.
But you can use whatever you fancy – some sliced baguette or ciabatta, or some other slices of tasty non-processed cheese like Gouda, red Leicester or other strength cheddar are also good.
But don't mess with the Marmite or Hellmann's!!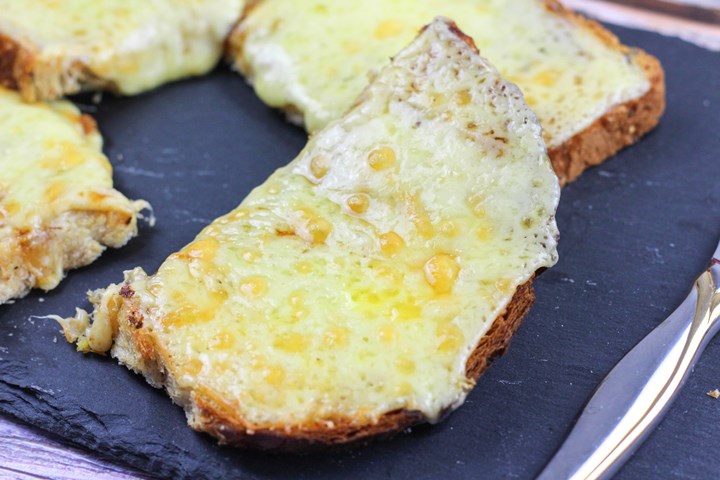 Marmite in cooking
You will see that I use Marmite quite often in some of my recipes. Marmite is a very British ingredient, as it is a by-product of brewing beer.
In fact, during the COVID pandemic, supplies of Marmite have been dwindling in the UK, causing near panic. The cause was that the pubs have been closed and the breweries were shutting down as a result, giving a shortage of brewers yeast.
Fortunately, there is an Australian alternative, called Vegemite, which although not exactly the same, as any Aussie will tell you, can always be used as an alternative in a recipe.
Having spent quite some time in Australia as well, I love Vegemite just as much!
Marmite is made from concentrated yeast extract and has a very strong savoury and salty taste. It has a dark colour, but do not expect it to taste like chocolate, as it does not! And do not spread it too thickly. It should be thinly spread. The advantage is that a pot of Marmite does then last for a while.
Marmite used to have a marketing slogan 'YOU EITHER LOVE IT OR YOU HATE IT' which has become synonymous with the brand. But in our family we obviously LOVE IT!!
In fact, all my kids have been brought up eating Marmite on toast when they were little and they still do. So adding some mayo and cheese is just the most logical next step.
If you have never tried it, I suggest you do.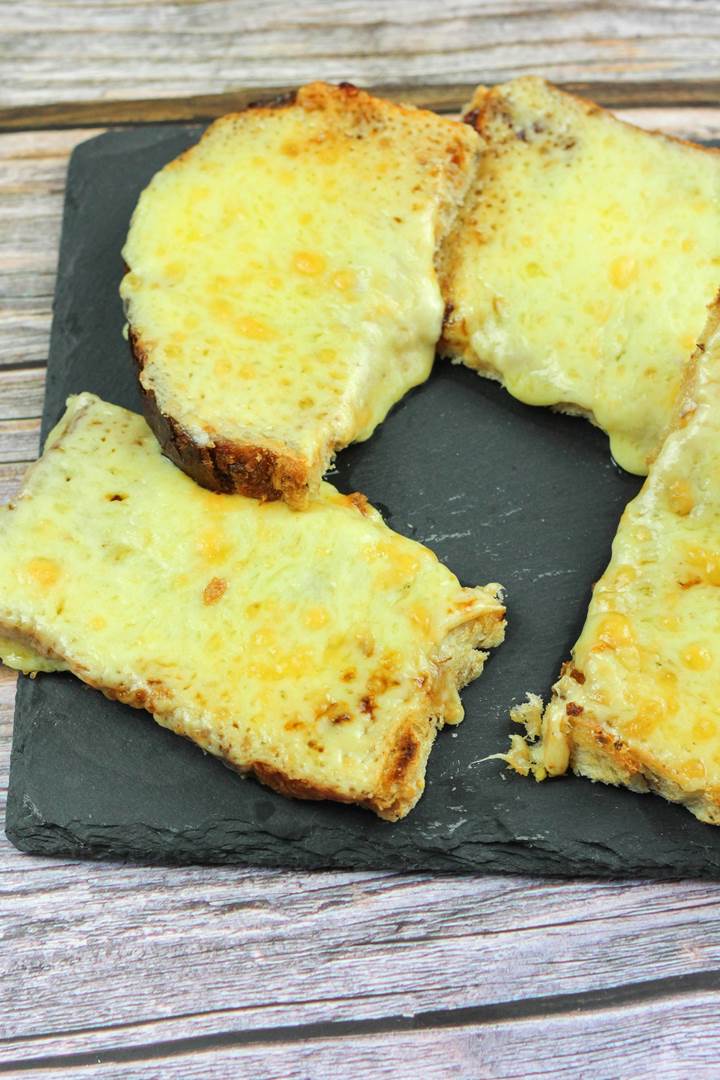 Please let me know how you get on in the comments section below!
How to make Marmite Cheese on toast